Golf Equipment
What's In My Bag: Erik Compton
Age: 34 | Resides: Miami | __Story:__A double-heart-transplant recipient, Compton finished runner-up at this year's U.S. Open.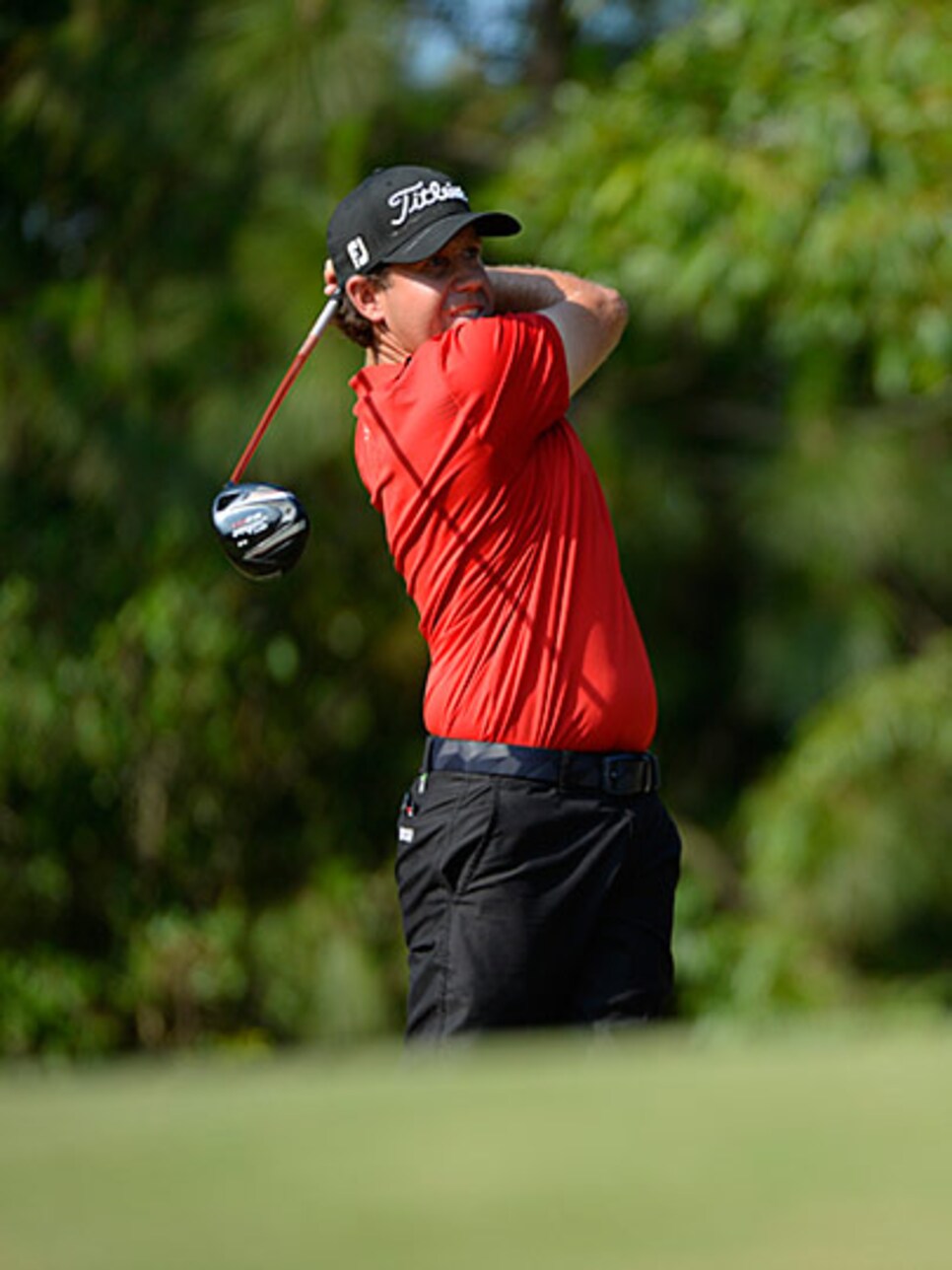 Photo By: Charles Laberge
SHOOTING THE BREEZEAnytime you have a chance to talk to a great at the top of his profession, you should do it. I've chatted with athletes ranging from Jack Nicklaus to NBA shooting guard Ray Allen about competing under pressure. And I've used what has worked on the golf course. If you look at any athlete at the top of his game, he has the technique and the mental side figured out. That's not an accident.
Photo By: Charles Laberge
SOMEHOW FIND A WAYWhen you make a big putt or hit a great shot, you sometimes don't know how it happened. I'm a huge believer that, if there's a 50-50 chance of a ball dropping into the cup, and there's a large crowd pulling for me like there was at Pinehurst, then I'm going to come out on top in that situation more often than not.
DRIVER
specs: Titleist 913D3, 9.5 degree loft; Graphite Design Tour AD DI-6 shaft, 45 inches; D-3 swingweight. All my grips are Golf Pride Tour Velvet 58 round, with three extra wraps of tapeThe driver was huge for me at the U.S. Open, but I started testing the brand-new 915D3 in July.
FAIRWAY WOOD
specs: Titleist 913F, 15 degree loft; Graphite Design Tour AD BB X-flex shaftI'm a feel player. I really only need to hit a club a couple of times to know if I like it. I'm involved with selecting and understanding my equipment quite a bit. I know exactly how much spin I want to see.
HYBRID
specs: Titleist 913H, 19 degree loft; Fujikura Motore Speeder F3 95, X-flex shaftThis hybrid's versatility gives me tons of shot choices. I can stretch it out to carry 250 yards from a clean lie. I also use it as an "out" club from rough.
IRONS
specs: Titleist AP2 714s, 4-iron through 6-iron. Titleist MB 714s, 7-iron through pitching wedge. KBS Tour C-Taper X shaftsUsing a split set of irons really lets me hit it any yardage I need. The extra forgiveness of the AP2s helps me to flight the longer irons. I can throttle my distances back easily, too, whenever I want.
WEDGES
specs: Titleist Vokey Design SM5, with 52, 56 and 60 degree loft. True Temper Dynamic Gold shaftsI can hit each of my SM5s plus or minus five yards. But I just added the 52-degree wedge so I don't have a big yardage gap between my scoring clubs.
PUTTER
specs: Titleist Scotty Cameron Timeless proto-type, 350 grams, 3 degree loft, 33 inches, 70 degree lie angleThis putter has been in my bag since March 2009. I had used a Ping Anser 2 in junior golf and got one made similar to this in college. It's what I like to look down at.
Be an animal/gentlemanI grew up watching the Miami Hurricanes football team in the 1980s. They played ruthlessly. Then I went to Georgia, which played like gentlemen. I have both teams' headcovers. My goal: to be confident, while carrying myself with class.
Plant it and watch it . . .You'll see me on the driving range or in the short-game area at a tour event with this device planted behind me. It might look kind of funny, but it's a SwingShot camera that sticks into the ground. You can film your swing hands-free. I'm always using it to check my positions.
My important initiativeI've been involved with Donate Life America since I was 9. Its "Play Through" program with Genentech helps raise awareness for organ donations. You might not think about being a donor until a family member or friend needs it, but think about this: 18 people die each day waiting for an organ.
The importance of caringWhen I'm at tour events, I try to meet a transplant recipient or visit a children's hospital, like I did here in Dallas. I want everybody to have the same opportunity I had, to live a normal life.
Photo By: glen ellman