Golf Equipment
What's In My Bag: Scott Langley
Age: 25 | Resides: Jupiter, FL | __Story:__The 2010 NCAA champion was a 54-hole leader in the first PGA Tour event of his rookie season, the 2013 Sony Open. He finished third at the 2014 Valspar Championship.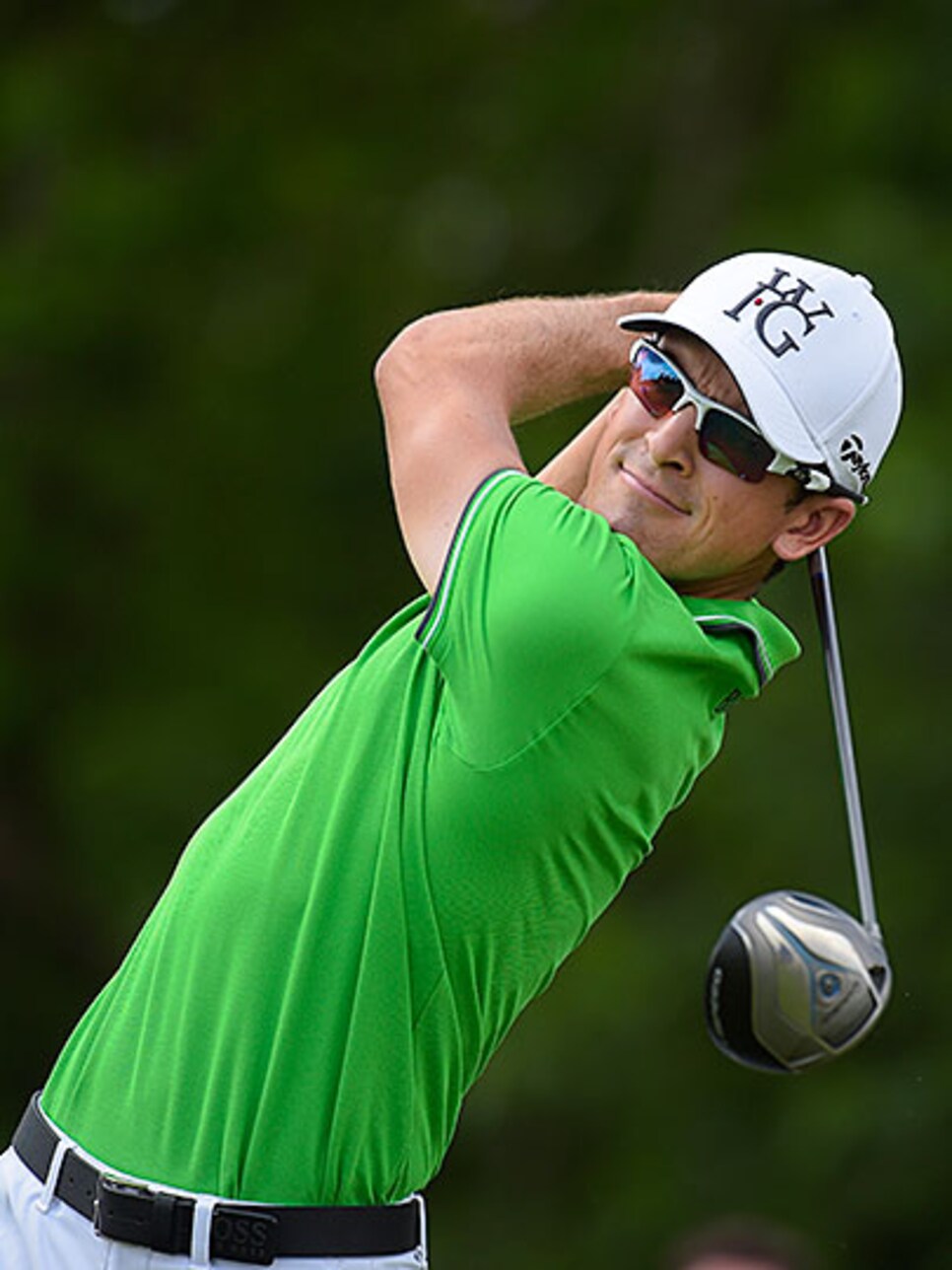 Photo By: stan badz/pga tour/Getty Images
LEARNING CURVEThe quality of your practice is huge. It's a cliché but it's so true. This year, my second on tour, I've learned the importance of committing to focused range sessions. Repetitions are key. But you can achieve your goals in half the time if you practice the right way rather than going at it aimlessly. You'll see actual progress and better results.
Photo By: stan badz/pga tour/Getty Images
GOT ALL THE TOOLS?I can hit any shot -- in any conditions -- because of my set makeup. Amateurs can learn a lot from pros in that regard. Give yourself the ability to hit any shot.
DRIVER
specs: TaylorMade JetSpeed, 11.5-degree loft, Fujikura Motore Speeder 6.1 shaft, 45¾ inches, D-3 swingweightI switched from the SLDR to the JetSpeed driver in February. It's been a great club for me, and my ball flight has improved. It's really important for me to control my trajectory off the tee.
HYBRID
specs: Titleist 913 H.d, 23-degree loft, Fujikura Motore Speeder HB90 X-flex shaftI'm putting my ego aside a bit here with a 4-iron replacement. But I know I can land this softer into any green. It's all about better playability for me.
FAIRWAY WOODS
specs: SLDR, 17-degree loft, Fujikura Motore Speeder 7.1 X-flex shaft; G25, 21-degree loft, Fujikura Motore Speeder 8.2 X-flex shaftMy TaylorMade SLDR is a 5-wood with a 4-wood's loft. I've used the Ping G25 7-wood since last year's AT&T at Pebble Beach.
IRONS
specs: Ping S55 5- through 9-iron. Ping ZZ65 shafts with the Cushin insert, Black/Blue color code, plus one-half inch, Golf Pride Tour Velvet gripsNot a lot of players out here start their iron sets with a 5-iron, but by doing so, my set covers all the yardages.
WEDGES
specs: Titleist Vokey SM5 (47, 52, 57, 61 degrees), True Temper Dynamic Gold Sensicore S300 shaftsAll my wedges look the same, which gives me extra confidence. I have great distance control with my pitching wedge.
PUTTER
specs: Titleist Scotty Cameron 009 prototype, 34 inches, 2.5-degree loft, 69-degree lie angle, D-3 swingweightThis putter's been in my bag since Puerto Rico. I'll always travel with two putters. I'm a tinkerer -- so I might use a different putter on any given week.
A VERY CLUTCH GRIPYou'll notice more and more players on tour using a type of SuperStroke grip. I think it improves the feel and consistency in my stroke.
__MY ROUTINE IS TWOOF A KIND__I arrive two hours before my tee time every day. And the first putting drill I always do is with two balls (Titleist Pro V1x's) next to each other. If I hit them the same distance, I know I'm releasing the putterhead correctly.
A SPECIAL DAY AT SPYGLASSMy wife bought me this ball marker from Spyglass Hill's golf shop when she caddied for me at last year's Callaway Invitational. Now I think of her when I use it on the greens. It's a special little memento.
OUR MODERN FAMILYKristy and I are expecting a baby girl in September. Being a dad is going to be the best part of my life. I've been reading all the books. I get a daily newsletter emailed to me that I always read. Oh, and she'll be a Packers fan, just like me.
Photo By: babyfans.com