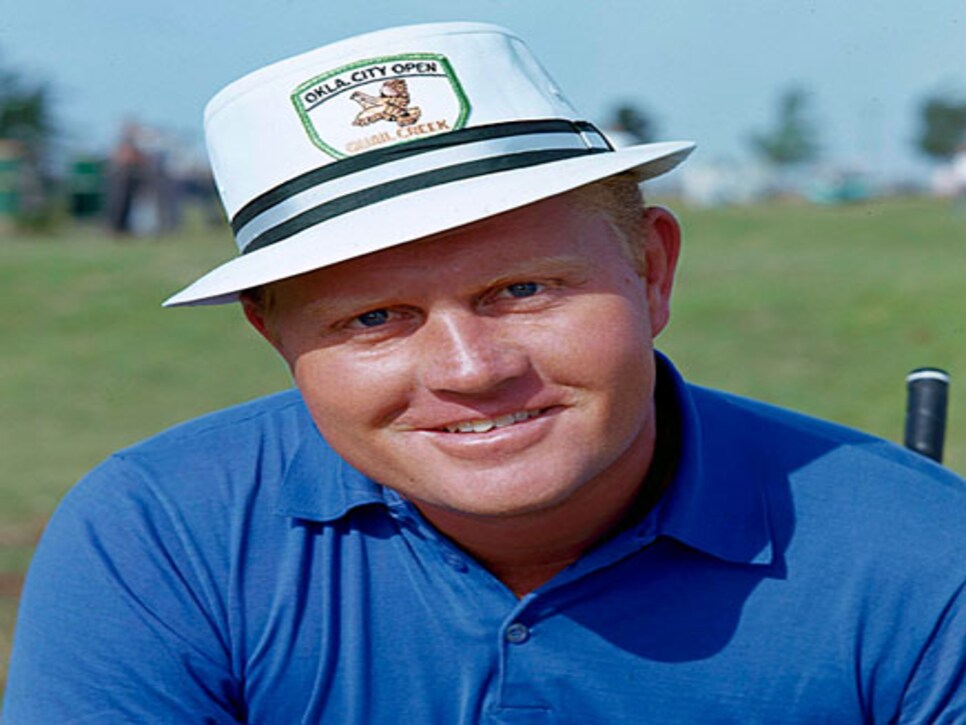 1966Jack Nicklaus is spotted with an Oklahoma City Open, Quail Creek hat on the golf range.
1966Souvenir headgear: Nicklaus poses at the 30th Masters tournament at Augusta National Golf Club.
1966Already donning the Golden Bear logo, Nicklaus shares a laugh with Arnold Palmer.
1966Southern style: A Memphis Open pause.
1963Nicklaus looks sharp in his golden bear ensemble.
1965Palmer and Nicklaus (and hat) at a Laurel Valley meeting.
1984In the 80's Nicklaus sometimes chose to wear a McGregor visor.
1965Nicklaus has just the right tilt on his hat at the Greater New Orleans Open.
2005Hat of choice: the golden bear.
1965A Masters's bow on the No. 7 green at Augusta.