Best in State
The best golf courses in Utah
You might think of Utah as more of a ski state, but the two sports go hand in hand. The magnificent cascading mountains of Utah make it one of the world's best ski destinations, and similar to the glorious slopes of Colorado, the golf in these states isn't too shabby either. Utah doesn't quite match Colorado in terms of quality, but the below courses on our Best in State—which are all returning winners from last ranking, are all worth visiting.
Below you'll find our 2023-'24 ranking of the Best Golf Courses in Utah.
We urge you to click through to each individual course page for bonus photography, drone footage and reviews from our course panelists. Plus, you can now leave your own ratings on the courses you've played … to make your case why your favorite should be ranked higher.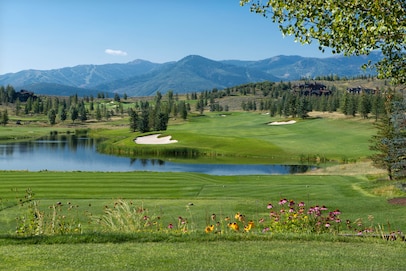 Glenwild Golf Club & Spa sits on a meadow valley north of Park City, offering invigorating vistas of the Wasatch mountain range surrounding the community. Tom Fazio was given first dibs on the land for his 18 holes, with developers agreeing to plot homesites only after he'd completed his routing. So he clustered holes together, positioned some holes along a couple of irrigation lakes and linked the lakes via a network of streams and cascading waterfalls. The far rough framing holes consists of native sagebrush, along with patches of flowering purple flax and transplanted aspen, chokecherry, maple, willow, spruce and Austrian pine. Enough trees were transplanted to define targets, but not so many as to block panoramic views.
View Course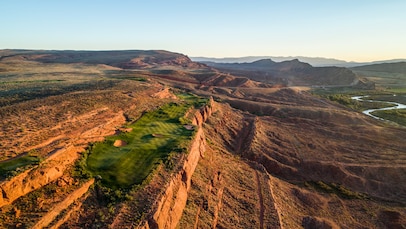 One of the most scenic courses in the southwest, Sand Hollow's Championship course has several holes that play on the edge of jagged cliffs. The front nine is a relatively straightforward desert layout with well-placed bunkers. The back side features more elevation change as golfers play along a towering ridgeline, which falls off dramatically into a red rock canyon on the left. For the views alone—not to mention the strategic design—this is a must-play in southern Utah.
View Course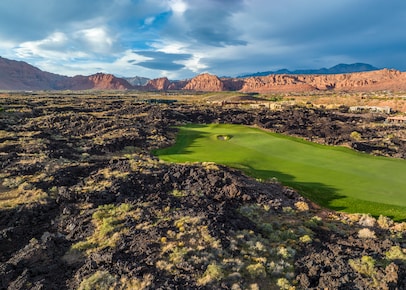 Entrada at Snow Canyon was Golf Digest's Best Transformation winner in 2022 following a complete stripdown and rebuild by architect David McLay Kidd of the modest 1990s design. Every hole was redeveloped, with fairways widened and greens lowered and enlarged, their surrounds recontoured to better promote recovery options and the abiliity to bounce and run balls onto the putting surfaces. The setting in the high desert of southern Utah remains scenic, with holes skirting lakes and making a turn through outcroppings of black volcanic rock on the second nine, but the course is much more playable and elastic for the members.
View Course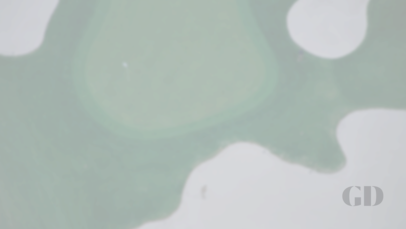 Private
Salt Lake City, UT
View Course