1 / 5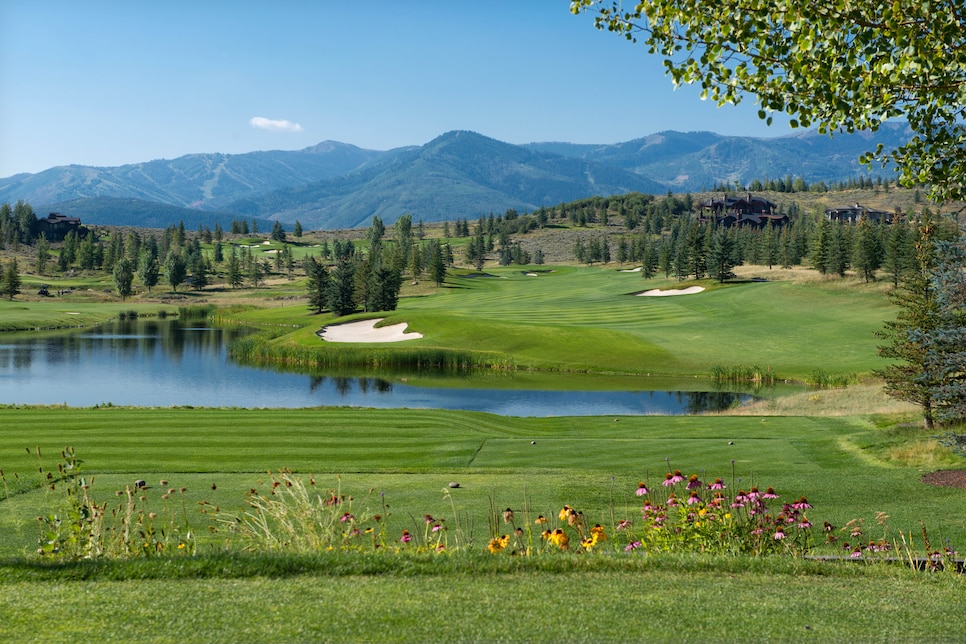 2 / 5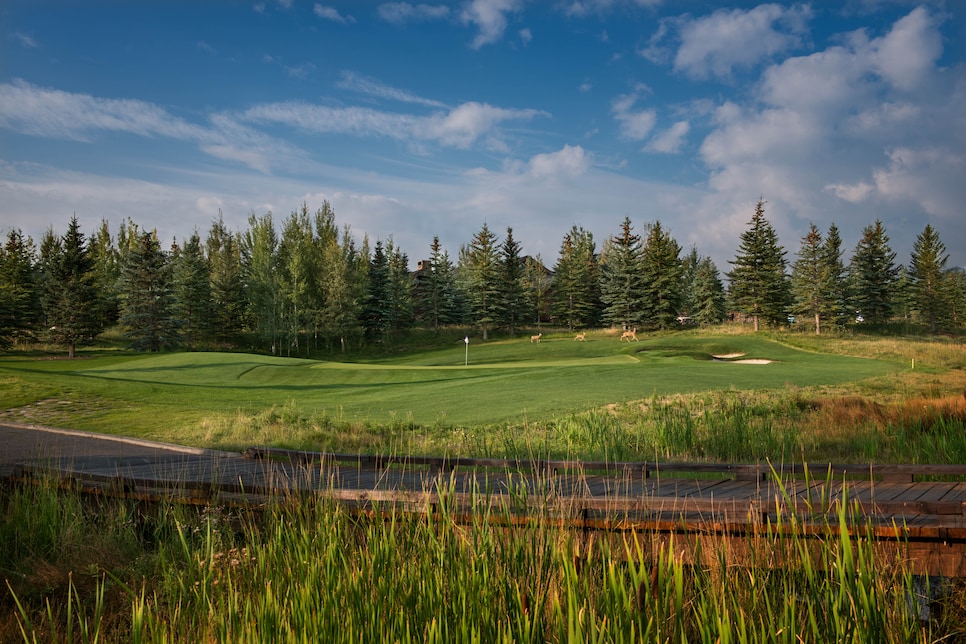 3 / 5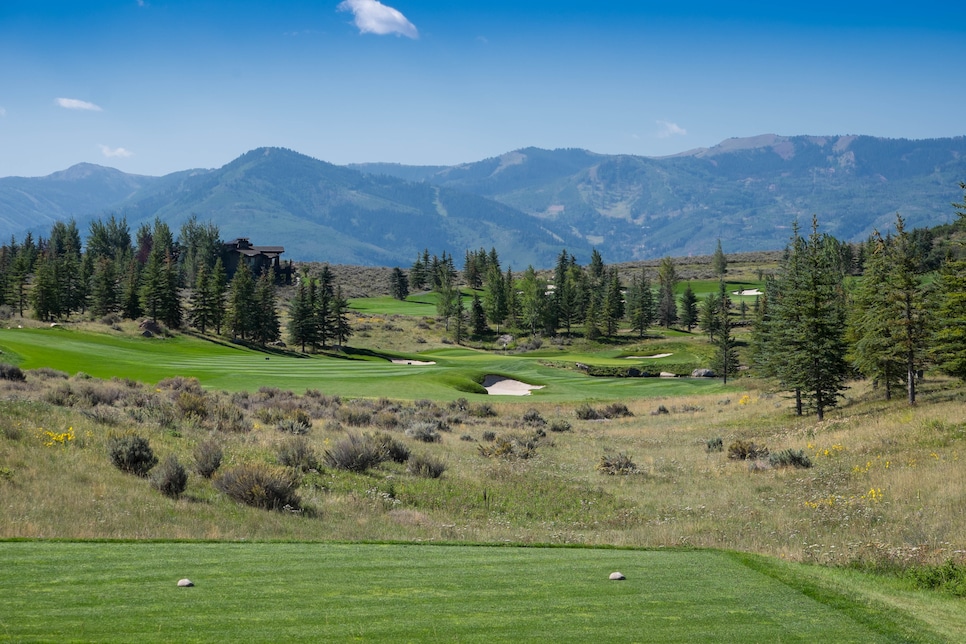 4 / 5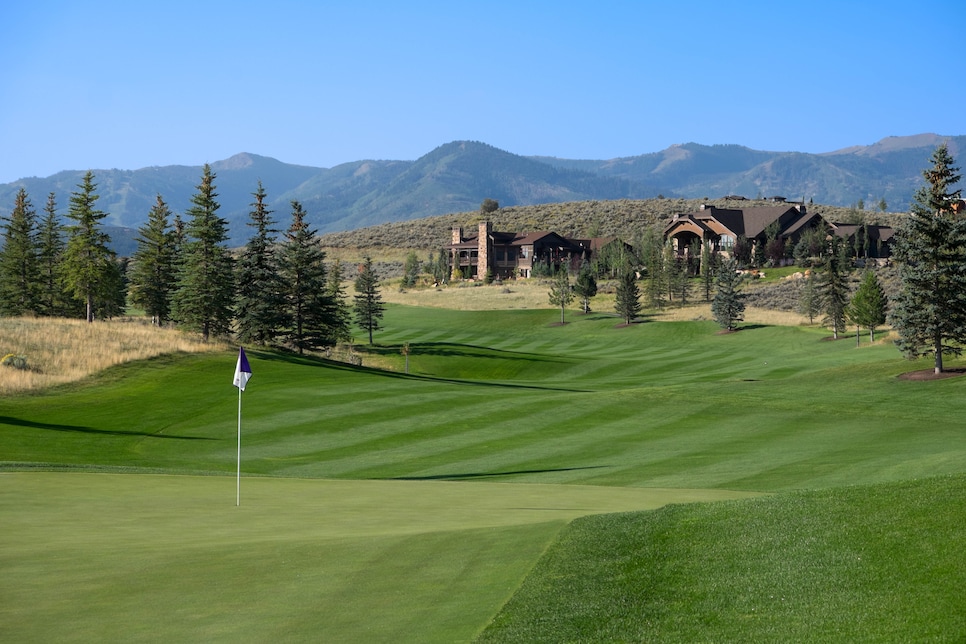 5 / 5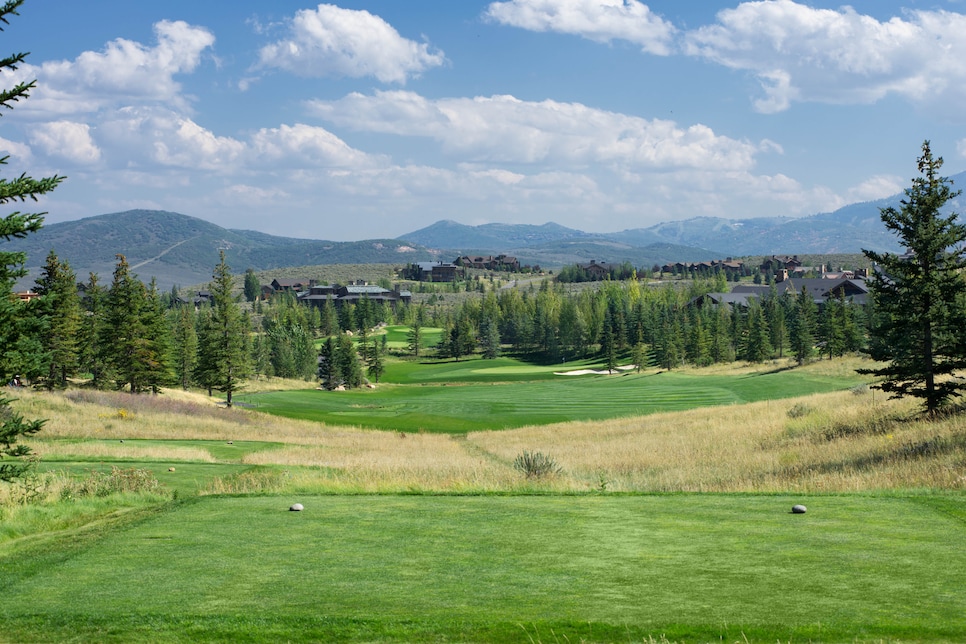 Overview
Glenwild Golf Club & Spa sits on a meadow valley north of Park City, offering invigorating vistas of the Wasatch mountain range surrounding the community. Tom Fazio was given first dibs on the land for his 18 holes, with developers agreeing to plot homesites only after he'd completed his routing. So he clustered holes together, positioned some holes along a couple of irrigation lakes and linked the lakes via a network of streams and cascading waterfalls. The far rough framing holes consists of native sagebrush, along with patches of flowering purple flax and transplanted aspen, chokecherry, maple, willow, spruce and Austrian pine. Enough trees were transplanted to define targets, but not so many as to block panoramic views.
About
Designer
Thomas Fazio, ASGCA
Awards
Second 100 Greatest: Ranked since 2013.
2023-'24 ranking: 168th.
Previous ranking: 182nd.
Highest ranking: No. 125, 2013-'14.
Best in State: Ranked first in Utah since 2003.
Panelists
Ratings from our panel of 1,900 course-ranking panelists
100 GREATEST/BEST IN STATE SCORES
Reviews
1 / 11
Review
"Very solid Tom Fazio designed track. Definitely top 5 in the state of Utah. Great routing throughout, with some very challenging holes. Greens contours are challenging yet fun. Shot making is tested extensively."
Read More
2021
2 / 11
Review
"An excellent collection of holes that will challenge the scratch player but won't overwhelm the regular members. There are safe routes to the greens and closely mown bailouts around the greens, but to score well, a player will need to be very precise with approach shots and putting."
Read More
2021
3 / 11
Review
"Glenwild is an aesthetic gem with really good conditioned fairways and greens. This Fazio design a really strong Par 3s (though I wish one of the par 3s was a shorter one-shotter) and with the elevation changes coupled with firm fairways, you'll be rewarded with distance on your tee shots."
Read More
2021
4 / 11
Review
"Top 200 GD course that is one of Fazio's lesser designs. Pick the right tees or you can get beat up!"
Read More
2021
5 / 11
Review
"Spectacular condition and views. Great layout and ambiance."
Read More
2021
6 / 11
Review
"Course is visually stunning during the fall months when the trees change colors and the native grasses have turned brown. Tom Fazio design with smooth greens that roll true. Beautiful mountain setting."
Read More
2021
7 / 11
Review
"Probably the best course in Northern Utah. This place is a treat to play if you get an invitation or chance to play."
Read More
2021
8 / 11
Review
"Great championship course with difficult greens but fair for the lower handicap players. Can be windy which increases difficulty."
Read More
2018
9 / 11
Review
"Beautiful mountain course. Very playable layout even from 7600 yards with the increased carry of shots at 7000 feet elevation."
Read More
2018
10 / 11
Review
"Spectacular and tough layout in the mountains around Park City. Altitude provides little assistance for this long and varied course, green complexes are large and heavily contoured."
Read More
2018
11 / 11
Review
"Tom Fazio treat with great views on the mountains. Staff and amenities are an added plus."
Read More
2018
Readers
Collection of reviews from our readers
There are no reader ratings yet
Reviews
There are no readers reviews yet. Be the first to write a review.