The Loop
Which one of your favorite 'Hard Knocks' stars is getting cut on the final episode?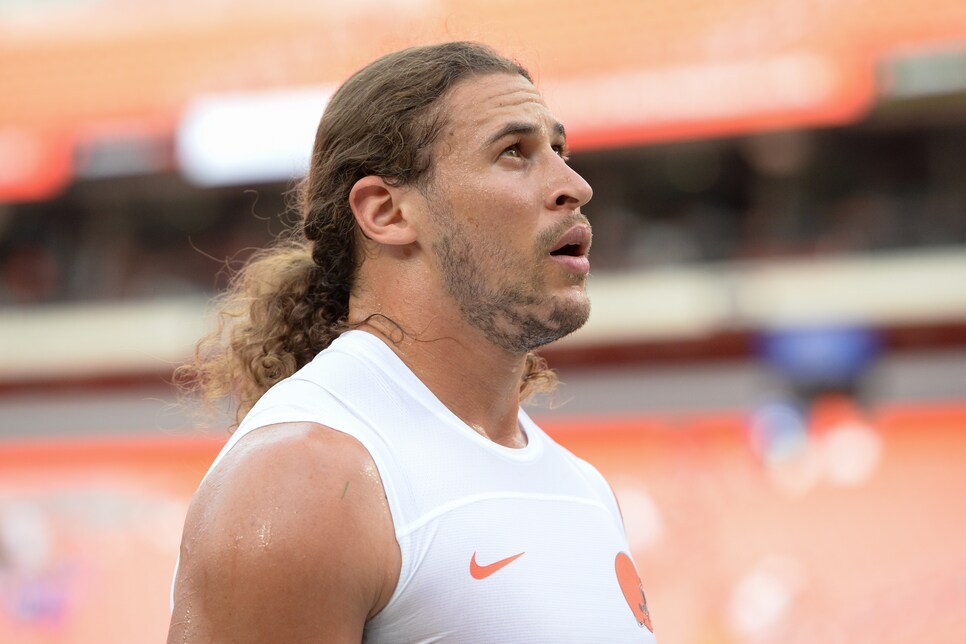 On Tuesday night, the second-to-last episode of "Hard Knocks" featuring the Cleveland Browns aired, which means a few things that are both good and bad. First, the good—real football is back. Once the finale ends next week we'll be less than 48 hours from NFL Kickoff, the glorious occasion we've all been waiting for.
Now, to the bad. Our journey with the Cleveland Browns is nearing its end, and it's been a fun journey (just like I said it would be back in May, not to brag). Aside from a somewhat underwhelming episode on Tuesday, one that was mostly filled up by what felt like a five-minute clip of a slow-mo pass from Baker Mayfield, a kind-of funny but not really that funny rookie show and highlights from that putrid 5-0 preseason game against the Philadelphia Eagles, it's been a strong bounce back season for the HBO show after a season no one remembers with the Tampa Bucs a year ago. It's given us the story of Devon Cajuste, the financial expertise of Carl Nassib, a behind-the-scenes look at the whole Josh Gordon situation and, of course, Bob Wylie.
But with over 80 players still on the roster, there's a large piano hanging over the final episode of this season of "Hard Knocks" that's ready to come crashing down on every viewer's heart. Normally, HBO would show a few of the cuts the week before the finale, but so far we have not seen one single cut yet. And unless HBO magically changed the formula of this show, that means all the sad clips of Hue Jackson telling one of the show's stars "we're gonna let you go" are coming next week. Who is staying and who is going? Let's try and figure it out for ourselves.
In the opening episode of the season, we were treated to a hilarious, F-bomb laced personal finance class led by Carl Nassib, a third-year defensive end from Penn State who the Browns drafted in 2016. Since then we've also seen him fire back at Todd Haley over the fact Haley was captured on camera making fun of his parents naming him Carl behind his back, though Nassib was a good sport about it. On Tuesday night, we also learned he believes in aliens. The guy is genuinely hilarious and definitely not an act, his head coach Hue Jackson saying as much earlier this month. He's also second on the depth chart at left defensive end behind Emmanuel Ogbah, but with the Browns depth at the position, and a hint from HBO earlier in the season that he could be in danger, his status seems up in the air. Our best guess? Nassib's not getting cut.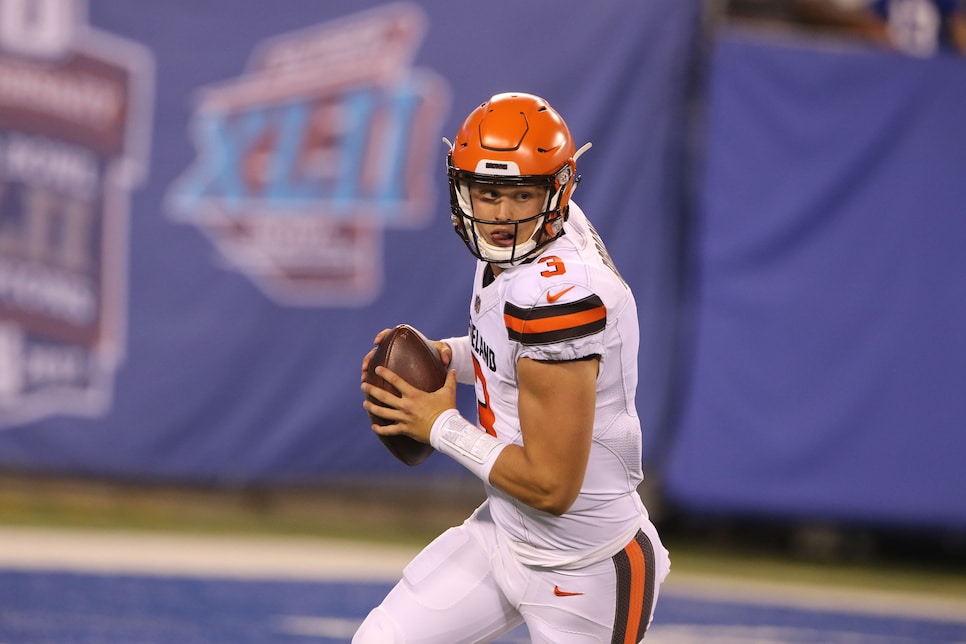 After stocking the QB RV's fridge with some gross, healthy snacks, and sliding into his new girlfriend's DMs, Brogan Roback has been on the back-burner by HBO. It's understandable considering he's the fourth-string quarterback, but the fact his name is Brogan and he's got a goofy face and beautiful blonde hair is enough for a spin-off show that documents Roback's path to the CFL. In other words, he's definitely getting cut.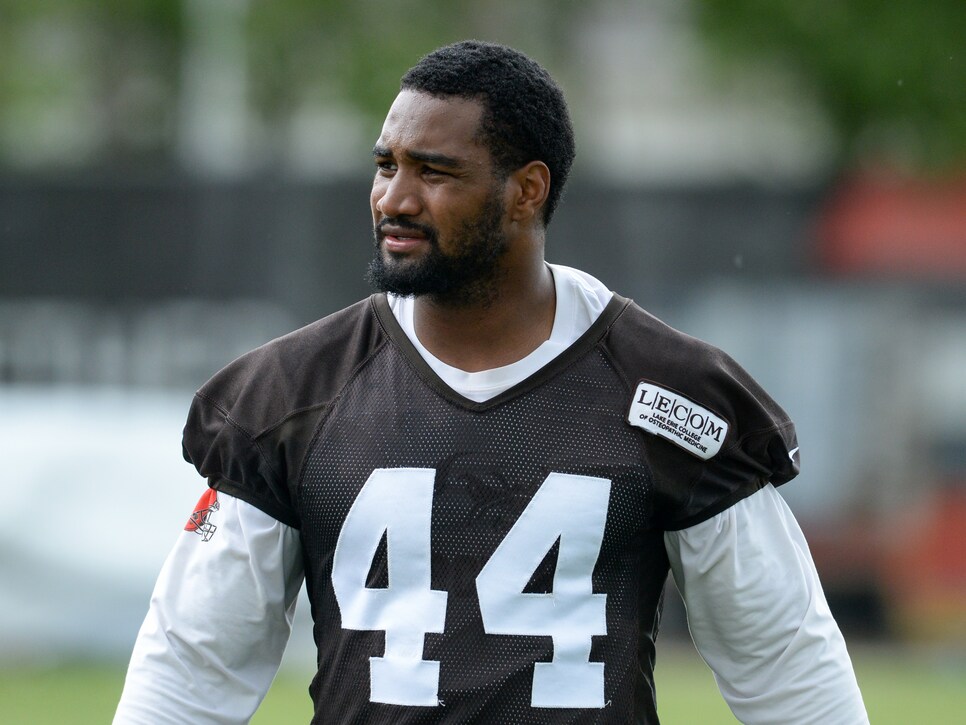 Honestly, I'm not sure why the HBO cameras have taken such a liking to Nate Orchard, which means he's one-thousand-million-trillion percent getting cut. Otherwise, why follow his story so closely? Sure, he seems like a really nice, upbeat dude with two adorable daughters, but is that all it takes to get heavy air time on "Hard Knocks" now? Carl Nassib's out here teaching guys how to invest and discussing alien life and Orchard's biggest moment was that sack he missed against the Buffalo Bills. Oh, and his wife made really good cookies or something. He's still just 25-years-old and will likely land on his feet with another team, but again, the Browns are loaded at D-end, meaning Orchard, who has been with Cleveland since 2015, is likely the odd man out.
Obviously, we're kidding, as coaches can't get cut, but the Browns sure as hell ain't firing this guy either. Not with the sage wisdom he dishes out on a daily basis. Also, I just looked at his Wikipedia page, and his legend just grew tenfold. Apparently, in addition to over 20 years of football coaching experience, he's also a licensed pilot, an accomplished musician and an amateur magician. But WAIT, there's more! He's also a special contributor to the playbooks for the "Madden" game, and, this one really gave me pause, he has seven toes on his left foot. What?! Wylie for president.
From the feel-good story about his dad, to the meditating, to that whacky segment last night when he ranted and raved about rocks and shit, Devon Cajuste has captured all of our imaginations, literally. There's been some sad cuts in "Hard Knocks" history, and Cajuste's would be up there, even though he'd probably find another team or do something even more interesting with that Stanford brain of his. But he seems to love the game and the grind it takes to get better, and he made plenty of plays in the preseason so far. At fourth on the depth chart for Browns tight ends, we don't love his chances, but maybe HBO dragged us along just in case the Browns keep him around and we get a tear-jerking phone call from Devon to his dad letting him know he made the team. Can't script that stuff! (or can you? if so, don't let us down HBO)