The Loop
Bud Light is playing a dangerous game with Cleveland Browns fans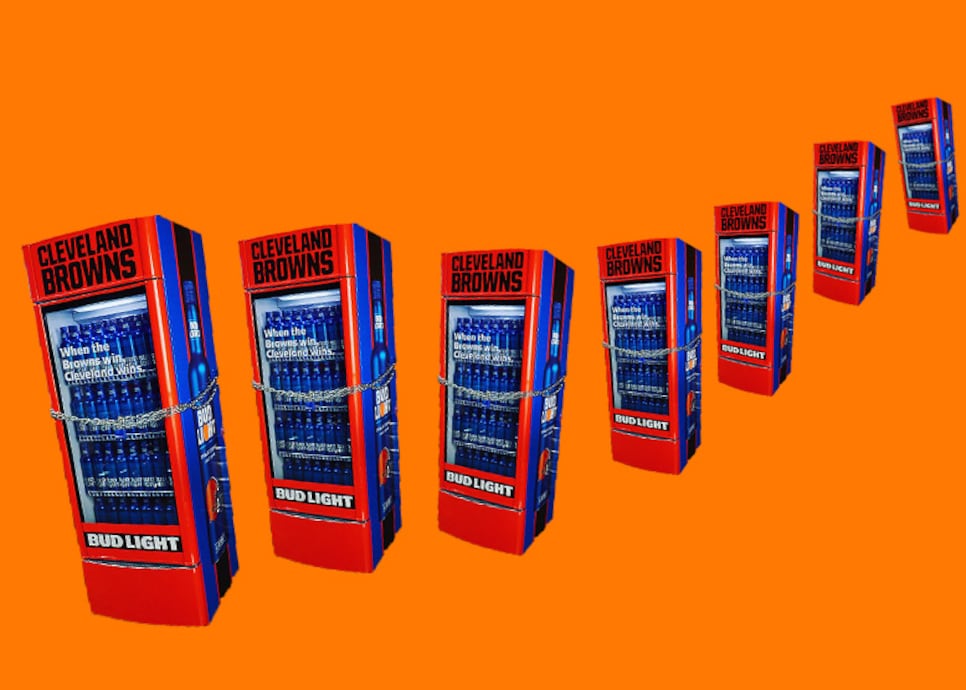 Haven't these people been through enough? They drafted Tim Couch number one overall. They were up 24-14 in the 4th quarter against their dreaded rivals in their only playoff appearance of the century and blew it. Last year they didn't win a game. Then—mere weeks after LeBron up and leaves AGAIN—Anheuser-Busch rolls into town with a flatbed full of shiny, custom Cleveland Browns coolers packed with enough free Bud Light for 3,000 Believelanders and promptly slaps padlocks on them. Haha, psych, they only open when the Browns win a game, because life is fleeting, but pain is forever.
Do you hear that? That's the sound of an entire city snapping at once. Bud Light has good intentions here, but they're trying to gameify sorrow. They're smoking celebratory cigars near the gas main deep beneath downtown. Marketing VP (vampire) Andy Goeler says the brand wants to reward the loyalty of Browns fans like they did Eagles fans, who were guaranteed free beer at every bar along the Super Bowl parade route. The difference is the Eagles were good and sporadically have been. The Browns, meanwhile, haven't had tasted victory since the railroad first came to town. These are the most broken sports fans on earth. They're skittish, unpredictable, wounded, starving alpha cats. One minute you'll be joking with them about Thad Lewis, then somebody drops a glass and suddenly your skull is their jaws.
Needless to say, this could get very messy. The Browns open with the Steelers and Saints, before facing the Jets in week 3. If they don't take care of business against Gang Green, things are going to get awful twitchy in the 216. And when that simmer finally turns to a boil, these poor coolers are going to be the first to go. Sure, sure. They're secured with electromagnetic locks that can only be disabled via WiFi, but last time we checked, electromagnetic locks are no match for five disgruntled pavers with hammers. So be careful what you wish for Bud Light. Once these Dawgs are out of the Pound, they're not going back.