The Loop
Cleveland is throwing the Browns a parade for going 0-16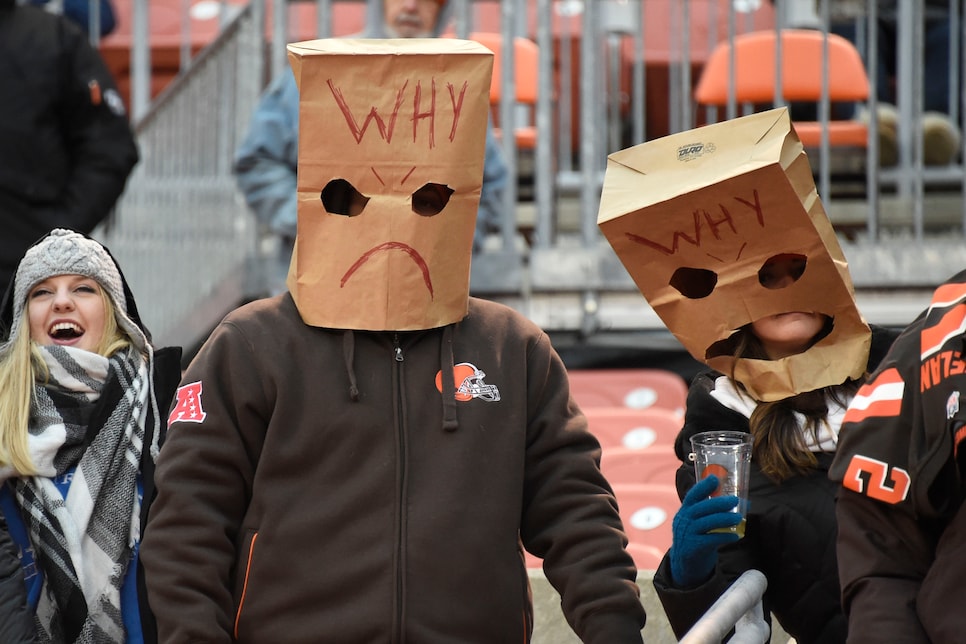 "Cleveland Browns" is proper nomenclature for the football team that plays in Northeast Ohio. But to most Ohioans, the club is simply known as the "Factory of Sadness." Apropos, given the Browns:
-- Most exciting player has barely played in three years because he keeps getting high.
-- Owner and his company had to pay the government $92 million for assurance they wouldn't be persecuted for fraud.
-- Passed on franchise stars Carson Wentz and Deshaun Watson.
-- Internally sabotaged an agreed trade for A.J. McCarron because the GM had second thoughts.
Oh, then there's the matter of the team racking up a winless season, becoming just the second squad in NFL history to go 0-16. Clearly a moment to commemorate, and one the good people of Cleveland plan on doing, as a parade will be held this Saturday in "honor" of the team's, ahem, accomplishment.
"I urge you to come out on January 6th to show your support for our owner, Jimmy Haslam, and his entire front office for the product they put on the field every Sunday (not Monday night, of course, because we aren't good enough to get that slot)," reads the organizer's plea on a GoFundMe page. "We will parade around First Energy Stadium and culminate with a post-party at a soon to be determined location."
Like any good procession, the "Browns Perfect Season" parade will feature floats, banners, signs, t-shirts, and (likely) a few well-oiled attendees. It's also for a good cause, as patrons are encouraged to bring canned goods for the Greater Cleveland Food Bank.
It's supposed to be zero degrees at the start of the parade, the type of weather that numbs the extremities. Fitting, as that's the same type of feeling one gets when watching the Browns .