The Loop
Unlike the Browns franchise, the Browns on 'Hard Knocks' has loads of potential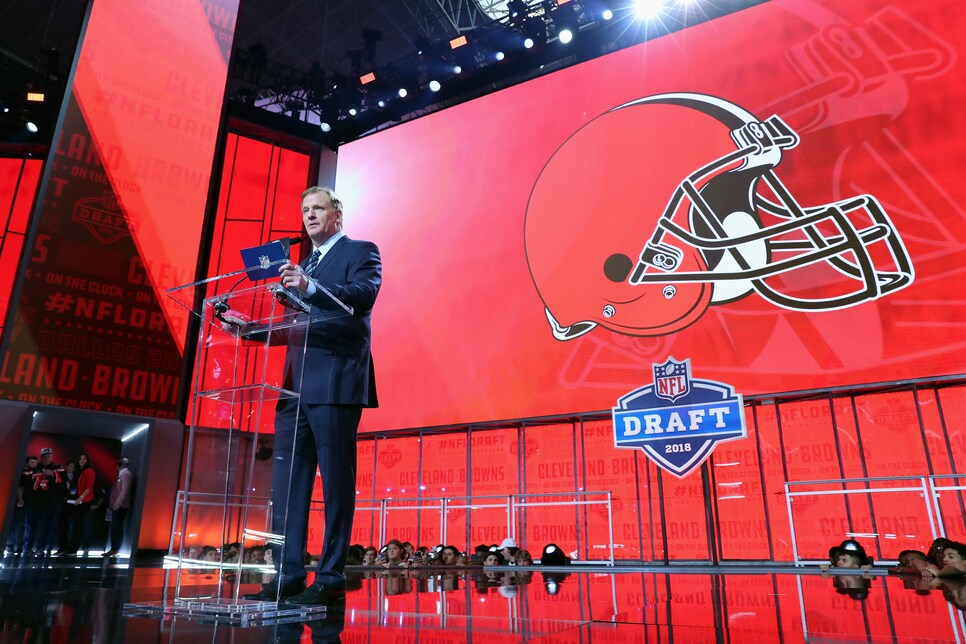 As a football nerd, I still tune in to HBO's "Hard Knocks" series every summer, knowing full well it'll be the same, repetitive song and dance from the season before no matter which team is featured. Fringe players won't make the 53-man roster despite that epic special teams play in the third pre-season game. One of the team's huge, bubbly linemen will be the breakout star of the show. And the head coach will say "f**k" a lot. Rinse, repeat.
Yet every year I come back, no matter how bad it gets, longing for the days of the 2009 Cincinnati Bengals and Chad Johnson explaining what "Child please" means or the 2010 New York Jets and Rex Ryan's famous SNACK ATTACK. It's fair to say the show peaked during that two-year stretch and has seen a noticeable drop-off ever since. In the last six seasons, the best thing I can say about it is that it gave us Vince Wilfork in nothing but a pair of overalls, and for that we owe HBO a debt of gratitude.
Yes, the Browns did just go 0-16, and yes, HBO will try to sell us that they could surprise and possibly contend for a playoff spot in 2018, ultimately going 4-12 and earning a top-5 pick once again. But there are so many reasons to watch, starting with the most obvious: BAKER.
In a perfect world, all five episodes would follow Browns No. 1 overall pick Baker Mayfield 24/7 as he attempts to earn the starting job for a franchise that has started 20-plus different quarterbacks since they last took one with the first overall pick in 1999. But since that's not going to happen, the best we can hope for is at least one episode dedicated to all things Baker. The show hasn't had such a fascinating QB angle since...well, ever. Jared Goff was the No. 1 pick in 2016 when the L.A. Rams were featured on the show, but it was clear Case Keenum would be the starter from the jump. And while Goff showed some personality in this hilarious prank video, he's certainly no Baker, who has had a number of controversies already in his career (even if they're all incredibly overblown).
Then there's the team's other quarterback Tyrod Taylor, who Cleveland traded for in March after he came off a respectable third year as the starter in Buffalo. Should be interesting to see how he handles the Mayfield situation as the expected starting/soon-to-be-benched-at-the-first-sign-of-trouble QB.
As if HBO didn't have enough built-in storylines already, they get Josh Gordon as a main character too. Gordon came back and played in the team's final five games in 2017, and ended up being their leading receiver in all but one of them. He appears to be back on the straight and narrow, and I think I speak for all NFL fans in saying that all anyone wants to do is see him at his best, because his best was otherworldly in 2013:
And these are just the guys on the offensive side of the ball. The defense has plenty of intriguing players as well, like 2017 No. 1 pick second-year defensive end Myles Garrett, who should be good for a few "good LORD that guy might kill someone" moments during practice over the summer.
I realize I just spent part of my afternoon arguing in favor of the Cleveland Browns doing something good that's related to football, and I stand by it. I'm pumped for the Browns on "Hard Knocks" and you should be too, even though there's a chance not a single episode airs because they somehow screw it up.