The Loop
Jared Goff 'transfers' to Ventura College, scares the hell out of team's QBs in hilarious prank video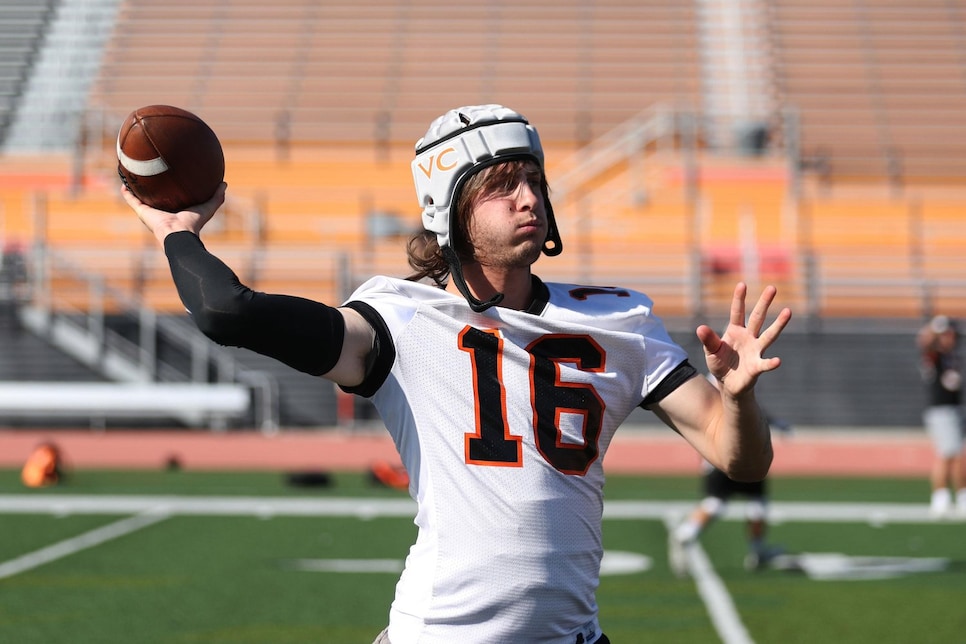 Jared Goff had a less-than-stellar rookie season under center for the L.A. Rams, posting a record of 0-7 with five touchdowns against seven interceptions and a 54.6-percent completion percentage. Mix in the fact that more than half those games occurred in an empty L.A. Coliseum and it's in the conversation for the most forgettable rookie season in NFL history.
After everyone had written him off as a bust, Goff was able to put together an underrated and under-the-radar sophomore campaign, leading the Rams to the playoffs with an 11-4 record and throwing for over 3,800 yards 28 TDs and just seven interceptions. With star running back Todd Gurley and the Rams' stout defense rightfully earning most of the praise, it didn't even feel like Goff was the face of the team, which is normally an automatic for any starting NFL quarterback. Perhaps that's why this prank video worked so well.
Now, we're always wary of prank videos in 2018, especially one's with a brand name attached to them, but this "Transfer" prank video from Red Bull that features Goff pranking Ventura College by transferring to their school and lighting it up in practice worked pretty damn well. Have a watch:
And if you don't have six minutes, here's an abbreviated version Goff tweeted out:
Funny stuff. What makes this one feel genuine was the face on the presumed starting QB when he heard a transfer was coming in: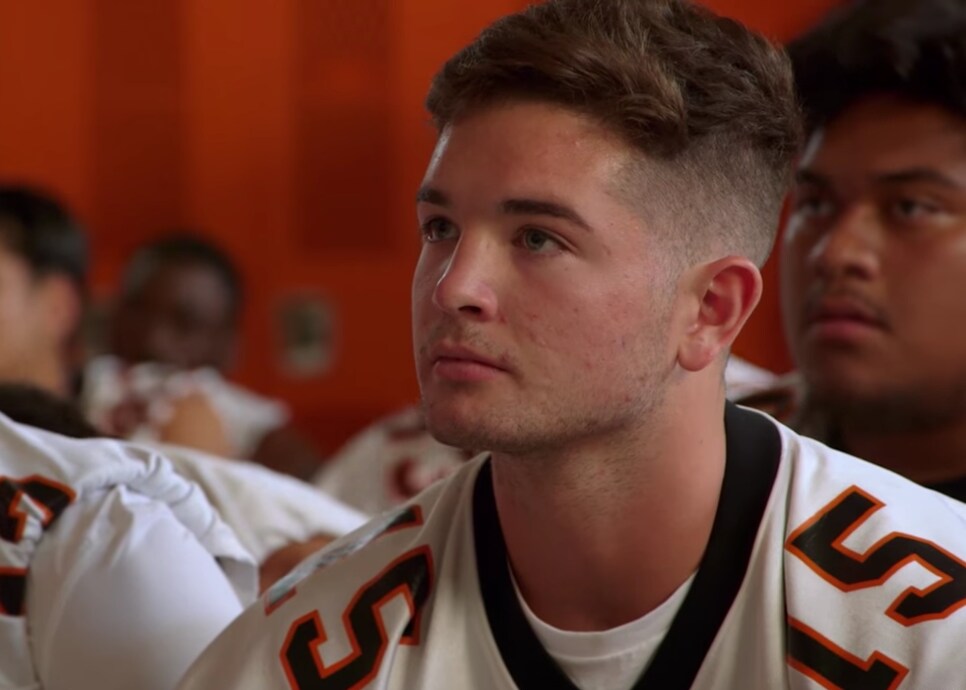 That's the face of a guy who thought he had a job locked up and now his stomach and heart have simultaneously dropped to the floor. Not to mention the neck-snapping he and the other QB did when the coach pointed at the door, which no one was coming through. Talk about being NERVOUS, not only for a guy to come steal your job, but you girl as well: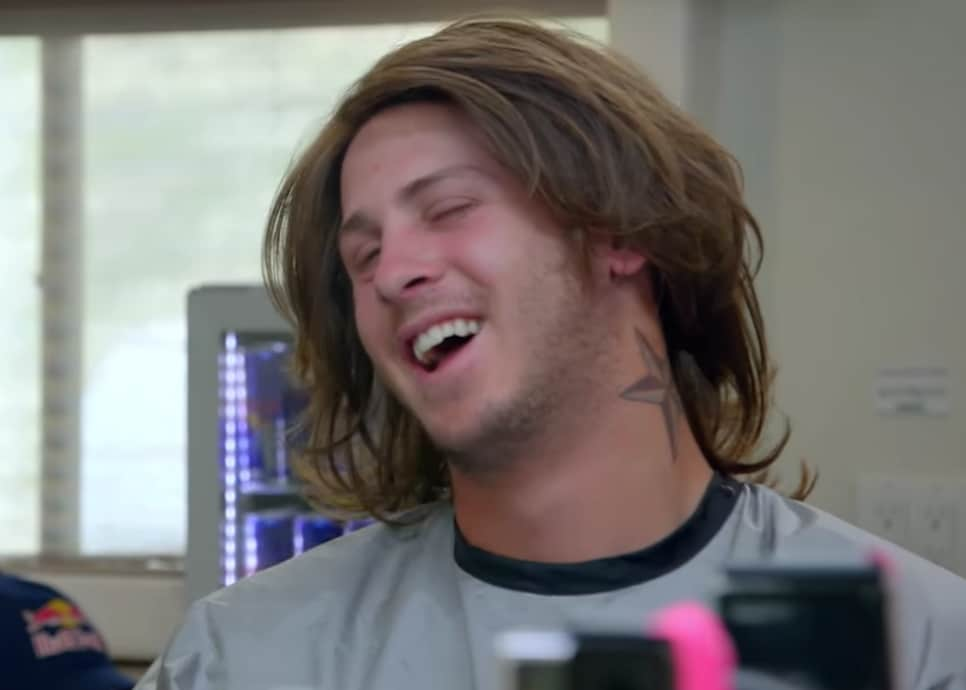 Dreaj Foge, a Red Bull-chugging, turkey sandwich-eating, hair-flowing-in-the-wind gunslinger coming in to take over. You'd be nervous too. By the way, no offense to Goff, but did he even need the disguise? Looked like it took a few seconds for everyone to realize who he was.
Overall, solid prank video from Red Bull, and one they've had success with before. Here was an identical idea they used Kris Bryant for in 2016: