The Loop
Cleveland Browns' 0-16 coach shows why team went 0-16 with rant about stretching, World War II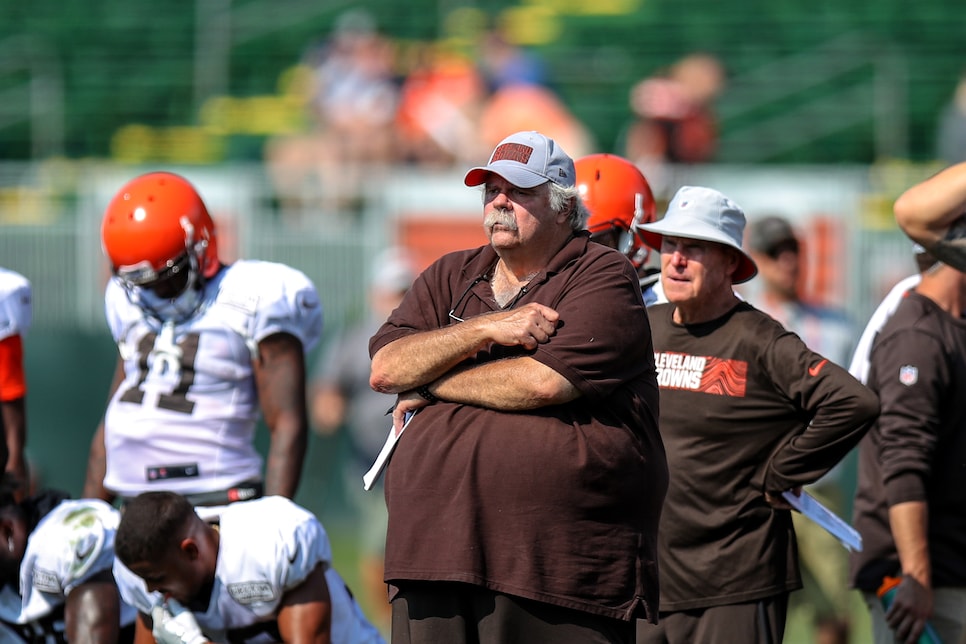 The Cleveland Browns went 0-16 last season. While there's a host of reasons that contributed to this historic campaign—they cut one of their best players over money, a perennial Pro Bowler got hurt for the first time in his career, the front office internally sabotaged a trade, the karma from having real-life Montgomery Burns as owner—the fact the Browns offense was, well, not offensive is at the top of the list, ranking DFL in points scored on the year. As any #footballguy knows, a steady, sound line is the foundation to any attack. Given the glimpses America has seen of offensive line coach Bob Wylie, it's no wonder the Browns' "foundation" has disappeared in a sinkhole.
The Browns are the subject of this year's "Hard Knocks" series, and the latest episode showed Wylie pontificating his belief on stretching. An exposition that goes a long way in explaining why the Browns went 0-16 last season:
There is a 99.9 percent chance the opening speech of "Patton" serves as Wylie's alarm clock.
Can you imagine having this psychopath running your unit? "Hey coach, appears the Steelers are continuing to shade to the right. What do you think about..."
(Wylie spits chew on player's mouthguard) "I'm sorry, did George Washington change strategy at Valley Forge when things got tough? Answer to that query is F*$k and No. It's not about stunts, it's about HEART."
It's at this point we should point out it's Wylie who's in charge of keeping Tyrod Taylor and No. 1 pick Baker Mayfield upright. Thoughts and prayers to the families of both.