The Loop
Viktor Hovland breaks a curse, a PGA Tour pro channels Happy Gilmore, and Brooks Koepka gets consoled after a tough 2020
Welcome to another edition of The Grind where we've learned a lot during our eighth(!) year of doing this. You can go from not being able to break 80 to winning the Masters. You can drink as many protein shakes as you want without risking harm to your organs (Actually, we're not sure about that one yet). And you can't touch Tiger Woods' coffee:
Oh yeah, we also found out global pandemics are no joke. But hopefully we were able to at least share a few laughs through all the weird and tough times. So thanks as always for reading, and grab a cup of joe as we take one final spin in 2020. Just not Tiger's cup of Joe.
Viktor Hovland: Not only did the 23-year-old win his second PGA Tour title, he broke the "Curse of Coco Beach" by becoming the first golfer to win another tournament after winning the Puerto Rico Open. And, of course, this engaging young star was well aware of that fact.
Hang in there, Tony Finau. There's still hope for you! Plus, when Hovland wins, we get to hear these Norwegian announcers go nuts!
"YES! He makes it—again! Our boy! Look how ice cold he is!" Absolutely electric stuff, just like when Viktor won for the first time in February. Apparently in Norway they don't abide by the whole "there's no cheering from the pressbox" motto. Hey, we're not complaining.
The Class of 2019: About 18 months ago all three (Hovland, Collin Morikawa, and Matthew Wolff) were still in college and now they all find themselves in the top 15 of the Official World Golf Ranking. And it's not just the six PGA Tour wins between the bunch that have gotten them there. Morikawa already has a major, Wolff finished top five at his first two majors, and Hovland holds the tour record for most consecutive rounds in the 60s. These (young) guys are good.
Christiaan Bezuidenhout: But don't forget about the Class of 2015! BEZ! Two weeks in a row! Man, this South African is absolutely cooking right now after some serious home cooking the past two weeks on the European Tour, claiming the South African Open after the Alfred Dunhill Championship in his native land.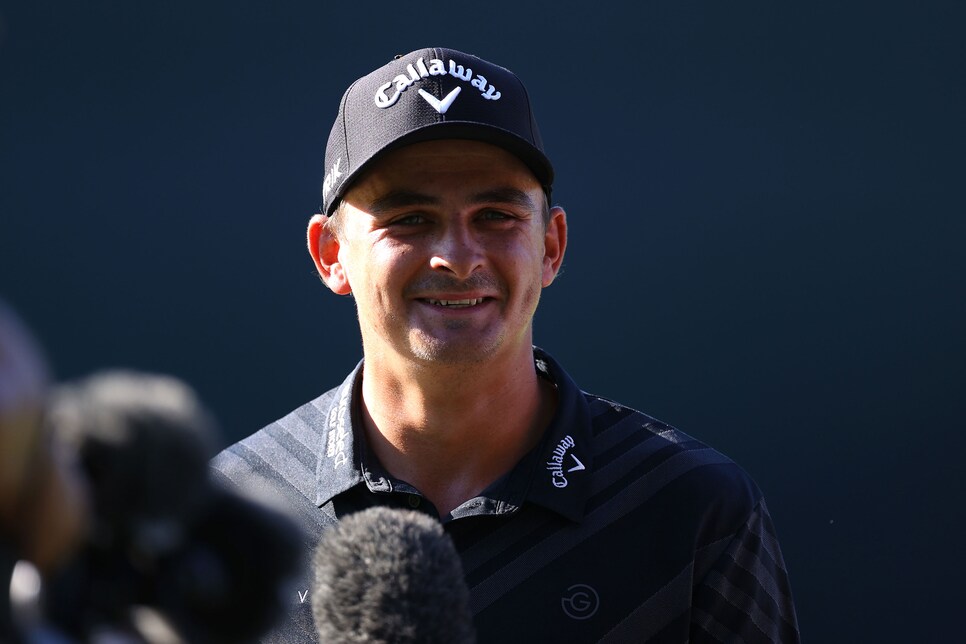 Our new favorite player—if you didn't see the giant wine glass he was drinking from last week, check it out—showed he can rally after a big celebration too. Impressive stuff. He's got an even bigger event on tap this week as the Race to Dubai wraps up: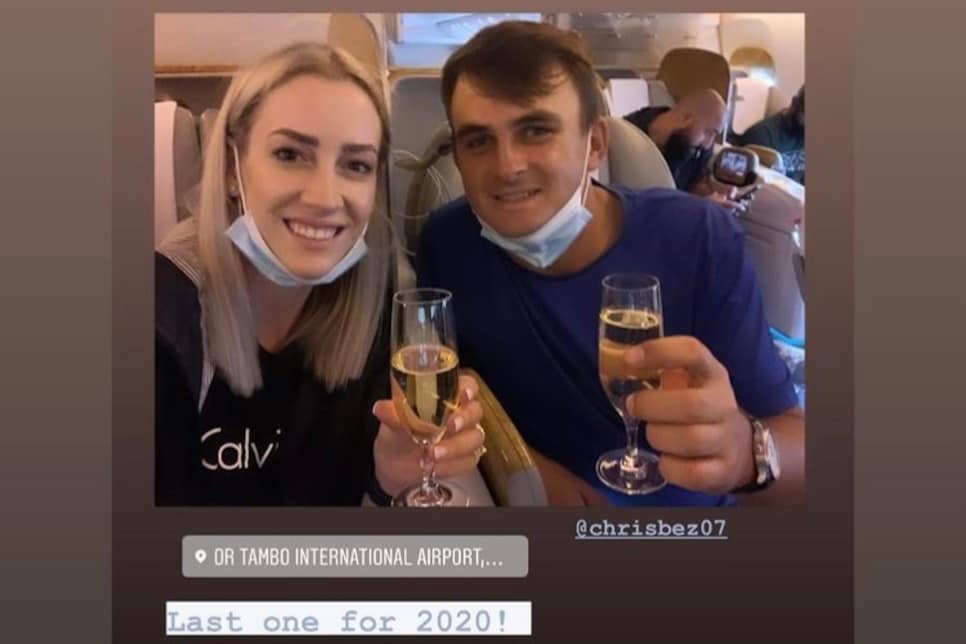 Probably a smart move to stick to normal-sized glasses with so much at stake.
Peter Alliss passing away: Sadly, 2020 has claimed another. Since as far back as I can remember, my favorite part of waking up early and watching the Open Championship was when Alliss would join the American telecast for a bit. Man, was he cheeky in the booth. Like Johnny Miller, Alliss is a Hall-of-Famer on two fronts, with a lot of younger fans not realizing how great of a player he was with 31 professional wins and eight Ryder Cup appearances. I encourage you to read the fantastic pieces by our own John Huggan and John Feinstein. And here's a touching tribute from the European Tour:
Also, anyone would get a kick out of Alliss calling Jean van de Velde's 72nd hole collapse at the 1999 Open Championship. Even Jean himself:
Putting like Happy Gilmore: We'd love to hear Peter Alliss' take on what Joel Dahmen began doing late in the third round of the Mayakoba Golf Classic:
Then after continuing to use the unique method on Sunday, Dahmen felt confident to lobby U.S. captain Steve Stricker for a spot on the American Ryder Cup team.
Getting a job at MJ's new course: If you're looking for a gig driving around a beverage cart at Michael Jordan's The Grove XXIII, don't bother sending your resume. That's because the new ultra-exclusive course is using drones instead:
With the PGA Tour officially heading into the off-season, the LPGA and European Tour take center stage. The U.S. Women's Open is being held in Houston and the DP World Championship, the conclusion of the season-long Race to Dubai is in, you guessed it, Dubai. It's also known as "that European Tour event where PGA Tour pros go to make a nice bonus check if they're high in the standings." Enter Collin Morikawa, who is third in the standings despite having never played in Europe before.
Random tournament fact: Lexi Thompson will be using Bryson DeChambeau's caddie, Tim Tucker, this week. If anyone needed an off-season, you'd think it would be Tim, but that's a tough bag to turn down. And we're pretty sure he'd make history by becoming the first person to win two U.S. Opens in the same year.
RANDOM PROP BETS OF THE WEEK
—Tim Tucker will spend as much time as usual deliberating shots this week: 1 MILLION-to-1 odds
—Joel Dahmen will make the 2021 U.S. Ryder Cup team: 10-to-1 odds
—If Joel were European, he'd not only make Team Europe but go 4-0-1 against Team USA: LOCK
This beach wedding stole the show during the second round of the Mayakoba:
Genius move to save money on a photographer/videographer. I could have probably joined Michael Jordan's golf club for the amount I spent on ours.
We've all been there, but that's rough. Even Mike Davis thinks that's an unfair pin position.
"I don't know if I could say that without getting fined." —Brooks Koepka when asked to describe a disappointing year. And that was before he missed the cut in Mexico. Rough.
THIS WEEK IN TOUR PRO PUBLIC DISPLAYS OF AFFECTION
Actually, let's check in on Brooks to see how he's handling things:
Poor guy. And how about this hilarious "Brooks in Paradise" video he and Jena Sims made that also includes caddie Ricky Elliott?
OK, so it looks like they had a good time anyway. Hey, you can't let a free weekend at a Mexican beach resort go to waste.
Congrats to Angela Stanford for winning a seventh career LPGA title, but a first in front of her parents. Talk about coming through under pressure. . . . According to the National Golf Foundation, there will be an increase of 50 million rounds of golf played in this country compared to last year. The last time there was a bigger increase was 1997, when Tiger Woods won his landmark first Masters. . . . Speaking of Tiger Woods, his World Golf Hall of Fame induction has been postponed until 2022. The good news is he'll have more time to work on his speech. . . . Jason Day said he kept his ATM receipt for a couple months the first time he made a withdrawal after his first PGA Tour win. Hope he saved some of that money because now he's about to have a fourth kid. . . .And, finally, speaking of kids, I put together this bookshelf for my daughter all by myself: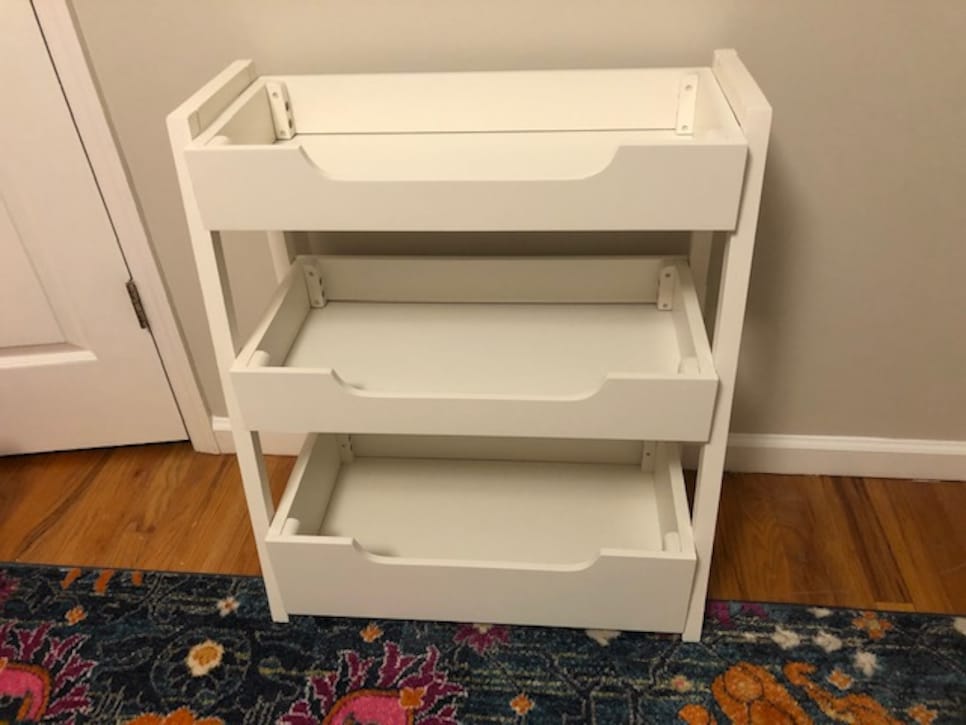 If Rory McIlroy or any of the other new PGA Tour dads need help with this stuff, let me know. Kidding. I'm miserable at it and you'd have to pay me. A lot.
RANDOM QUESTIONS TO PONDER
Will I spend more on college tuition or Pottery Barn furniture?
Can Brooks Koepka get fined for wearing that outfit in public?
Can 2020 please just be over already?