The Loop
European Tour pro celebrates win with the biggest glass of wine ever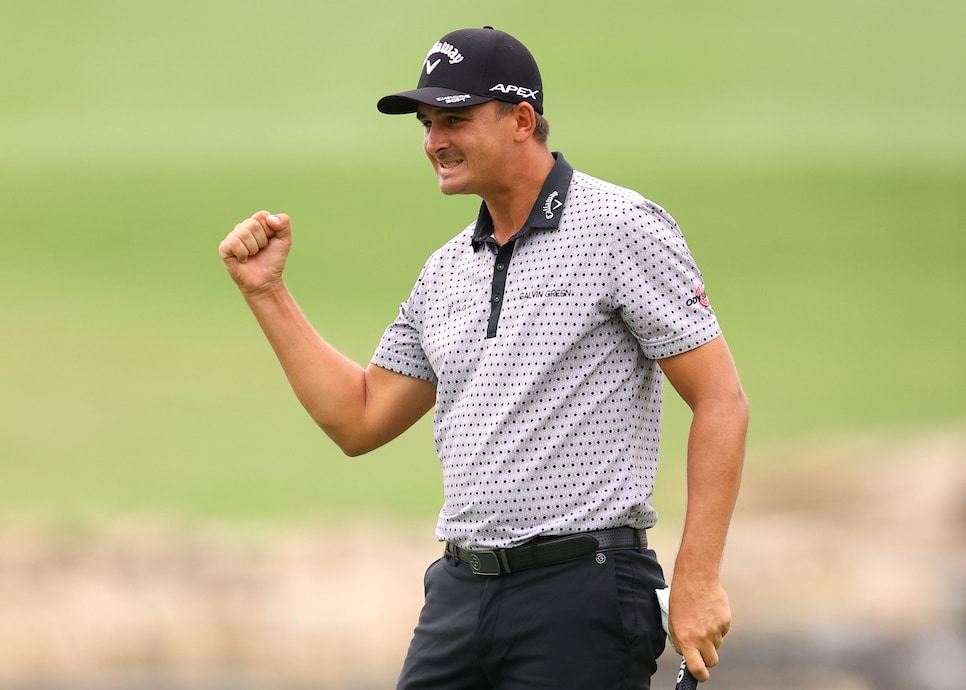 As much as seeing good golf, golf fans like seeing a good after-party. Heck, all Andrew "Beef" Johnston had to do to become a household name after winning his maiden European Tour title was to say he was going to "get hammered" celebrating. While Christiaan Bezuidenhout didn't quite use those same words, but he's certainly living it up following his victory at the Alfred Dunhill Championship on Sunday.
It was win No. 2 on the European Tour for the 26-year-old South African, but getting the job done in his home country made it extra special.
"This is incredible," Bezuidenhout told reporters after. "This tournament has been close to my heart ever since I played here for the first time. It is one I have always wanted to win. So to pull it off is very special to me, especially on a such a difficult day."
It's been a difficult journey to becoming one of the best players in the world as well. As a toddler, Bezuidenhout accidentally ingested rat poison, something that causes a stutter to this day. And he was suspended from golf for nine months in 2014 for unkowingly taking a banned substance.
But following his latest win, far different substances were flowing. First, some champagne: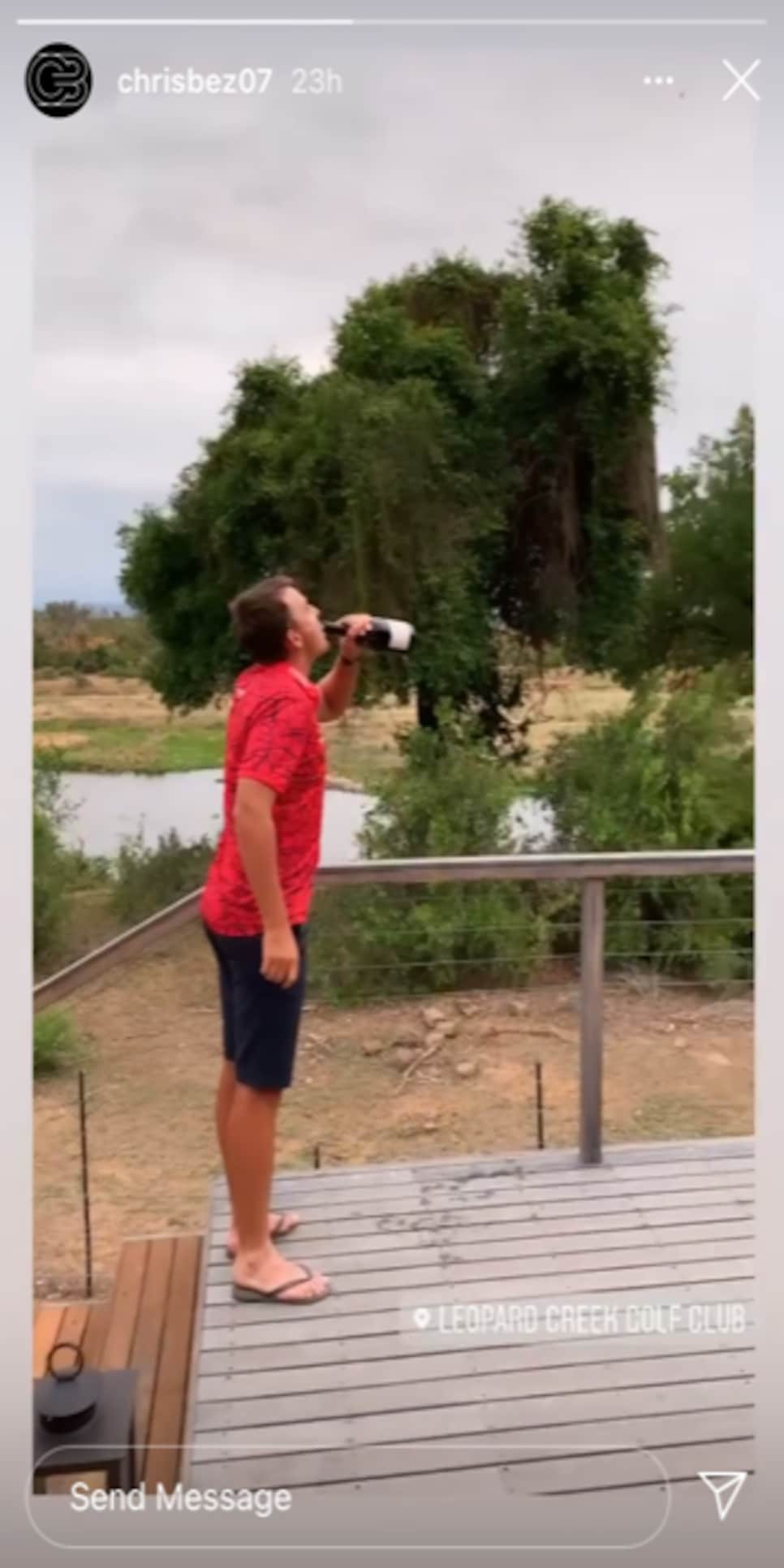 And then the biggest glass of wine we've ever seen: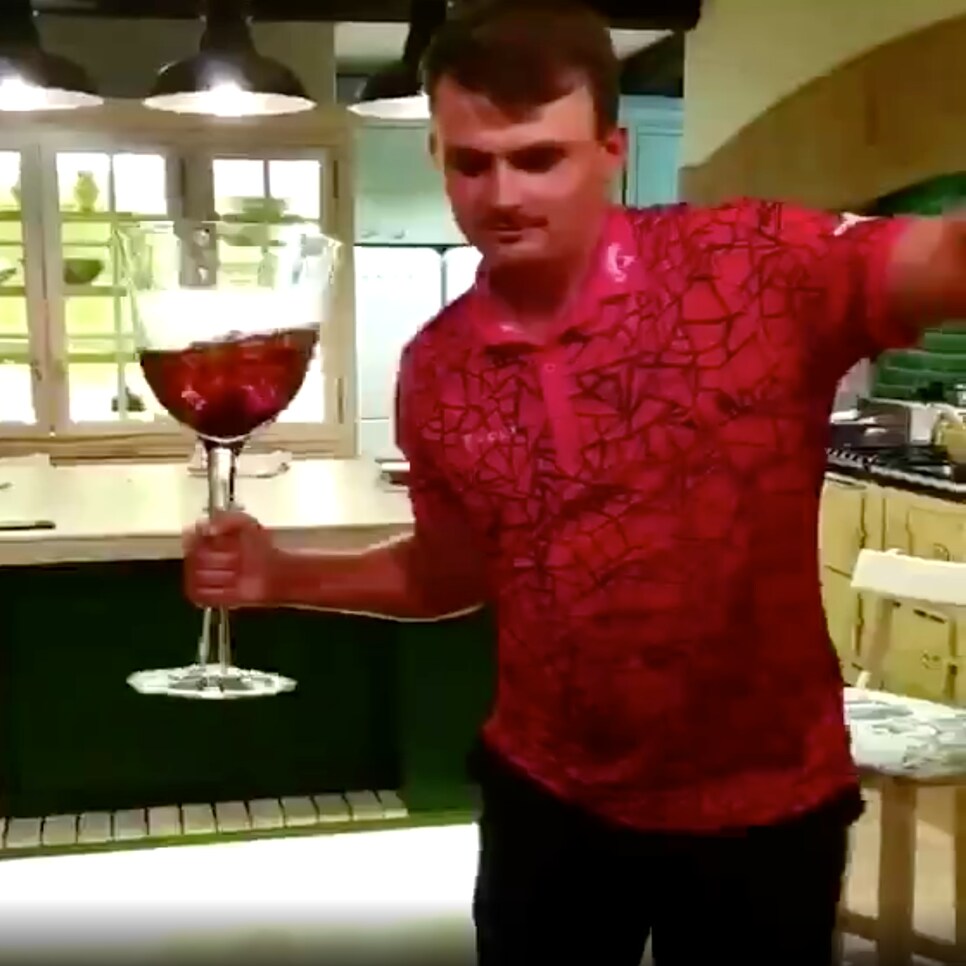 Hmm. Upon closer inspection, maybe that's not wine. But it's something fun in there. Drink up, Christiaan. You've earned it.