The Loop
Andrew "Beef" Johnston just wants to "get hammered" after 1st win, is your new favorite golfer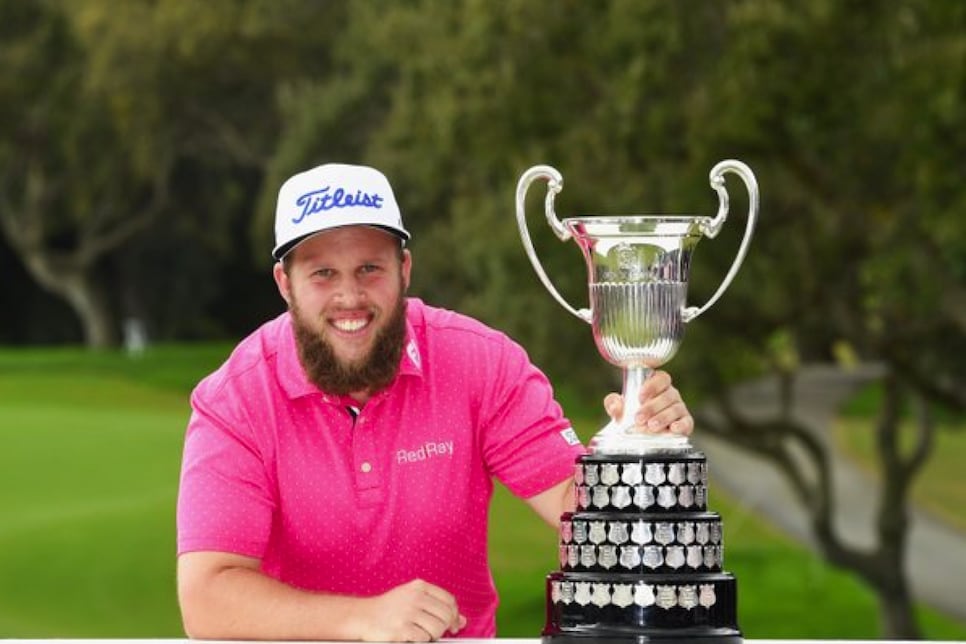 We don't know much about Andrew Johnston, but he seems tough not to like. For one, his nickname is "Beef." And secondly, for this answer he gave after winning his first European Tour title on Sunday.
"I can't wait to get back to North Mid [North Middlesex Golf Club], get hammered and see my mom and brother and spend time with them and just celebrate." Now there's an honest reaction.
Johnston won the Spanish Open, holding off a couple of big names in Joost Luiten and Sergio Garcia and continuing a great run by English golfers. Danny Willett won the Masters last week and Luke Donald is the 54-hole leader on the PGA Tour this week at the RBC Heritage.
This may be Johnston's first win, but it's not the first time we've seen a memorable reaction from him. At last year's BMW PGA Championship, Johnston made a hole-in-one to win a car, and celebrated with a fantastic running chest bump with a friend who was following him.
Johnston, 27, didn't win a car on Sunday, but he'll take home a lot more, including his first European Tour trophy.
And something tells us he won't just put it on the mantle when he gets home.