News
Tiger Woods' Hall of Fame induction will have to wait a year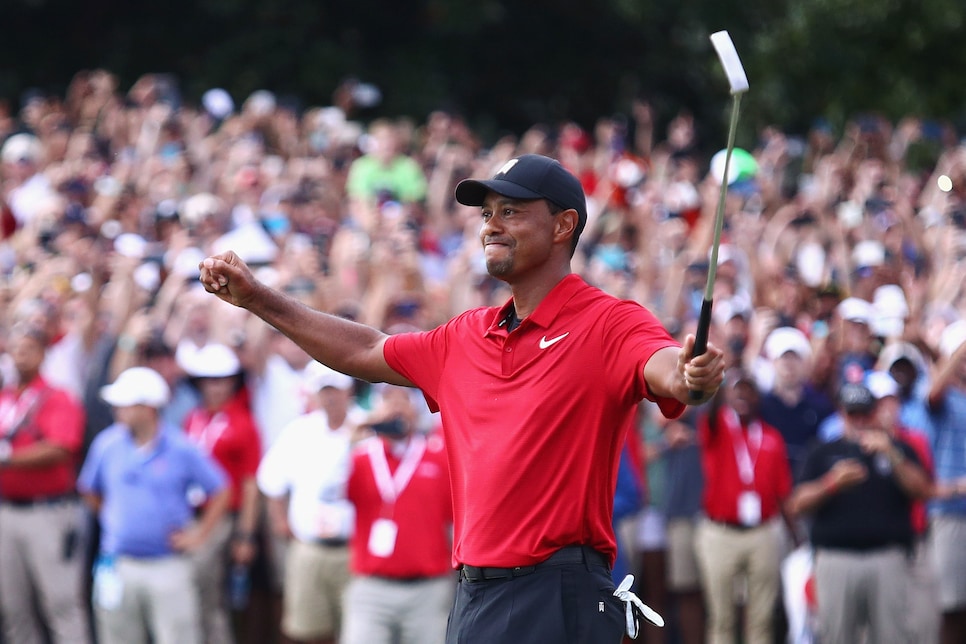 Tim Bradbury/Getty Images
Tiger Woods' Hall of Fame induction will have to wait.
The ceremony for Woods, who was elected into the World Golf Hall of Fame in March, was supposed to take place in 2021. However, the World Golf Foundation announced Monday the celebration is delayed until 2022 due to the coronavirus pandemic.
"Moving the ceremony back a year will give us a better opportunity to properly recognize and honor this important class," said Greg McLaughlin, chief executive officer of the World Golf Foundation. "We look forward to shining a light on their achievements and inspiring future golfers around the world through this ceremony and celebration."
The 15-time major winner will be honored at TPC Sawgrass during the 2022 Players Championship. Joining Woods in the Hall of Fame class are Susie Maxwell Berning, Marion Hollins and Tim Finchem.
Woods became eligible for Hall of Fame election thanks to a rule change in 2020, which moved the age requirement from 50 to 45 (Woods turns 45 on Dec. 30). The age limit had recently been moved from 40 to 50 just four years prior, but the Hall made the switch as "an effort to ensure the game's greats from around the world are actively recognized and celebrated."
"Recognizing the game's greatest players and contributors is an important endeavor and one our sport takes very seriously," said World Golf Foundation board chairman and PGA Tour commissioner Jay Monahan. "We are committed to regularly evaluating the selection process to ensure we approach it with both historical context and the future in mind."