The Loop
Brooks Koepka gets called out by someone much bigger, Rafael Nadal turns heads for his golf and Bryson DeChambeau's longest drive yet
Welcome to another edition of The Grind where we couldn't be more excited about a new sweatsuit we bought from Costco. It's PUMA and it's COZY: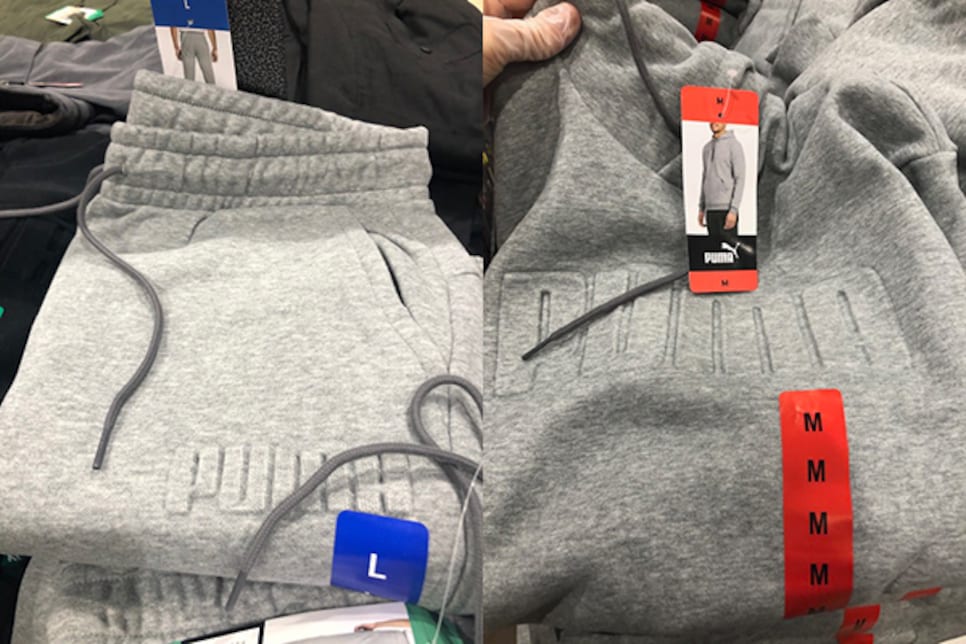 Not exactly cheap at $20 per piece, but in these days of working from home, it's worth it. You know what they say, the bedroom is the new boardroom. Heck, I might even really splurge by picking up the black pair on my next trip. Well, maybe if I ever win a golf bet again. Anyway, here's what else has us talking this week.
Patrick Cantlay: Of all the current top 10 players, Cantlay has the fewest wins, but maybe that is about to start changing after picking up PGA Tour title No. 3 at the Zozo Championship. With a final-round 65 at Sherwood Country Club, Cantlay caught both World No. 2 Jon Rahm and World No. 3 Justin Thomas to stake his claim as one of the favorites to win the Masters. "I was able to win one of the tournaments Tiger won last year," Cantlay said after, "so now I'm just going to go try and win the other event that Tiger won last year." Dig the confidence.
Craig Stadler's house: As in, we'd love to buy The Walrus's palatial pad in Colorado, if we had a spare $4.7 million. But boy, does it look worth it with these kind of views: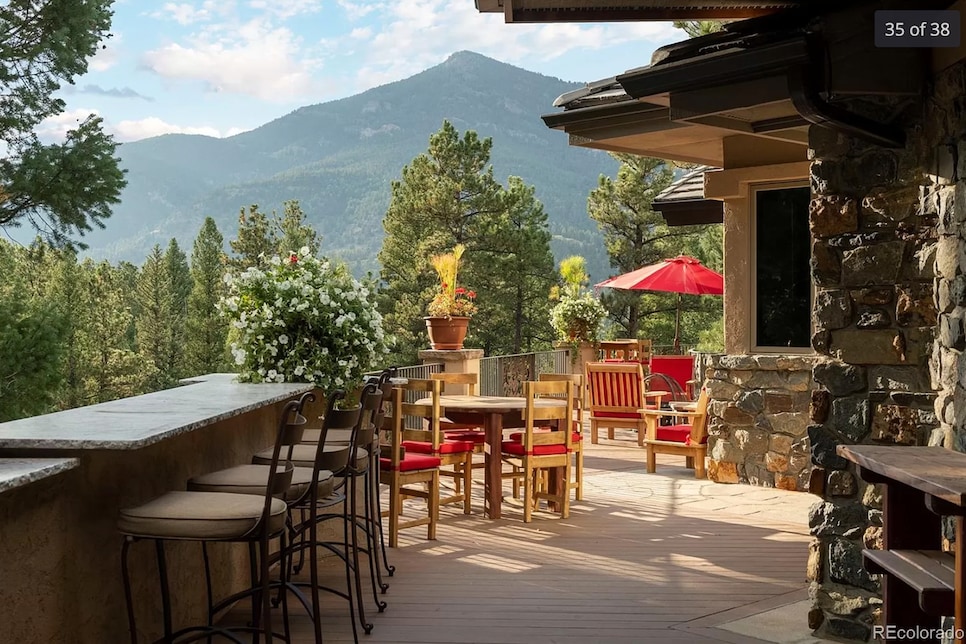 A wine cellar that's bigger than my house: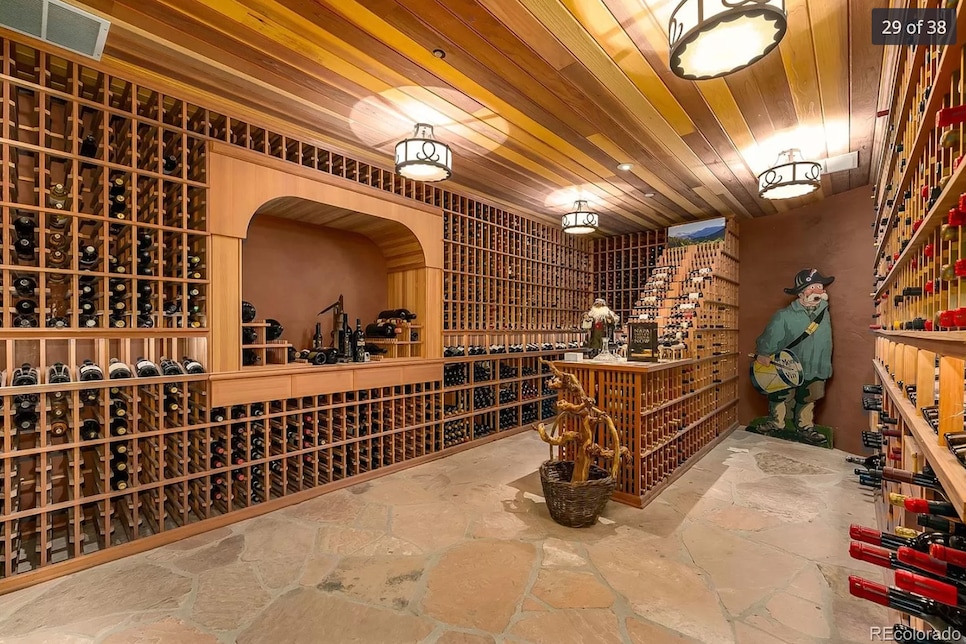 And a "Masters" (get it?) bedroom: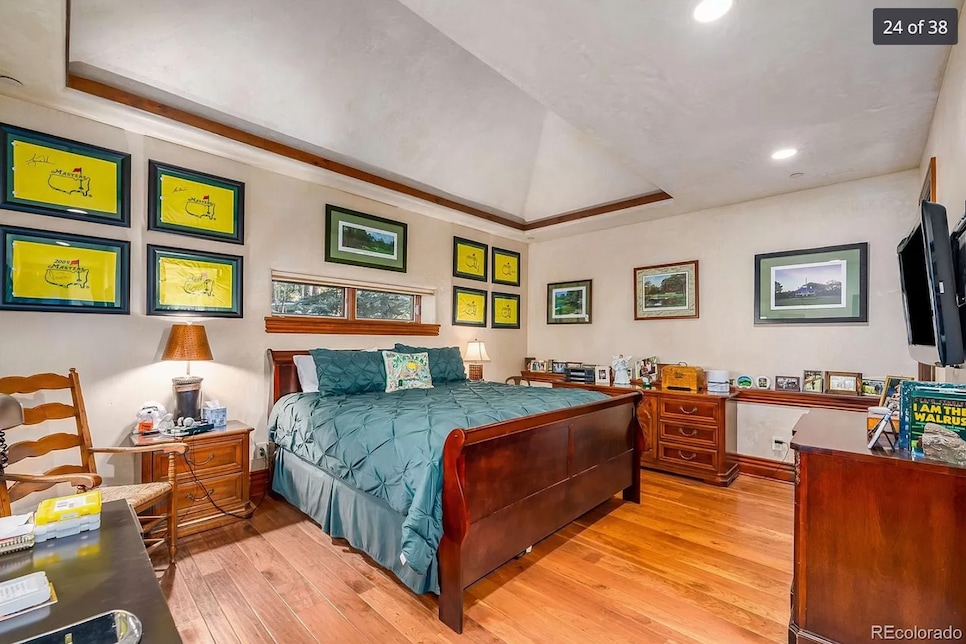 It pays to be a green jacket winner.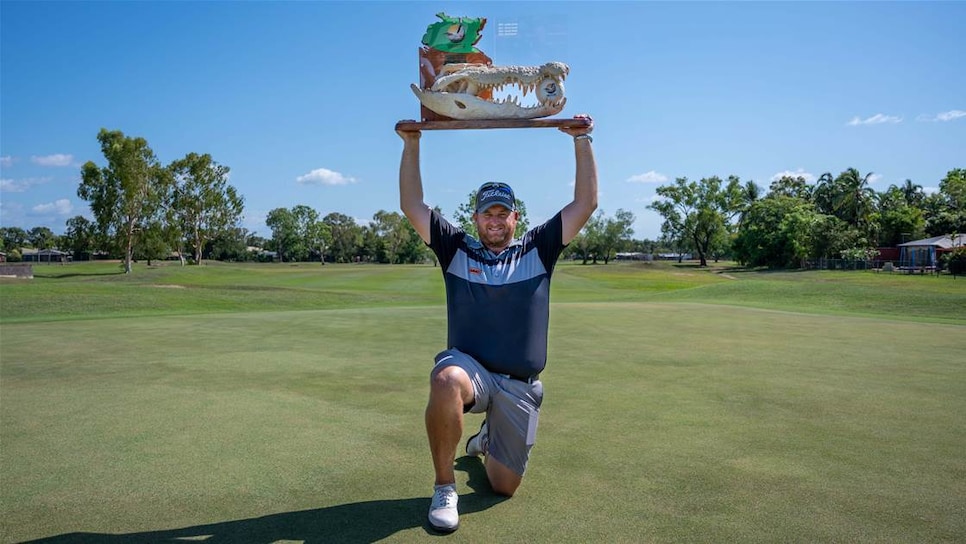 Yep, that's a real crocodile head. And yep, this tournament takes place in Australia. WILD.
Rafael Nadal: Less than two weeks after winning a record-tying 20th grand slam title, the tennis legend finished in sixth place at the Balearic Golf Championship in his native Mallorca against a field of mostly pros. And he battled the elements—and by the looks of it, outdated equipment—to do it! What a stud.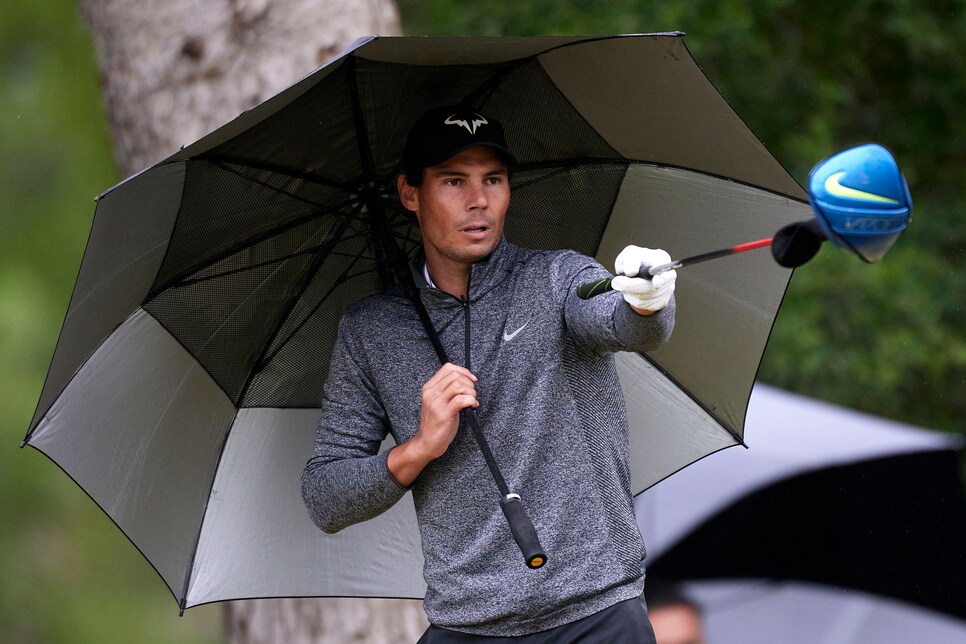 Sorry, Roger Federer, but we're declaring this is the tiebreaker in the GOAT debate.
Pranking someone over a hole-in-one: Jordan Spieth says someone pulled the old "it's in the hole!" prank on him while he was playing a drivable, but blind, par 4 during an off-week. That's messed up, and the offender is lucky Spieth didn't call the cops on him. Fortunately for him, Spieth is a nice guy—and he's got more than his share of holes-in-one already. Someone like, oh, I don't know, um, me, would not have handled the situation as well …
Owing someone bigger than you: Brooks Koepka may be an intimidating presence on the PGA Tour, but he's downright puny next to George Kittle. And yet, apparently, Koepka hasn't paid up the set of golf clubs he promised to the NFL All-Pro tight end. But now he's on it after Kittle called him out:
Smart move, Brooks. When it comes to a combination of size and speed, Kittle is no DK Metcalf, but you probably don't want him coming to your house to collect, either.
Taking a helicopter to the tee: That's what Ryan McCormick and Mike Miller bravely did at the inaugural Orange County Fall Classic. Although McCormick admitted to the chopper ride rattling him, he was able to make par and win the playoff against his buddy and fellow Korn Ferry Tour pro.
For all the fall tournaments worried about playoffs finishing before dark, here's your solution.
The PGA Tour heads out into the Atlantic for the Bermuda Championship, AKA that event where Brendon Todd punctuated one of golf's all-time great comebacks by winning last year. Todd is back this year, but now instead of being a long shot, he's one of the favorites to win. Also different? With the WGC-HSBC Champions in China canceled due to COVID-19, this tournament isn't an opposite-field event anymore. Yep, it's been a crazy year.
Random tournament fact: Mike Miller, part of that helicopter playoff, will be in the field after recently Monday/Tuesday qualifying in a playoff. I'm mentioning him again because I covered him for a local newspaper when he was in high school. So yes, I'll be rooting from the press box this week. Well, from my house. Wearing my comfy new sweatsuit.
RANDOM PROP BETS OF THE WEEK
—Augusta National will use an on-course helicopter: 1 MILLION-to-1 odds
—Mike Miller will win in Bermuda this week: 400-to-1 odds (Actual odds)
—I will be putting a few bucks down on him: LOCK
Kudos to Adam Long for embracing this once-in-a-lifetime moment—and for kicking the butts of two guys with 20 combined majors.
That was a very forgettable round for that pair of legends, but Adam is going to remember that for a long time. Hey, he started it with that Twitter handle.
PHOTO(S) OF THE WEEK (UPLIFTING DIVISION)
Brandt Snedeker caddied for his son, which included him having to clean up some messy hands:
Notice how he also wore a slick Presidents Cup sweater to try to intimidate his son's competition. Savvy move.
Joel Dahmen made a few more fans by channeling Russell Crowe's Gladiator character:
That's a definite thumbs up from us, Joel.
THIS WEEK IN BRYSON BEING BRYSON
Avert your eyes, golf purists! Bryson DeChambeau just broke a major distance barrier: 400 yards. Of carry.
My word. The scary thing, as Bryson points out, is that he's still not finished with this experiment. Pray for the purists. Pray for Augusta National.
"They should have been worried a long time ago, but the genie's out of the bag now. It's about what do we do going forward, and how soon can they do it." —Tiger Woods mixing up his idioms when asked what golf's governing bodies should do about the distance debate going forward. And he said that before Bryson let the cat out of the bag that he can carry it 400 yards now.
THIS WEEK IN TOUR PROS ARE JUST LIKE US! (SORT OF)
Andrew Landry laughed off falling on his ass like we all do from time to time. The only difference, of course, is that our tumbles aren't televised.
THIS WEEK IN TOUR PRO PUBLIC DISPLAYS OF AFFECTION
Brooks Koepka's Q&A on girlfriend Jena Sim's Instagram account was highly entertaining and covered a lot of ground from their relationship, to music on the course, to hoodies on the course, to a subtle dig at Bryson DeChambeau, and to this:
Oh yeah, it was also quite the display of talent as Koepka shot seven under for the eight holes while they were filming, including almost making two holes-in-one. These guys are good.
Congrats to Ally McDonald on winning her first LPGA Tour title at the LPGA Drive On Championship at Reynolds Lake. Also, congrats to Reynolds Lake for being on the short-list for the 2021 HGGA Championship (my annual golf trip). … There will be no Par 3 Contest at this year's Masters, but the Champions Dinner is still on schedule. So Tiger won't be getting off easy with that dinner tab. … ESPN College GameDay will be broadcast live from Augusta National during Masters Saturday. And you thought 2020 couldn't get any weirder. … And finally, shout-out to reader Gregory P. Shaughnessy for making another hole-in-one. A few years back I wrote about how the self-described "high handicapper" made a pair of aces in the same round and managed to lose the ensuing tee shots. Well, this time, while wearing the same Loudmouth shorts, he claims he lost the ball on the next shot on purpose to keep the tradition going.
Must be nice, Greg. Must be nice.
RANDOM QUESTIONS TO PONDER
Should I buy a pair of those shorts for good luck?
Could I get any money for all my unused dress shirts?
Will I take this sweatsuit off between now and spring?