The Loop
This is it, this is the craziest trophy in all of sports
From the Little Brown Jug to the Golden Clam, sports are filled with interesting trophies. But this prize for a certain golf tournament in Australia might be the wildest we've ever seen. Emphasis on wild.
Aaron Pike won the NT PGA Championship on Sunday to earn a second career title on the PGA Tour of Australasia. And in doing so, he claimed his first crocodile trophy. No, really. The trophy is a mounted crocodile skull with a golf ball in it. Have a gander: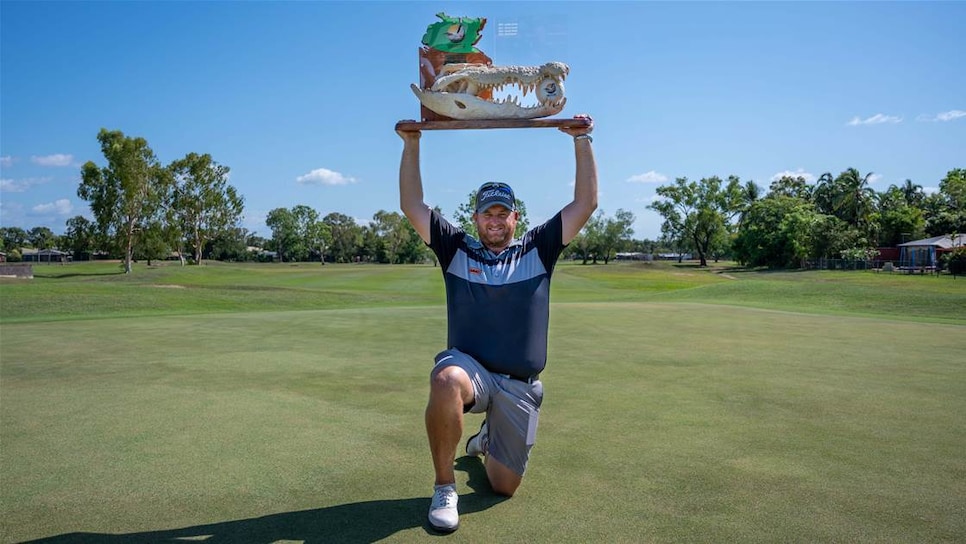 Crikey! And yes, it's a real crocodile skull. We know this, because the tournament claims it as such. Plus, you can tell because the trophy looks slightly different every year:
So congrats on the win, Aaron. And the statement piece for your living room.