The Loop
Brooks Koepka wisely responds to George Kittle calling him out over a set of golf clubs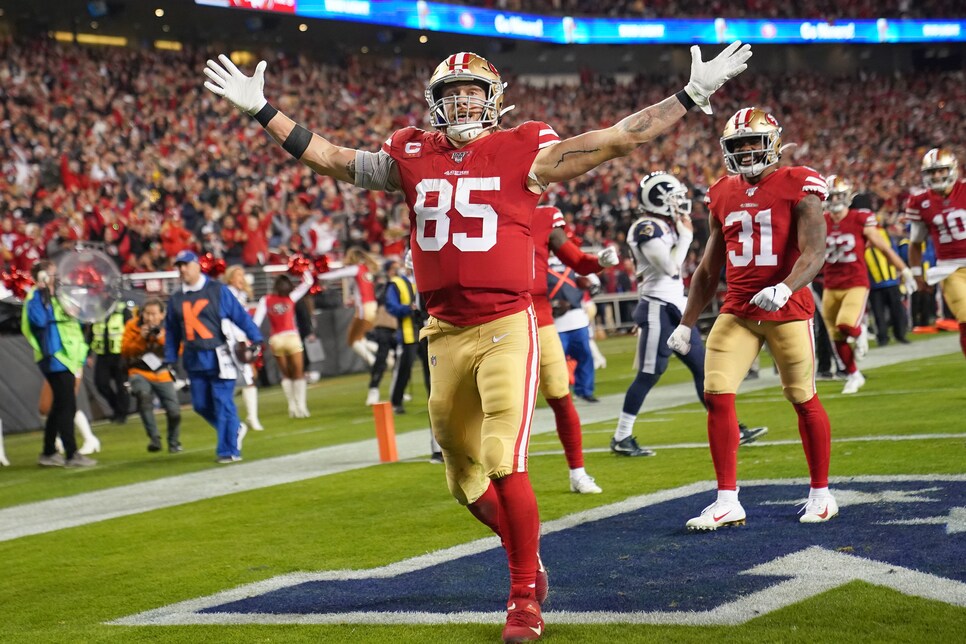 Brooks Koepka is one of the most intimidating figures on the PGA Tour. But one NFL star had no problem calling him out over a debt.
George Kittle claimed Koepka owes him a set of golf clubs during an interview with Candlestick Chronicles. Apparently, Koepka enlisted the San Francisco 49ers superstar in a push-up challenge back in March and Kittle says the new sticks were part of the deal.
Kittle added that he did one more push-up than Koepka and then stopped. Oh, and that he was wearing a weighted vest while doing it because normal push-ups aren't even worth this beast's time. Here's the avid golfer's take on the situation:
Not coming through for a hulking 6-foot-4, 250-pound NFL All-Pro tight end? That's a bold move
But after Kittle's claim made the rounds, the four-time major champ wised up on settling up.
Smart move, Brooks. Now better make sure you get him something really nice.