News
Brooks Koepka just gave the most Brooks Koepka response ever to a reporter questioning his confidence level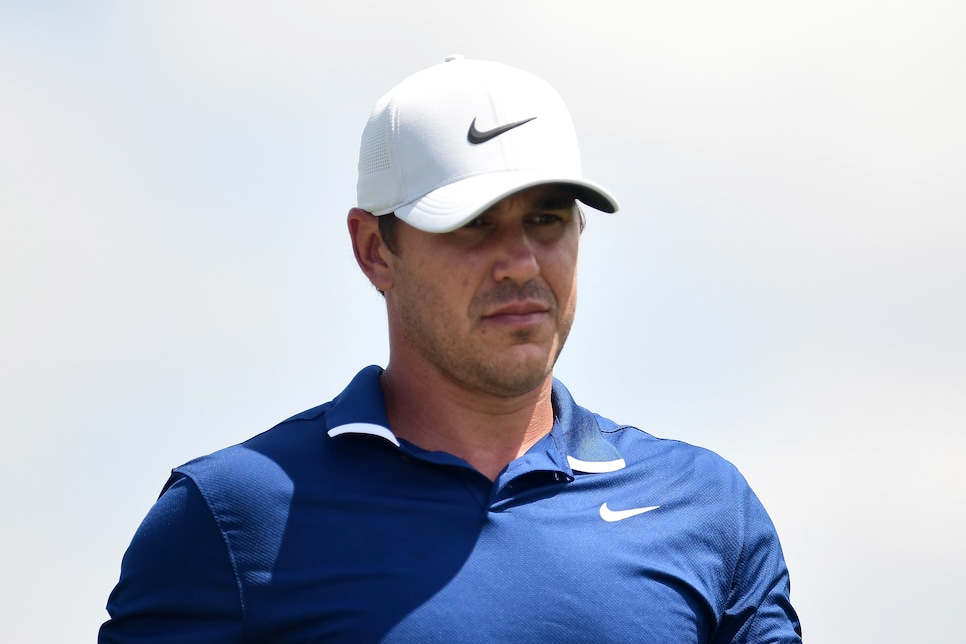 Brooks Koepka was golf's undisputed king after winning last year's WGC-FedEx St. Jude Invitational, having just dominated Rory McIlroy head-to-head in the final round after recently collecting a fourth major championship in less than three years. There are certainly more question marks surrounding the now 30-year-old in his return to Memphis, but when it comes to his confidence level, that's one thing he'll never question.
Koepka spent much of his Wednesday pre-tournament press conference addressing his recent struggles and a lingering knee issue. However, he was quick to brush aside whether he would let those things dampen his opinion of his own game. Check out this (very) brief exchange with ESPN's Mark Slabach:
Q. Brooks, you've always been one of the more confident guys going into majors. With the recent struggles, do you still carry that mindset?
BROOKS KOEPKA: I'm defending, aren't I?
BROOKS KOEPKA: Okay. Just checking.
And. . . scene. No, Koepka answered a couple more questions, but no one dared to ask about the C-word again.
You can watch Koepka's entire interview here, but the good part starts at the 7:24 mark:
After finishing the past two years as the top-ranked player in the world, Koepka has fallen to No. 6 in the Official World Golf Ranking. In 10 PGA Tour starts this season, he has four missed cuts and one top 25, a solo seventh at the RBC Heritage in June.
Koepka has admitted to not being 100 percent since undergoing a stem-cell treatment on his left knee following last year's Tour Championship. Although he says it's not serious enough of a problem to get surgery, he noted how it has affected him, especially his training.
"Yeah, it will get sore if I beat balls long enough, and I've had some lengthy range sessions over the past two weeks where it's been five-plus hours," Koepka told reporters on Wednesday. "I'll come back, I'll ice it, yeah. It limits what I can do. I can't -- I don't know how to explain this well, but I can't run. I can -- I take these little steps and try to do it very quickly. That's kind of my run right now. Biking, I can do it like once a week without it really flaring up and getting too painful. Can't do much cardio. But it's definitely changed a lot of things for me, that's for sure."
Koepka will play the first two rounds with Patrick Reed and Viktor Hovland. In addition to being the defending champ this week, he'll be the two-time defending champ at next week's PGA Championship at TPC Harding Park.