News
Jordan Spieth handled himself very well after being the victim of a seriously cruel golf prank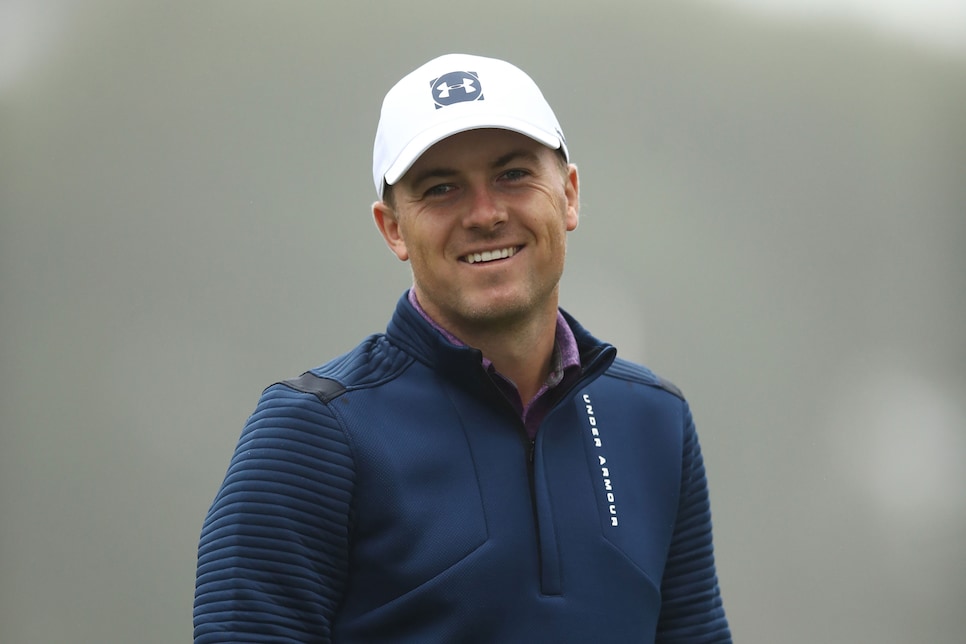 Tour pros have shared many amusing stories about what they did while filling the void when professional golf was on pause during the COVID-19 hiatus. However, we hadn't heard this one from Jordan Spieth until recently, and its mix of humor, awkwardness and relatability made it something we couldn't keep to ourselves.
At one point during the break, Spieth and his wife, Annie, were spending time in the Colorado mountains. The 11-time PGA Tour winner was looking for an ultra-casual round. Word began to spread that Spieth was playing the Snowmass Club, a private track just outside Aspen, Colo.
Shane Smith, a local property manager, lives near the 12th green and figured he'd head out to watch a three-time major champion play in his backyard. The 12th hole is a driveable par 4 with an elevated green, so players on the tee cannot see their ball land. Spieth went for the green and pulled it off, sending his drive onto the putting surface, the ball finishing about 20 feet from the hole.
Smith, never one to miss an opportunity for a good prank, figured he'd give Spieth the same treatment he'd give any Average Joe. So he quickly marked Spieth's ball, picked it up and placed it in the hole. "I wanted to make his day, I wanted to do something funny" Smith says.
Spieth eventually drove his cart up to the green and couldn't find his ball. Puzzled, he asked Smith, who was standing greenside, whether he had seen it.
Smith played dumb: "Oh, that was you? It's in the hole."
"You're kidding," Spieth earnestly replied.
"No, man. It bounced twice and went into the hole. Nice shot!"
As Smith tells it, Spieth starting celebrating big time, yelling about how he had never aced a par 4 before. When Annie joined in on the celebration, Smith knew the joke was getting a bit out of hand. A friend then asked Spieth if he should just pick his ball up in the fairway, and Spieth told him yes, because he dunked it.
That's when Smith felt he needed to come clean.
"I told him, 'Hey, man, I was trying to be funny, and you might not be able to hear me because I have my foot so far down my throat. But your ball finished over there. I actually put it in the hole.' "
Spieth thought Smith was kidding yet again, but Smith assured him that this time, he was serious. "He told me, Man, you took me from the mountaintop way down to the valley."
Spieth then asked Smith's name and made small talk before introducing himself.
"I told him I knew who he was," Smith said. "He couldn't have been nicer about the whole thing. Just an awesome story that I'll never forget."
The lesson? You can win the Masters, the U.S. Open and the Open Championship … but you are never, ever too big for a good ol' fashioned prank.