Dream gig
U.S. Open 2023: There are perks to being LACC's director of golf, but Tom Gardner just enjoyed the best one yet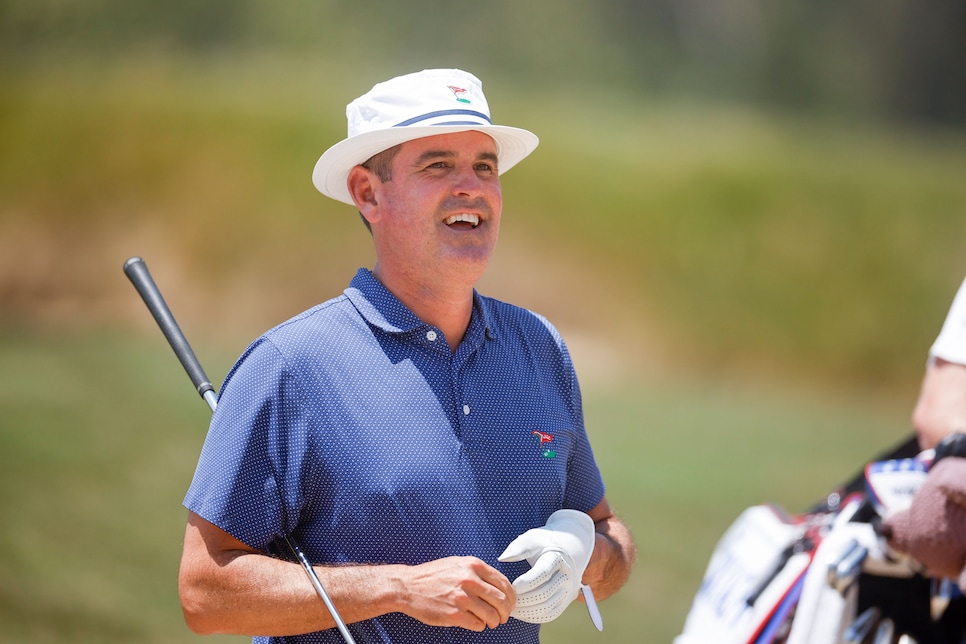 LOS ANGELES — Being director of golf at Los Angeles Country Club comes with plenty of perks. Tom Gardner, who has held the job since 2015, gets to meet and arrange tee times for golf-loving celebrities visiting the ultra-exclusive club. He also gets to play its top-20 ranked North course with regularity.
On Saturday, though, his latest round came during the U.S. Open.
With an odd number of players making the 36-hole cut, Gardner was given the tap to be the marker when the third round began on Saturday morning. hefound out Friday night after leaving LACC; he would join New Zealand's Ryan Fox, a three-time DP World Tour winner, off the tee at 9:33 a.m. local.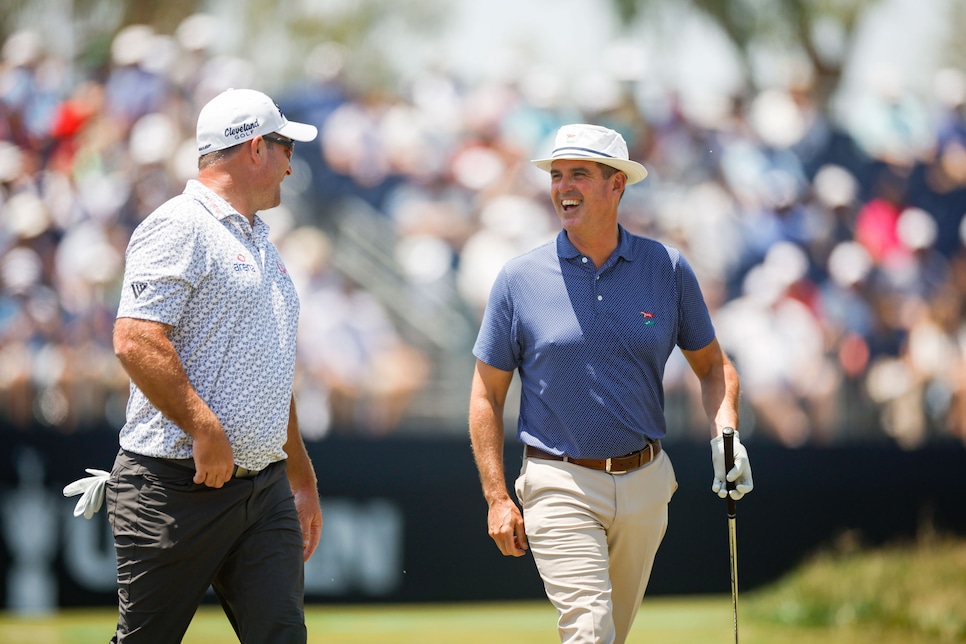 "I get a text from a member, and he said, 'You're in,' '' Gardner said after Saturday's round. "I immediately called him, I said, 'No, I'm not.' All of a sudden, I started getting a lot of text messages and a lot of emails and the club sent out an email to the membership. It's fun. Thank the USGA for giving me the opportunity. "
Rory Sweeney, LACC's head professional, had already called dibs on caddie duties last week.
"We were walking the course and [USGA official] Jeff Hall came up to me, and he said, 'Hey, Tom, if we get an odd number, we'd love to have you play as a marker,' " Gardner said. "Rory immediately was like, 'I'm your caddie.' So, he jumped on it before I could say no, not that I would. We had such a good time. Members loved seeing both of us out there, so it was fun. It's pretty special to do this in front of your membership on the course that you work at. If you were out here this morning on the first tee, there was a pretty loud roar. Got the juices flowing a bit."
Gardner, 44, had hoped to be a player in the field this week. He competed in Final Qualifying at Hillcrest Country Club in Los Angeles. But rounds of 75-77 left him working instead outside the ropes this week.
Fox shot a 69 on Saturday to improve to one over. Gardner and Sweeney marveled at Fox's power. He's known as one of the DP World Tour's longest drivers.
"Ryan is a good guy, hammers the ball, and we just had a good time out there, played pretty quickly," he said. "I love competing. I love playing golf. I'm not a [U.S. Open] competitor, but to be able to say that I got to play a U.S. Open setup on the weekend and see what it's like and see the energy of the crowd and see the pins and the firmness and the rough and everything that goes along with it, it's … I can't really describe it. I'm hoping to do it all again tomorrow."
Whomever is in 65th and last place at the end of Saturday will play with the marker again in Sunday's final round. That will likely be Japan's Ryo Ishikawa, sitting at the bottom of the leaderboard at 10 over.
MORE FROM GOLF DIGEST @ THE U.S. OPEN