Moving Day
U.S. Open 2021: 5 players to keep an eye on before the leaders go off on Saturday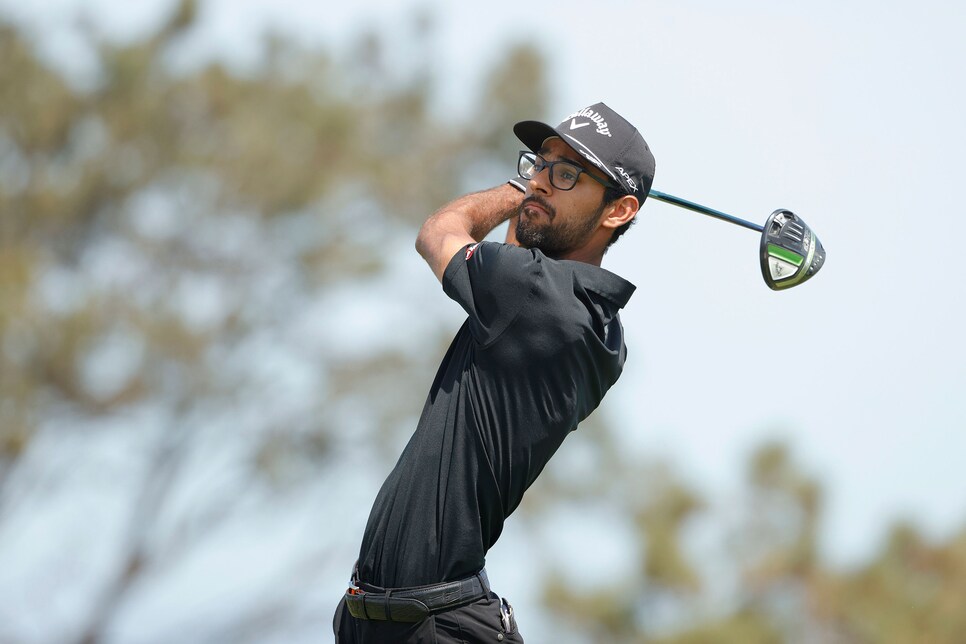 Akshay Bhatia birdied his last hole on Friday at Torrey Pines to make the cut on the number in his first career major championship.
Ezra Shaw
It's Saturday of the U.S. Open and you're excited about watching all the action at Torrey Pines. Great, so are we. It's just that it's going to be a little while until that action involves anyone high on the leader board. The final twosome of Richard Bland and Russell Henley won't hit their opening shots on the first hole until 4:35 p.m. Eastern.
Hang in there though … coverage starts at 11 a.m. and if you're tuning in early, there are plenty of cool storylines to follow among those who made the cut. Here are five players in particular to keep an eye on while you're waiting for the leaders to go off.
The 19-year-old lefty is the first player off in the third round, a solo at 7:10 a.m. local time. In the gloaming on Friday evening, in the second-to-last threesome to play the 18th hole, Bhatia needed to get up and down for birdie from behind the green to get to four over par and make it to the weekend in his first major championship start. It's a pressure of a different kind, but the former junior phenom still making his way as a nascent pro stepped up.
Freed up by just making it to the weekend, It would be no surprise to see Bhatia get super aggressive on Saturday and see if he can figure out a way to sneak his way into the championship. He's pretty much got nothing to lose.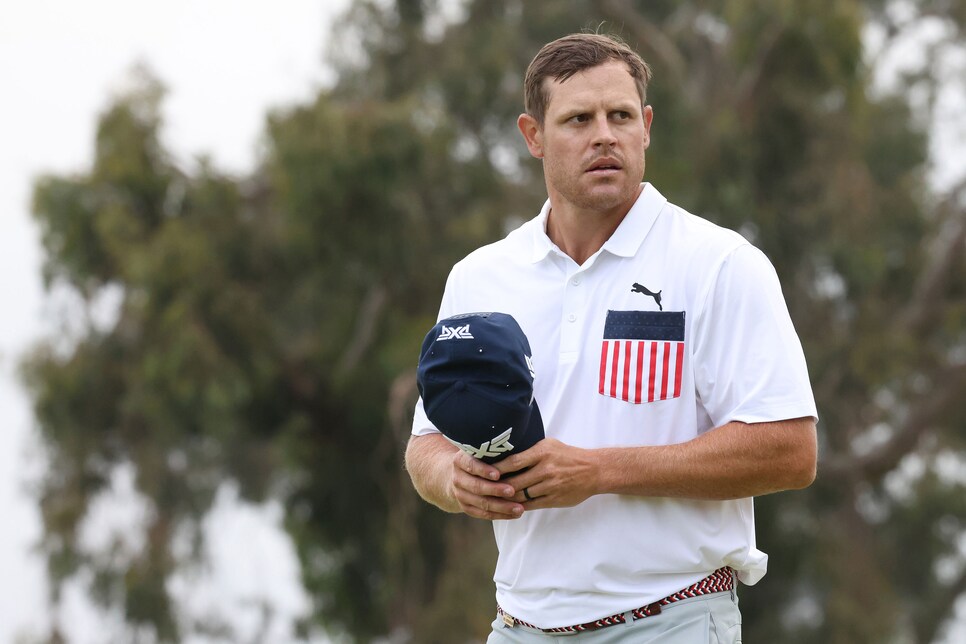 The roar of the jets around Torrey Pines, taking off and landing at the nearby military bases stationed in the San Diego area, takes some getting used for those not familiar with the noise. Kyle Westmoreland is not one of those folks. The 29-year-old graduate of the Air Force Academy must be feeling right at home this week listening to the hum. With rounds of 71-73, the Texas native made the cut in his first major championship start after having to play his way into the field through Local and Final Qualifying. At two over par, he sits seven off the lead.
Westmoreland graduated from the Academy in 2014 and served five years in the service before turning professional and giving golf a shot. He's played in two previous PGA Tour events but is still trying to find his way as a professional. Like Bhatia, Westmoreland will gladly accept his pass through the first stage of Korn Ferry Tour Q school thanks to his work already at Torrey Pines. And with 30 friends, family and former Air Force golfers following him at Torrey, he'll have a sizeable cheering section trying to help him on moving day.
"That contingent is far more impressive than I am," Westmoreland told the Associated Press. "You've got fighter pilots, other military personnel—pretty much all of them are military—so they do a lot bigger stuff than me every day. But hopefully we can do well on the weekend and continue to serve on the golf course."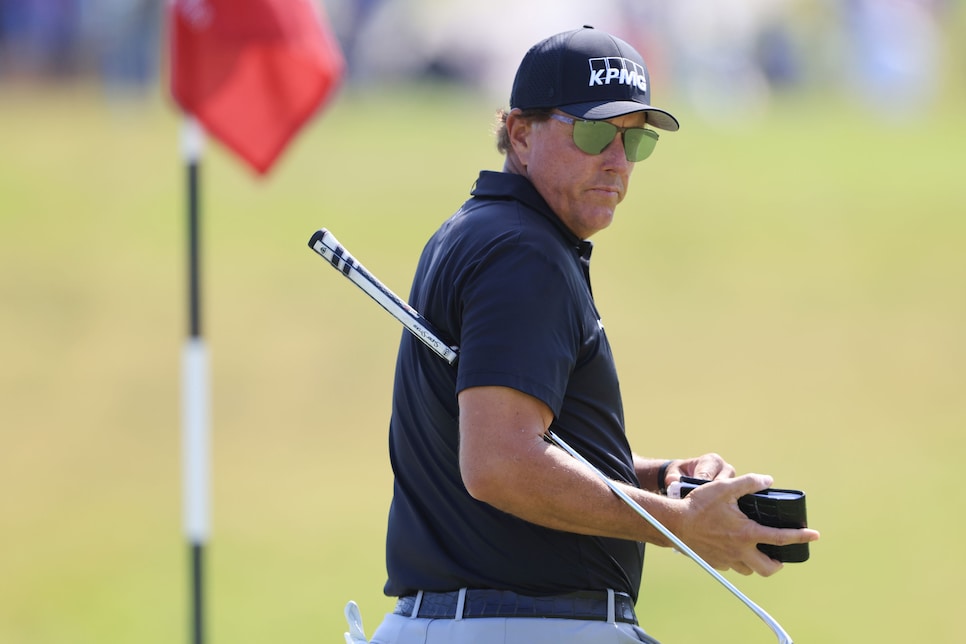 After opening with a disappointing 75 on Thursday at Torrey Pines, Mickelson's chances at fairy-tale finish at a major championship like the one last month at the PGA Championship took a sizeable hit. But the 51-year-old San Diego native regrouped on Friday, grinding out a 69 to safely make the cut and leave open the possibility of some weekend magic. That's what it will take for sure if Mickelson is to somehow get into realistic contention on Saturday. He's seven shots back of leaders Richard Bland and Russell Henley. That's not an outrageous number, but it would feel more realistic if Mickelson's game seemed a little more sharp. Still, after seeing what he pulled off at Kiawah, we are not counting out Lefty just yet.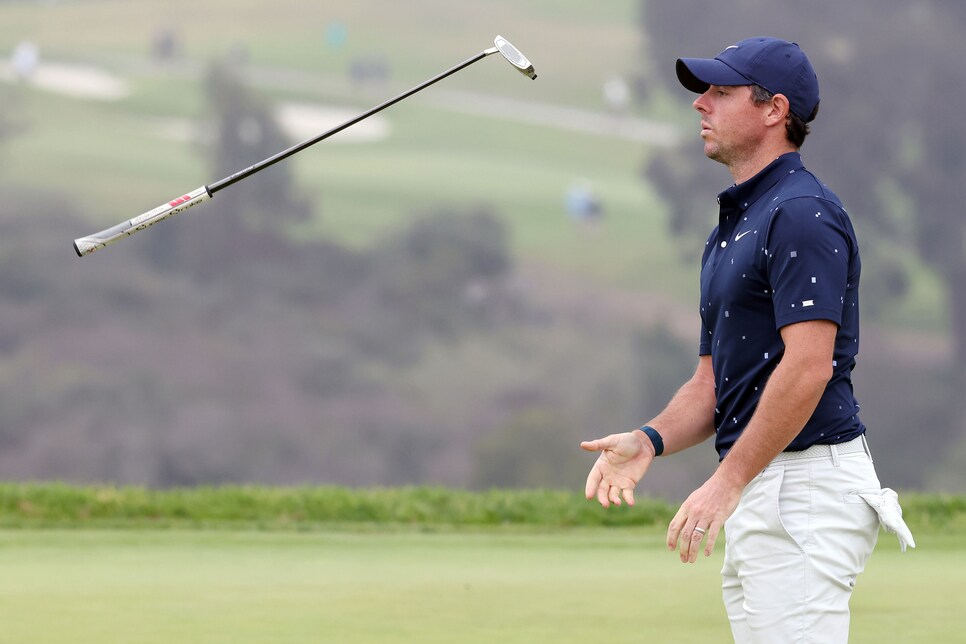 For the first time in recent memory, McIlroy didn't seem to kick a major away in the opening round, posting a one-under 70 on Thursday. Instead, he waited to spin his wheels in Round 2, shooting a two-over 73 to leave him six shots off the pace. The frustration Friday came with playing the seemingly easier front nine at Torrey in one over.
McIlroy's major victory drought is now nearly seven years long and we know you don't want to continue to feel like Charlie Brown in this story, naively hoping this is the time Lucy doesn't actually pull the football away. But we're going to watch anyway and we're going to hold out hope that this is the time when McIlroy kicks it into gear on Saturday and throws himself back into real contention in a major. Who's coming with us?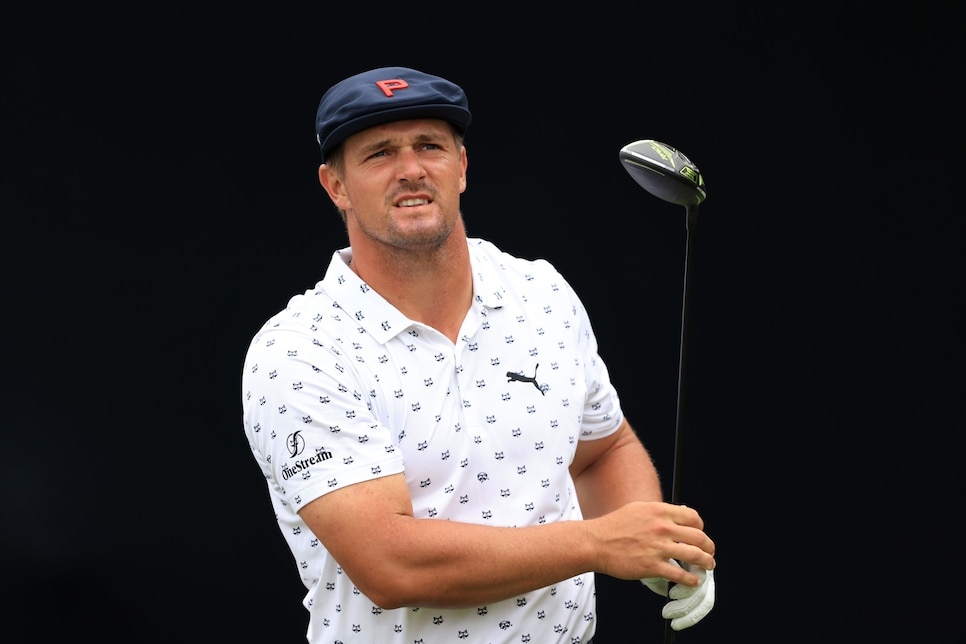 The defending U.S. Open champion says a swing secret came to him while he was sleeping early Friday morning, explaining how he turned around after an opening 73 to post a 69 on Friday and sit at even par through 36 holes. With a leader board void of many major champions, DeChambeau has to be thinking to himself that a low round on Saturday could put a scare into those in front of him and establish himself as a potential player to beat.
Side intrigue: DeChambeau tees off at 3:29 p.m. Eastern, a half hour after Brooks Koepka, who is also sitting at even par through 36 holes, gets this third round underway. There is the potential that the round will play out where DeChambeau and Koepka work their way into the same final round pairing on Sunday. Dare to dream.