U.S. Open
U.S. Open 2021: Viktor Hovland provides tongue in cheek update on eye injury that forced him to WD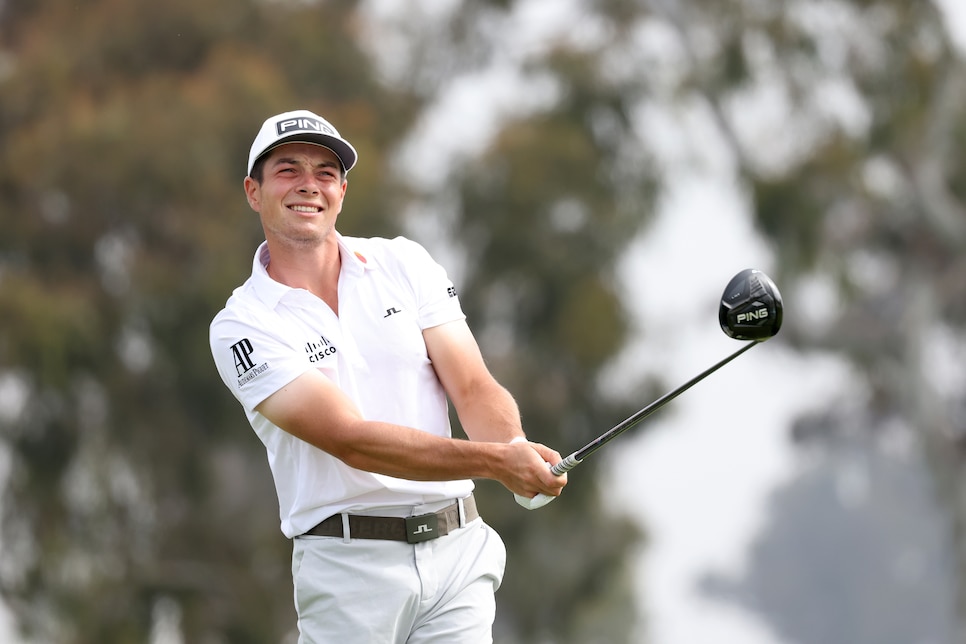 SAN DIEGO—Viktor Hovland withdrew from the U.S. Open Friday afternoon at Torrey Pines. And his cited reason was a reason not usually seen on tour.
The USGA announced that Hovland had pulled out due to an eye injury. However the NBC broadcast conveyed that the injury was due to sand in Hovland's left eye.
The problem began prior to his second round as Hovland was warming up. A doctor attended to Hovland after his first hole but Hovland eventually deemed the pain was too much to continue.
At the time of his WD, Hovland was six over through 10 holes. Coupled with an opening-round 74, Hovland was on his way to a missed weekend.
Hovland, 23, had made the cut in all six previous major starts. Friday marks the first WD in Hovland's professional career.


UPDATE: Hovland posted an update on the peculiar eye injury on his Instagram account late Friday evening:
MORE U.S. OPEN 2021 STORIES FROM GOLF DIGEST: