Coincidence?
U.S. Open 2021: Richard Bland will love this eerie parallel between him and Phil Mickelson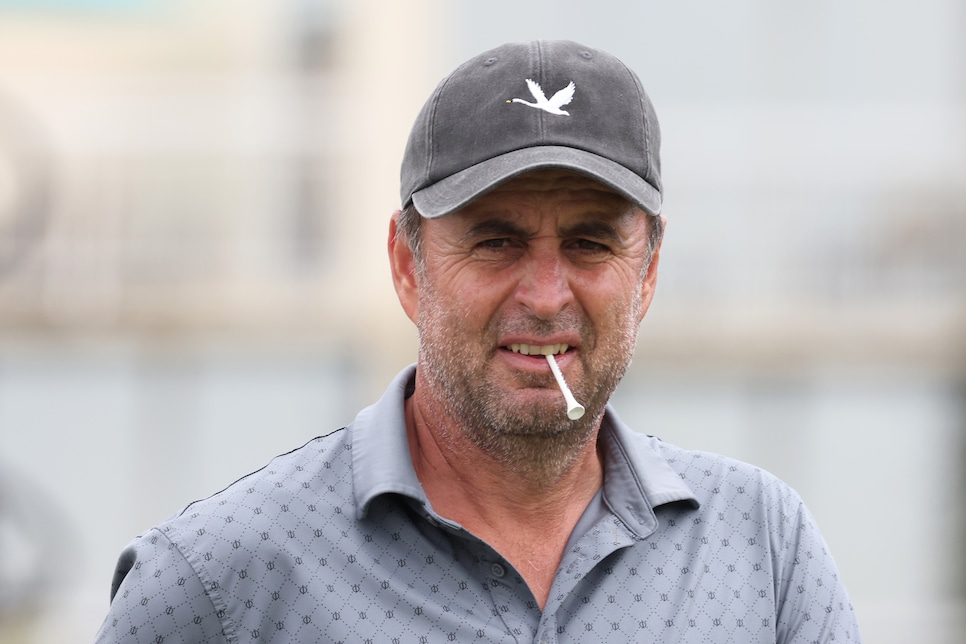 Through a day-plus at Torrey Pines, Richard Bland has emerged as the breakout story at the U.S. Open. The 48-year-old Brit with grey stubble—who wept last month after winning the British Masters, his first European Tour win in 478 starts—followed up his opening 70 with a four-under 67 and held the solo lead at five under when he signed his scorecard just before noon on Friday.
We're a long ways away from the finish, but Bland would be one of the most unlikely winners in the modern game, entering the week somewhere around 600-1 to take the trophy. Despite turning pro in 1996, this week marks just his fourth career start in a major championship, the most recent before this coming at the 2017 Open Championship. He'd be 48 years, 4 months and 17 days old on Sunday, he'd pass Hale Irwin as the oldest winner of the U.S. Open and would become the third-oldest major winner ever—behind only Phil Mickelson and Julius Boros, who was 48 years, 4 months and 18 days old when he won the 1968 PGA Championship. Plus, Bland sits way down at No. 115 in the Official World Golf Ranking.
Wait a minute. If that No. 115 number looks familiar, it's because it is. That's exactly where Mickelson ranked the week of last month's PGA Championship, when he turned back the clock and delivered a magical performance to win at Kiawah.
Granted, not every World No. 115 is created equal. When he was ranked there, Mickelson had 44 PGA Tour victories and five major championships to his name. Bland … does not.
Speaking rationally, this is nothing more than a numerical coincidence. Speaking emotionally, it's a sign that Mr. Bland has glory in his future. The world-ranking algorithm simply never lies.
MORE U.S. OPEN 2021 STORIES FROM GOLF DIGEST: