On the tee
U.S. Open 2021 Tee Times: Starting times and pairings for the first and second round at Torrey Pines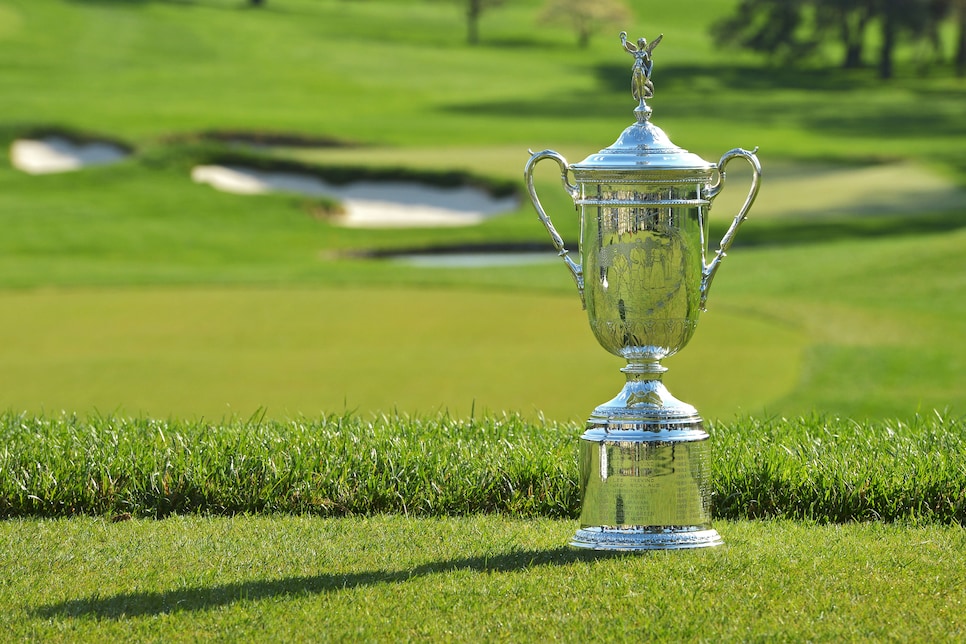 Since "the video" went viral, it's been what golf fans have anxiously wanted to know: When will Brooks Koepka and Bryson DeChambeau be paired together again in a tournament?
For those hoping the answer might be the 2021 U.S. Open at Torrey Pines—the rivals have combined to win the championship three of the last four years—well, don't hold your breath. With DeChambeau being the defending champion, tradition usually dictates that he'll be paired with the reigning winners of the U.S. Amateur (Tyler Strafaci) and the Open Championship (Shane Lowry).
That said, the USGA tends to make a habit of trying to get creative when it comes to early round tee times. Pairings of past winners of USGA events are frequent, but sometimes officials get even a little more esoteric. In 2013, before the ban on anchored putting, there was a pairing of three major winners who used long putters (Adam Scott, Keegan Bradley and Webb Simpson). Threesomes of long drivers seem to happen every year. College alums or international brethren find a way of being grouped together. And famously when the U.S. Open was previously held at Torrey Pines in 2008, the USGA went ahead and paired the No. 1, 2 and 3 players in the world—Tiger Woods, Phil Mickelson and Adam Scott.
So what's in store for this year at Torrey? Tee times have yet to be announced, so we're waiting to find out. Below is the field as of Wednesday, June 9. One spot remains open for a player to qualify at this week's PGA Tour event at Conagree (it has to be somebody who has already won a PGA Tour event since the scheduled 2020 U.S. Open and is looking for a second win, which exempts him into the championship through category 11). If no one qualifies, the first alternate gets in.
Players will be competing in threesomes off the first and 10th tees during the first and second rounds next Thursday and Friday. Check back here closer to the championship and we'll have them posted as soon as they go live.
Christiaan Bezuidenhout (15)
Bryson DeChambeau (1, 2, 10, 11, 15)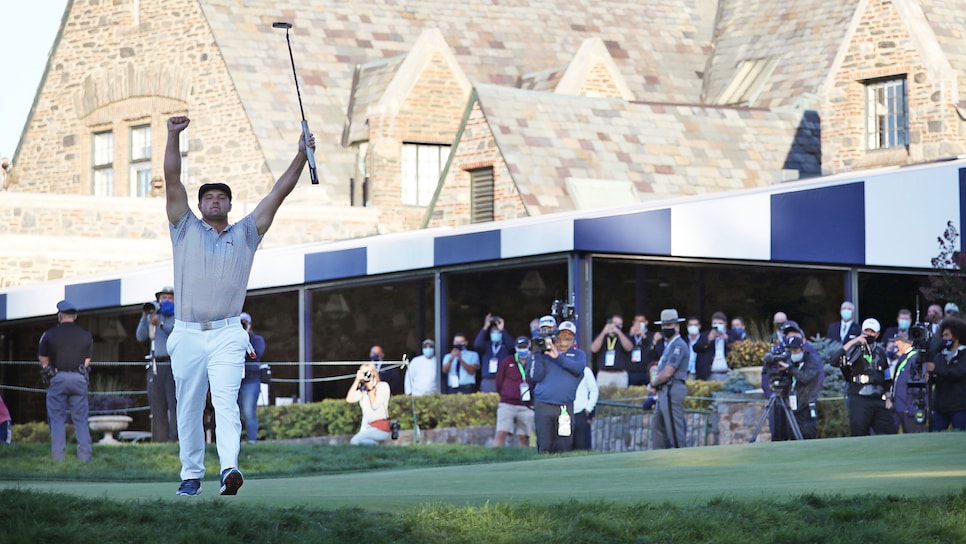 Bryson DeChambeau celebrates on the 18th green after winning the 2020 U.S. Open at Winged Foot.
Jamie Squire
Harris English (2, 10, 15)
Tyrrell Hatton (9, 10, 15)
Dustin Johnson (1, 2, 5, 10, 11, 15)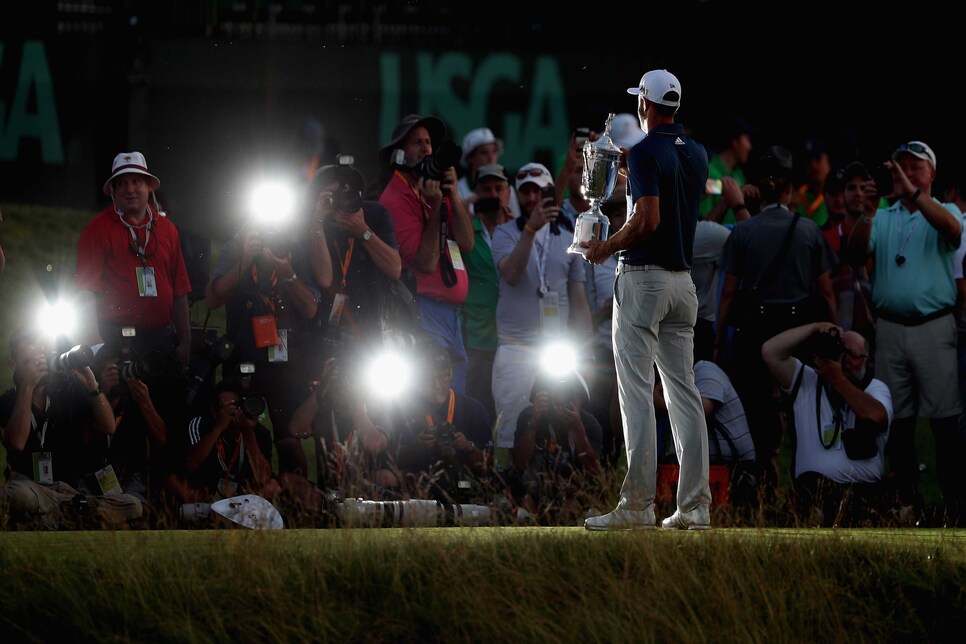 Dustin Johnson holds the U.S. Open trophy for photographers after his victory at Oakmont in 2016.
Getty Images
Hideki Matsuyama (5, 10, 15)
Rory McIlroy (1, 2, 8, 10, 15)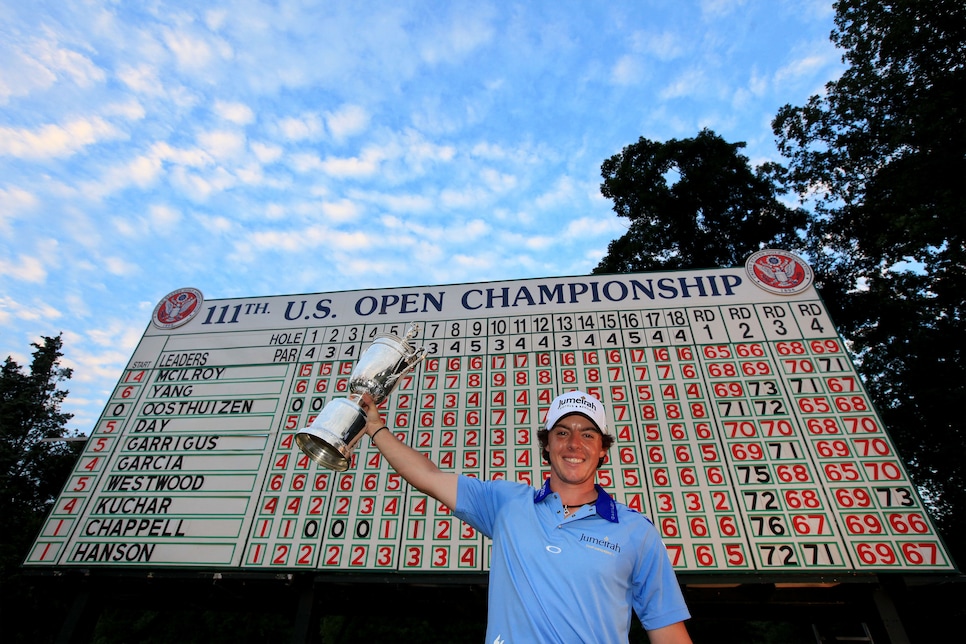 Rory McIlroy holds the U.S. Open trophy after breaking the tournament scoring record in 2011 at Congressional.
David Cannon/Getty Images
Phil Mickelson (6, 15, 18)
Collin Morikawa (6, 10, 11, 15)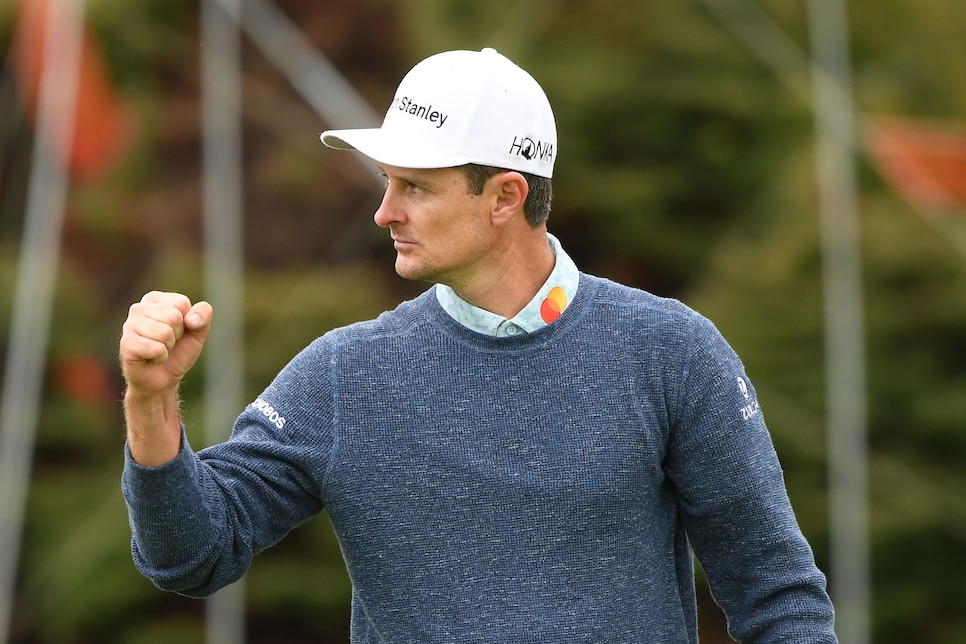 Justin Rose is looking for a second major to go with his U.S. Open victory in 2013 at Merion.
Harry How/Getty Images
Xander Schauffele (2, 10, 15)
Scottie Scheffler (10, 15)
Webb Simpson (1, 2, 10, 15)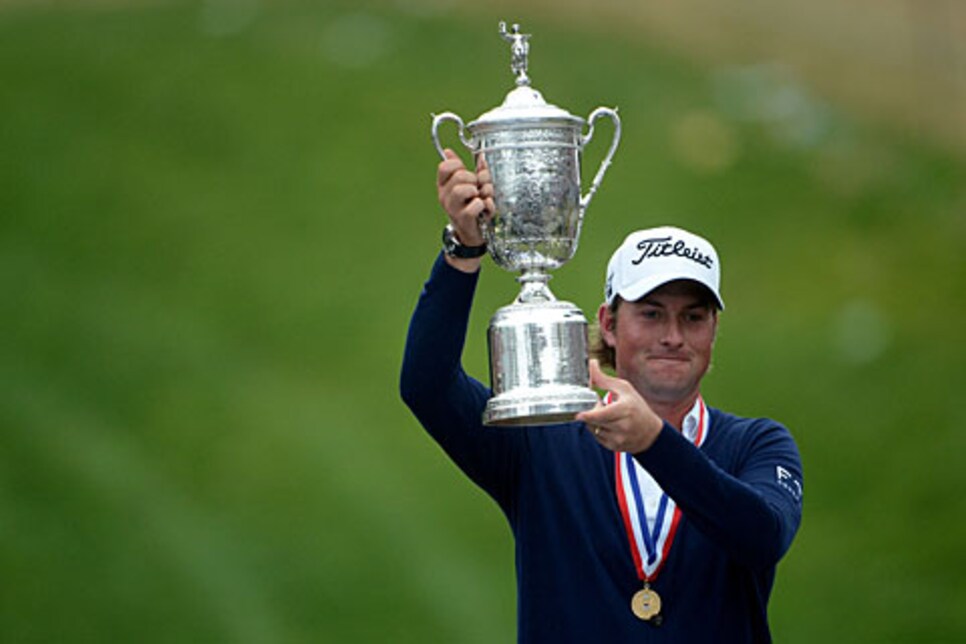 Webb Simpson walked off with his lone career major at the 2012 U.S. Open at The Olympic Club.
Stuart Franklin
Justin Thomas (2, 6, 8, 10, 11, 15)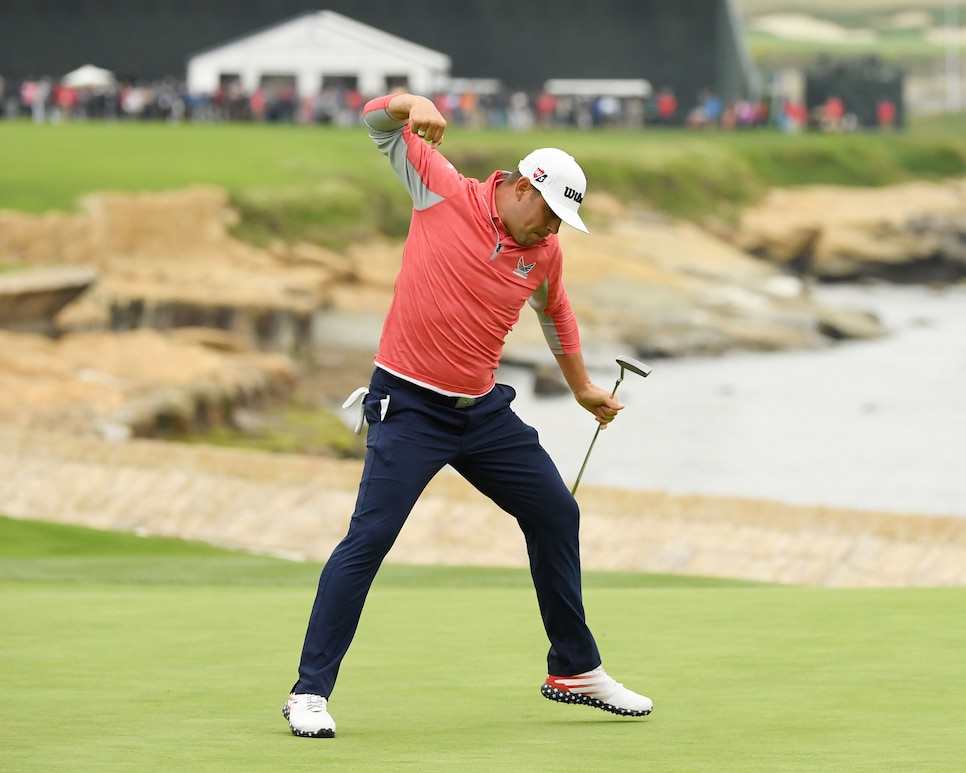 Gary Woodland couldn't hold back his emotions after winning the 2019 U.S. Open at Pebble Beach.
Ross Kinnaird/Getty Images
1: Winners of the U.S. Open the last 10 years (2011-20)
2: Top 10 and ties from the 2020 U.S. Open
3: Winner of the 2020 U.S. Amateur
4: Runner-up in the 2020 U.S. Amateur (must be an amateur)
5: Winners of the Masters from 2017-21
6: Winners of the PGA Championship from 2016-21
7: Winners of the Open Championship from 2016-19
8: Winners of the Players Championship in 2019 and 2021
9: Winner of the 2020 BMW PGA Championship
10: Players who qualified for the 2020 Tour Championship
11: Winners of multiple full-point PGA Tour events from the originally scheduled 2020 U.S. Open to the 2021 U.S. Open
12: Top 10 aggregate point earners not otherwise exempt from three-event U.S. Open European Qualifying Series (Betfred British Masters, Made in Himmerland, Porsche European Open)
13: Winner of the 2020 British Amateur (must be an amateur)
14: Winner of the 2020 Mark H. McCormack Medal for being the No. 1 player in the World Amateur Golf Ranking (must be an amateur)
15: Top 60 on the Official World Golf Ranking as of May 24, 2021
16: Top 60 on the Official World Golf Ranking as of June 7, 2021
17: Leading player from 2020 Asian Tour Order of Merit, 2020 ISPS Handa PGA Tour of Australasia Order of Merit and 2021 Sunshine Tour Order of Merit
18: Special Exemption as selected by the USGA
Q: Advanced through Final Qualifying