News
U.S. Open 2020: This has to be the most mind-boggling stat from Bryson DeChambeau's runaway win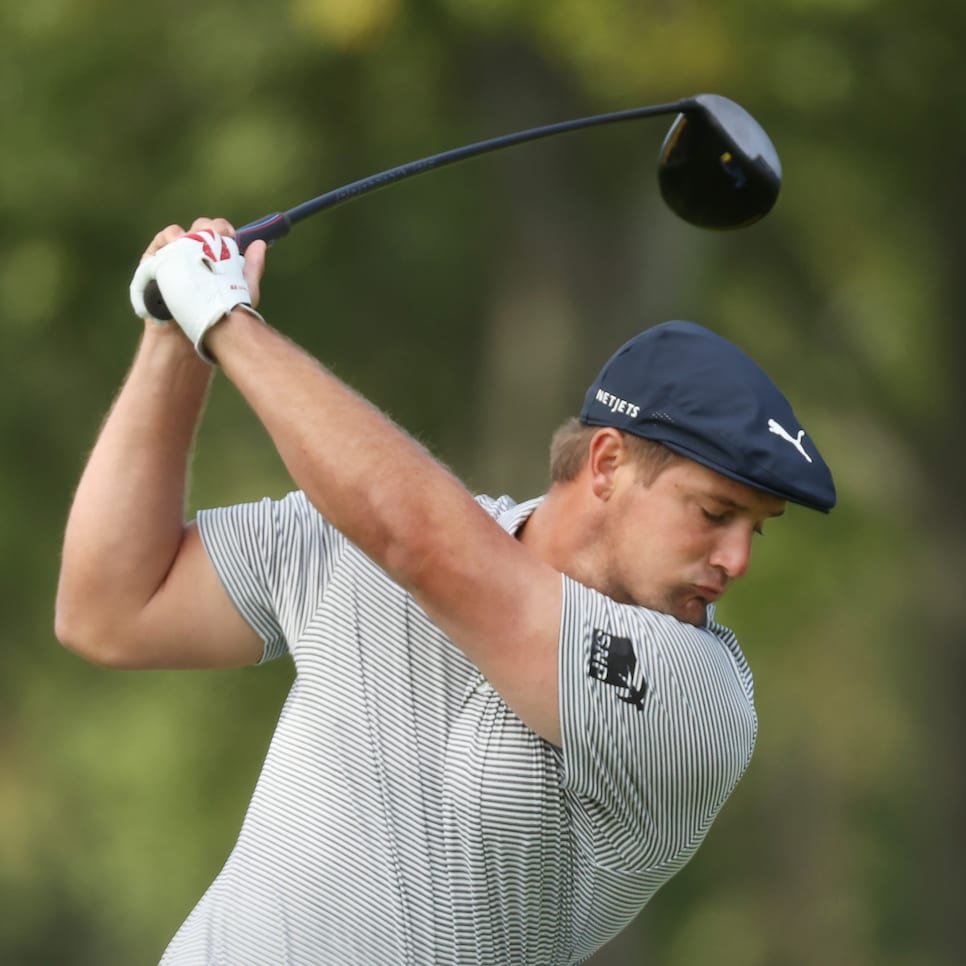 Bryson DeChambeau hits his shot on the fourth tee during the final round of the U.S. Open.
Gregory Shamus
It's safe to say that Bryson DeChambeau will most appreciate his U.S. Open victory through the prism of numbers. And there are plenty that should put a smile on the big man's face. A final-round 67 at Winged Foot, the lowest shot by a winner of any of the U.S. Opens played on the West Course and the only sub-par round shot all Sunday. A six-stroke victory, the largest margin since Martin Kaymer's seven at Pinehurst in 2014. A driving-distance average of 325.6 yards, the longest by a Open winner (although only the seventh longest in the field this week).
But the number that might be the most amazing is the one that also might be the most controversial. For the week, DeChambeau hit a total of 23 out of 56 fairways for a mere 41.1 percent success rate. If you think it's outrageous for a U.S. Open champion to be that wild off the tee, you're not wrong, at least according to the stats.
Consider this: Since 1981, no U.S. Open winner had hit fewer than 27 fairways, according to Golf Channel. Here's a listing of the champs with the fewest fairways hit in the last 40 years.
Angel Cabrera, 2007, Oakmont, 27 (ranked 48th for the week in accuracy)
Tiger Woods, 2008, Torrey Pines, 30 (ranked 56th)
Webb Simpson, 2012, Olympic Club, 31 (ranked 13th)
Scott Simpson, 1987, Olympic Club, 31 (ranked 42nd)
Interestingly, while DeChambeau hit the fewest fairways compared to the four others, he ranked T-26 for the field on the week, which is the second to Webb Simpson. Also, despite hitting so few fairways, DeChambeau did hit 64 percent of his greens in regulation, which tied for fifth in the field.
In the final round, DeChambeau hit six of 14 fairways, and yet he was the only player, as previously mentioned, in red figures on the day. His 67 compared to an overall scoring average of 74.9. Stats guru Justin Ray with The 15th Club helped put the round in context.