News
U.S. Open 2020: Technically this isn't an 'Open,' but there are lots of long-shot dreamers competing at Winged Foot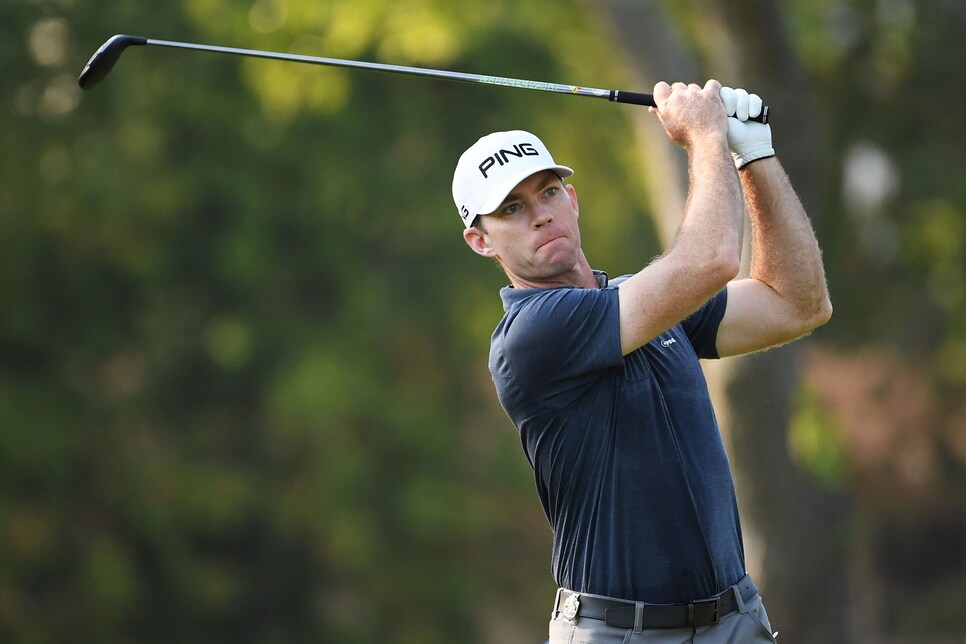 Marty Jertson, an club designer at Ping, is playing in his first U.S. Open this week.
Ross Kinnaird
MAMARONECK, N.Y. — If you're a stickler for semantics then sure, this is not a "true" U.S. Open. Because it's not really Open. In non-COVID times—so, every year before this one—roughly half the competitors were qualifiers who played their way into the championship. Sure, many of these qualifiers wind up being multi-millionaire tour pros who weren't exempt into the major, but there were always at least a handful of virtually unknowns who worked their way into the field. Any pro or amateur with a handicap index of 1.4 or below, $200 to spare and a couple free Mondays can enter a local qualifier and chase the dream. And, typically, close to 10,000 people give it a go.
Except this year. When postponing the championship from June to September, the USGA also determined holding 100-plus local and then 12 sectional qualifiers around the country—as well as sectional sites in Canada, England and Japan—was simply not feasible during the pandemic. Instead, there would be a one-time criteria created for the 2020 Open, one that aimed to add exemption categories that as best as possible, replicated the varied group of golfers who normally make up a U.S. Open.
The USGA's championships team couldn't simply go down the Official World Golf Ranking to flesh this field out, and they didn't. Exemptions were given to the top amateurs in the world, the top club pros, and Korn Ferry Tour players, and European Tour players, and a Sunshine Tour player, and an Asian Tour player, and an Australasia Tour player.
Agree or not with this logic, it has indisputably produced the most delightfully diverse field of any golf tournament this year.
A number of tantalizing prospects without PGA Tour cards are getting a chance to compete against the world's best this week. Rasmus Hojgaard is one of them, as he's playing in the United States for the first time as a professional. The 19-year-old from Denmark just won his second European Tour event and has been a consistent force since the restart, posting a runner-up, a third- and a sixth-place finish in addition to that victory. American golf fans will get their first opportunity to watch a player likely to be on Ryder Cup teams in the not-so-distant future.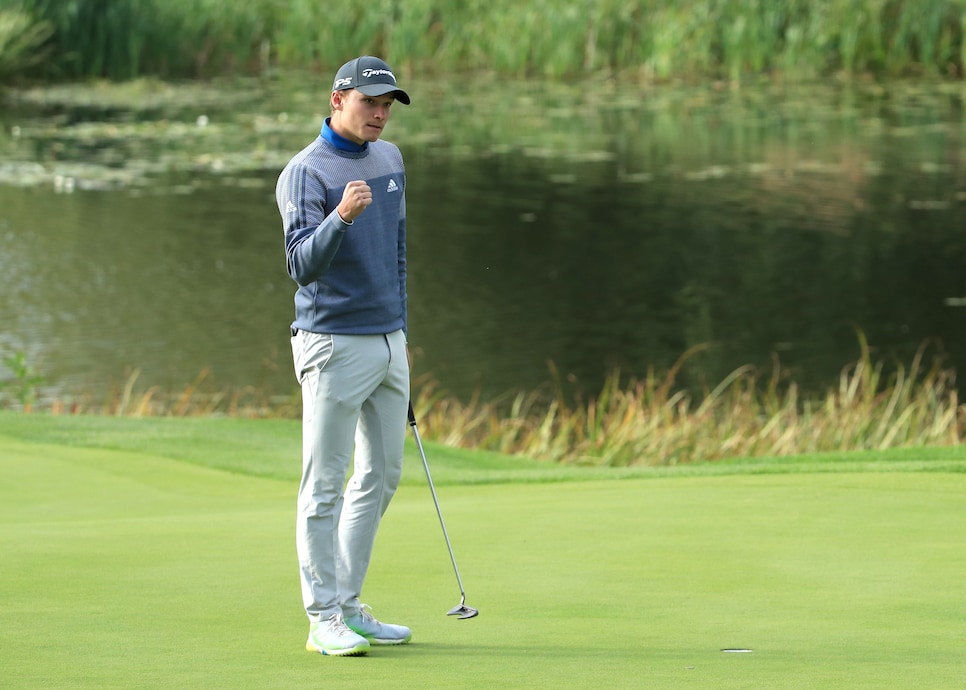 Denmark's Rasmus Hojgaard, 19, is a two-time European Tour winner playing for the first time as a pro in the U.S.
Andrew Redington
Will Zalatoris is another up-and-comer with a tee time this week and the potential to use Winged Foot to make a national name for himself. The 24-year-old Wake Forest grad has been the best player on the Korn Ferry Tour in recent months. In his last 11 starts, Zalatoris has eight finishes of T-6 or better, including a victory. He has not finished outside the top 20 in any of those 11 and comes in off a closing 64 at the Evans Scholar Invitational, where he finished tied for second. The second-best player on the Korn Ferry Tour this year, Davis Riley, has won twice and would receive the rare Battlefield Promotion to the PGA Tour should he win a third before the end of the 2020-'21 season. He, too, is in the field.
The top seven golfers on the World Amatuer Golf Ranking from Aug. 19 were invited, which explains all those college logos on the driving range. The World No. 1, however, is from Japan and does not play college golf. Takumi Kanaya is competing in his first major since winning a pro event on the Japanese Tour and taking third in the Australian Open last December. World No. 2 Ricky Castillo is jumping into the deep end—the U.S. Open will mark the first pro tournament for the 19-year-old sophomore at Florida, where he was national freshman of the year in his COVID-shortened first season in Gainesville.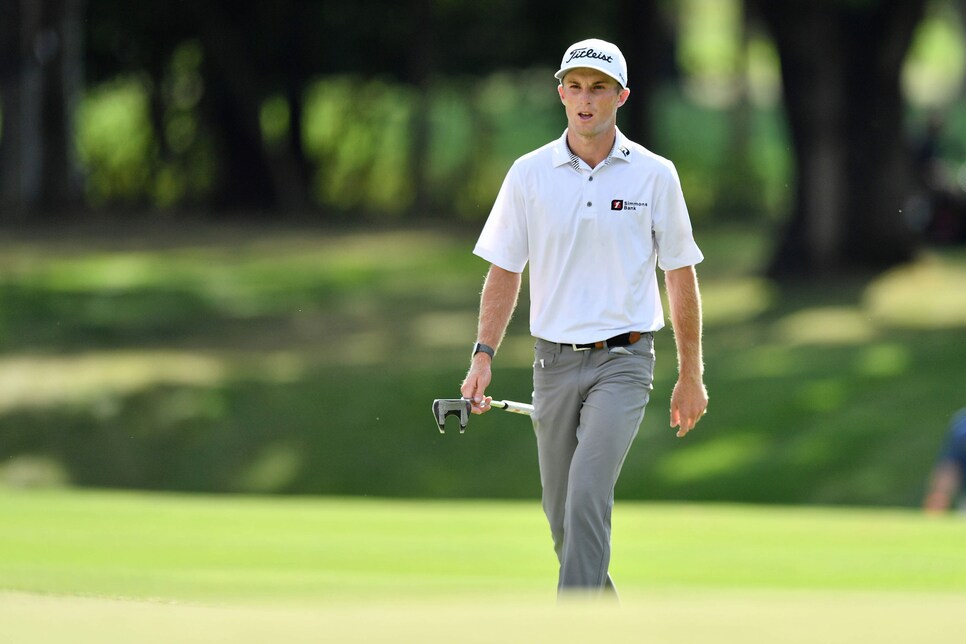 Will Zalatoris is the hottest player out on the Korn Ferry Tour and hopes to keep that solid playing going at Winged Foot.
Jamie Sabau
Three club pros were offered spots as well. They'd be up against it in normal times, taking on full-time tour pros and college kids to try to qualify, but the USGA handed out invites to the top three players on the 2019 PGA Professional of the Year standings: Ryan Vermeer, Marty Jertson and Danny Balin. Jertson, 40, will be making his first U.S. Open start and is one of the more impressive characters in world golf—an engineer, he's the director of product development for Ping and is listed on more than 125 patents. No official word on this, but he may be the only player in a major to use a driver he literally designed.
Ryo Ishikawa's back for his first U.S. Open since 2015. You remember him, of course—once a can't-miss kid discussed in the same breaths as Rory McIlroy, he's now 28 and playing quite well back home in Japan. There's also J.C. Ritchie from the Sunshine Tour, and Scott Hend from the Asian Tour, and Ryan Fox from the Australasia Tour.
Now, there's a good chance that none of the aforementioned players are able to hang with Dustin Johnson or Rory McIlroy or Jon Rahm on this exacting golf course, which will swat away pretenders like pestering gnats. But there's also a chance that one of them will. And that is the beauty of the U.S. Open. Even this U.S. Open.