U.S. Open 2020: Harris English got off to the worst final-round start you could imagine
Harris English got off to a rough start in the final round of the U.S. Open on Sunday.
Tied for fourth and just five strokes off the lead as he teed off at Winged Foot, English pulled his drive into the left rough on the difficult par 4.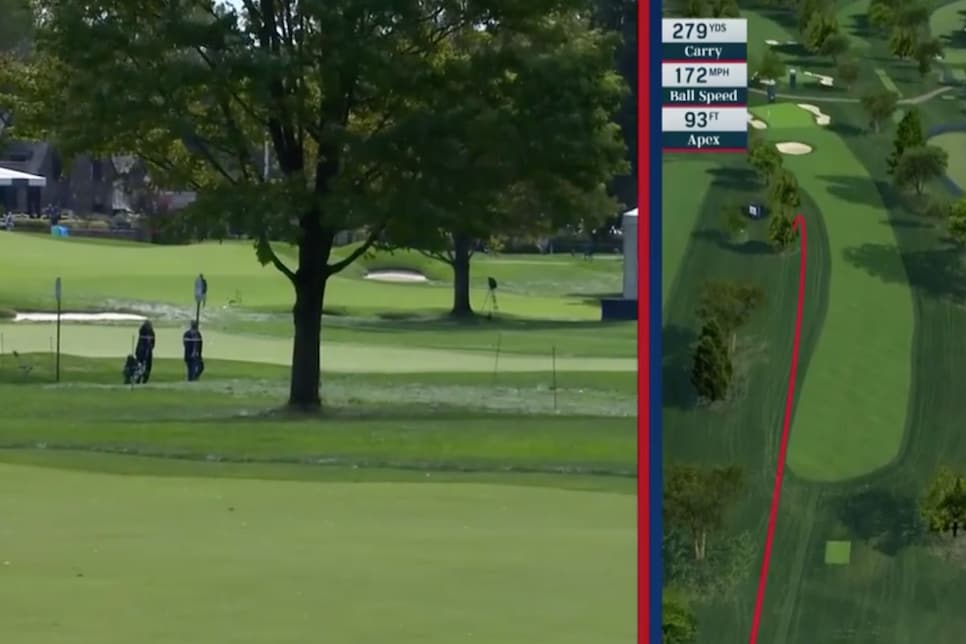 Here's where Harris English's opening drive wound up, yet no one could find it.
Normally, finding the ball wouldn't be much of a problem with marshals and a gallery lining the hole. But alas, these aren't normal times. There, of course, aren't any fans in attendance this week and the marshals on hand weren't able to locate the errant shot, either.
You are using an unsupported version of Internet Explorer. Please upgrade to Internet Explorer 11 or use a different web browser.
Three minutes later—the time allotted to search for a lost ball—time was up with no success. English headed back to the tee to reload.
"Just a nightmare start," Paul Azinger said on NBC."What a bad, bad break at the first."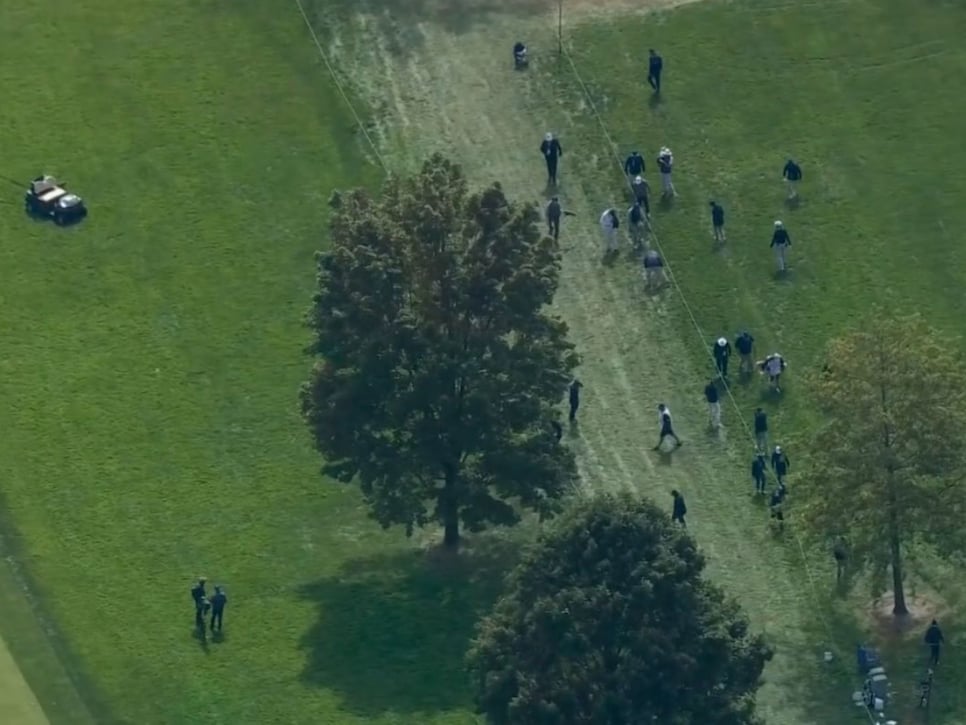 The search for English's drive was to no avail.
Indeed. Earlier in the week when asked about the possibility of a lost ball with the absence of spectators, the USGA laid out its plan for such an occurrence.
"We have got a good game plan," said John Bodenhamer, USGA Senior Managing Director. "It's not entirely different from what we normally would do for a U.S. Open with volunteers, and we call them stationary marshals or ball spotters, that will be strategically positioned at certain parts of the course.
"We have done research in the practice rounds leading up as to where balls are going. We have actually charted that. We know where the more difficult areas of some of the rough grass is. So we're positioning people that way. We have got about a dozen or more bodies on every single long hole. We have got somebody signaling from the tee into the fairway, and we have got people up on the hole.
"We feel great about the opportunity we have given to find golf balls this year, and we're going to do a great job of it."
Of course, English wasn't the only one to struggle on the 452-yard opener, which is playing as the third most-difficult hole on the property.
Rory McIlroy, playing in the group in front of English, barely reached the green with his approach and faced with an 84-foot putt then failed to get his ball over the ridge near the hole and it rolled nearly back to his feet, leaving him a 63-footer for his next. He rolled his next putt to just inside 4 feet but missed from there and made double bogey.
McIlroy's playing partner Zach Johnson also got done in by the diabolical green with his third shot landing near the flag only to catch the slope and roll all the way back to the front of the putting surface. He two-putted from there for bogey.
English, meanwhile, drove into the right rough after heading back to the tee, knocked his next one into a greenside bunker and got up and down for double-bogey 6.
"I can't imagine starting the final round of the U.S. Open and not being able to find my ball," Azinger said. "I feel bad for him."
If English was rattled by the start it didn't show. One hole later he jarred his bunker shot for a birdie on the par-3 second.