News
U.S. Open 2020: Six rules that could easily come into play this weekend
Just a prediction, but some of the Rules of Golf will be part of the script for the third and final rounds.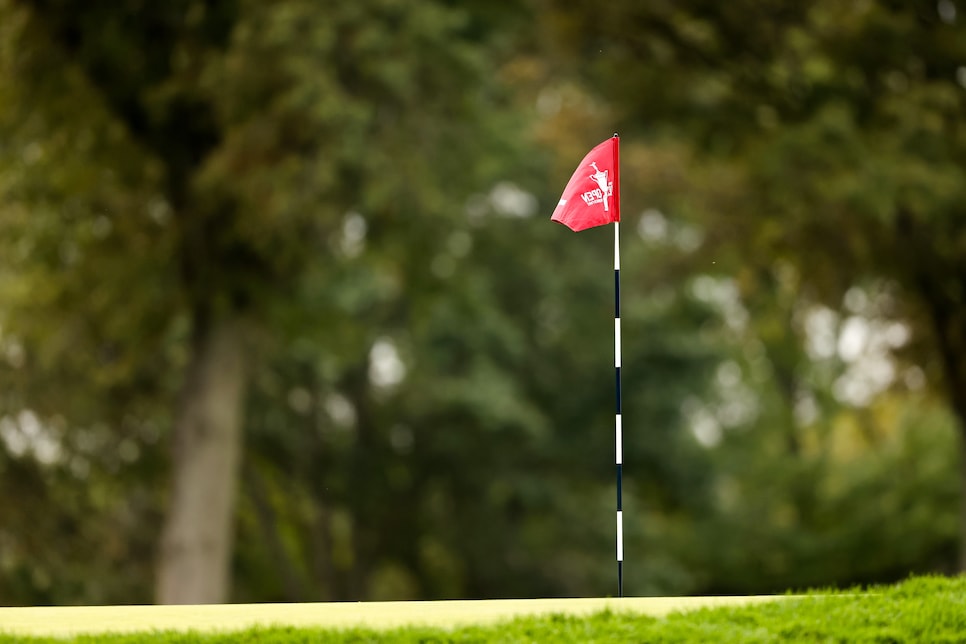 Cool-and-breezy air. Fast-and-firm greens. Tall-and-thick grass. Can you see where this U.S. Open is headed? If Friday's second round was any indication of how Winged Foot Golf Club's West Course might play over the weekend, when the field's scoring average increased by 2.62 strokes over Round 1, then the weekend might be carnage—and not just in terms of difficulty.
This is a course where an addressed ball could easily start moving again. Or one that's perched in the rough could suddenly sink down into an abyss of bentgrass. Or one that leaves the fairway could vanish before a spotter can plunk down one of those little red flags. Just a prediction, but some of the Rules of Golf will be part of the script for the third and final rounds.
Here's a guide to the ones we're betting on:
1. Lost ball. A couple of years ago, the USGA and the Royal and Ancient Golf Club of St. Andrews (R&A) decided to reduce the time a player can search for a lost ball from five minutes to three. And that clock starts when either the player or his caddie begins the search. One more thing to remember: If a player puts another ball in play and then finds his original ball within the three-minute search time, the original ball still must be abandoned. When a ball is lost, the player receives a penalty stroke and must play a new ball from his previous position.
2. Ball at rest moves. Rules makers spent a great deal of time in 2017 revising this rule to make it much more equitable. What you need to know is if a player addresses a ball and it moves as a result of nature (wind, water, earthquakes, etc.), there is no penalty and the ball must be played from its new position. The only exception is if the player already had marked and replaced his ball on a green. Then it has to be moved back to the spot where it was marked. A player would receive a penalty (one stroke and the ball must be replaced) if it's known or virtually certain that he or his caddie caused the ball to move. An example that could happen this weekend is if a player soled his club in the rough and that caused the ball to sink farther down into the grass.
3. Ball moves while searching for it. If a player or his caddie were combing through the tall grass and accidentally moved their ball, there is no penalty, and the ball should be replaced as close as possible to where it came to rest. Same holds true if a spotter were to accidentally move the ball.
4. Playing a wrong ball. In the high grass at Winged Foot, it's possible that a golfer might not be able to identify his ball and accidentally take a hack at someone else's. The penalty for doing so is two strokes and the player must then find his ball and continue the hole with it. Any subsequent strokes made with the wrong ball do not count. However, if the player starts another hole with the wrong ball before realizing the mistake, he would be disqualified.
5. Playing from a penalty area. There are opportunities at Winged Foot to play shots within areas marked as penalty areas (think water hazards). As of 2018, you're now allowed to remove loose impediments and ground your club when hitting shots out of these areas. The only way a player would receive a penalty for doing either is if the act of removing the impediment helped build a stance or improved his line of play, or grounding his club improved the condition for the stroke. Think of a player grounding and re-ground his club behind the ball with the intent of tamping down reeds to make it easier to execute the shot. If someone did that, it's a two-stroke penalty.
6. Repairing damage on the green. Late in the day, hours and hours of traffic on Winged Foot's tightly mown greens will likely start to affect how the ball rolls. In 2018, rules makers decided that golfers can repair all types of damage done to a green, including fixing spike marks, without penalty.