Year In Review
These were our most popular stories in 2022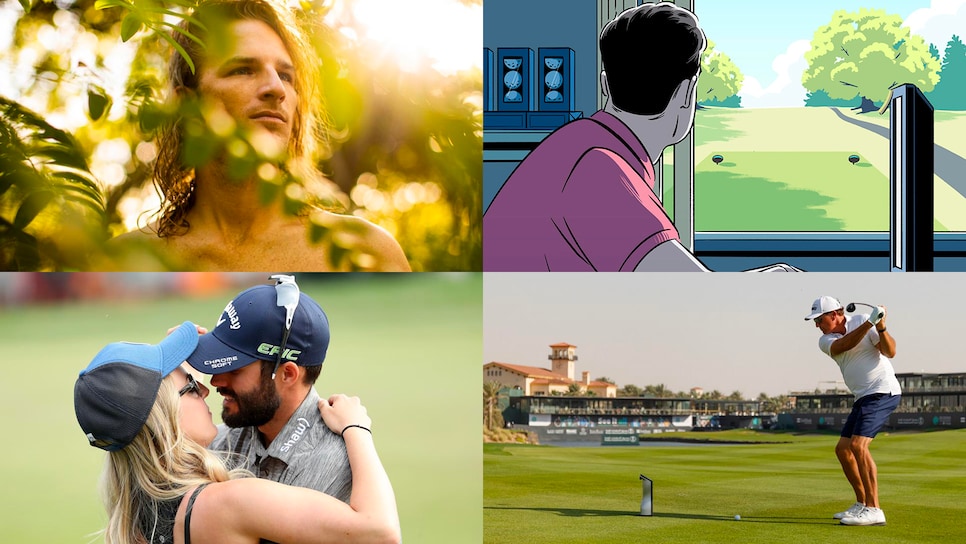 Every year when we sit down to compile the most popular GolfDigest.com stories of the year, we are left to determine how we want to define "popular." Page views, unique visitors, time spent—a story's resonance can be measured a bunch of different ways. In a number of instances in 2022, the impact was obvious. Dan Rapaport's visit with Morgan Hoffmann on his path to recovery in Costa Rica, Shane Ryan's examination of the difficult existence for many club professionals; John Huggan's interview with Phil Mickelson that in many ways initiated the golfer's exodus from the PGA Tour—those were all stories that reverberated from the start and are still cited months after their publication.
But plenty of other stories struck chords with readers, for reasons that ranged from serious to decidedly trivial, leading us to factor in an assortment of metrics to identify the stories that left a mark in 2022. If we can agree this was a decidedly weird year for golf, it was still a rich one for those of us on the lookout for interesting stories.
Below are some of the highlights:
The most widely read story of 2022 was this Alex Myers tale about tour pro Adam Hadwin and wife Jessica. It's your classic golf parable: Golfer meets woman on a dating app, they fall in love and get married, then share elements of their marriage on social media, including here, where the golfer criticizes the wife's outfit and she takes to Twitter to let the world know about it. I'm pretty sure we did a similar story about Ben Hogan in the 1950s.
It's an overstatement to say this story led to the dissolution of professional golf as we know it. But only by a little. Remember when Huggan spoke with Mickelson in Saudi Arabia early February, LIV Golf was still only an abstract concept, and Mickelson's interest in joining an upstart circuit was just a rumor. But Huggan's interview with Mickelson, in which the golfer laid bare his grievances with the PGA Tour's business model, was the first public blow in an ultimately ugly divorce between the golfer and the tour. It also instantly heightened the tensions between the two warring factions.
For those of us who have, ahem, lost our cool on the golf course on occasion, it's helpful to know someone, somewhere is behaving worse. And that they did it during a club championship. And someone caught it all on video. For a relatively mild-mannered guy, our writer Myers has proven himself particularly adept at uncovering golfers at their worst on the course, as this story proves.
Last year around this time, Rapaport pitched the idea of visiting with Hoffmann, the one-time can't-miss amateur standout who left professional golf behind and moved to Costa Rica after being diagnosed with muscular dystrophy. One editor in particular—OK, it was me—expressed reservations that Hoffmann's story would be too bleak. But the writer insisted it was a worthwhile story, and sure enough, Rapaport returned with a powerful tale about a golfer's inspiring persistence in the face of a devastating disease.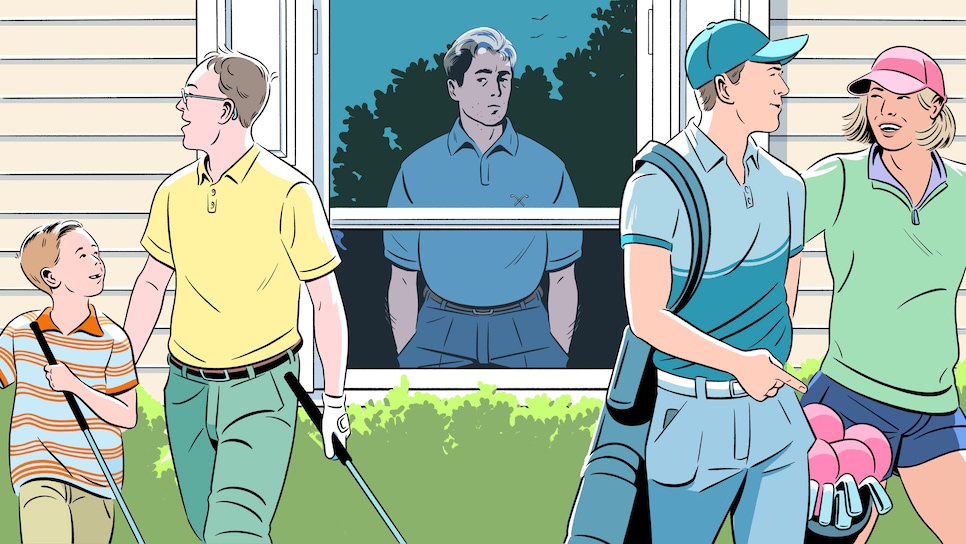 Speaking of using different metrics to gauge a story's reach, no story in 2022 triggered more emails and texts from people inside the golf industry than this Shane Ryan story about the harsh new reality for club professionals. Whereas many golfers might envy club pros for getting to go to work every day at a golf course, Ryan instead depicts an overworked, underpaid workforce who never get to leave the golf course. The same people who were drawn to the job because of their love for golf have come to resent the game because they rarely get to play while everyone around them is seemingly playing more than ever. Credit to Ryan for not only pitching the story, but executing it so well the right people are getting the message that something needs to change.
Lest you forget, Golf Digest's primary mission is to help people enjoy playing golf. And sometimes, enjoying golf means not losing your mind when you've hit a perfectly good drive into a pile of leaves. Credit to Drew Powell for clarifying the status of the "leaf rule." Bottom line is while it's still not an official rule, it can be a local rule adapted by golf committees.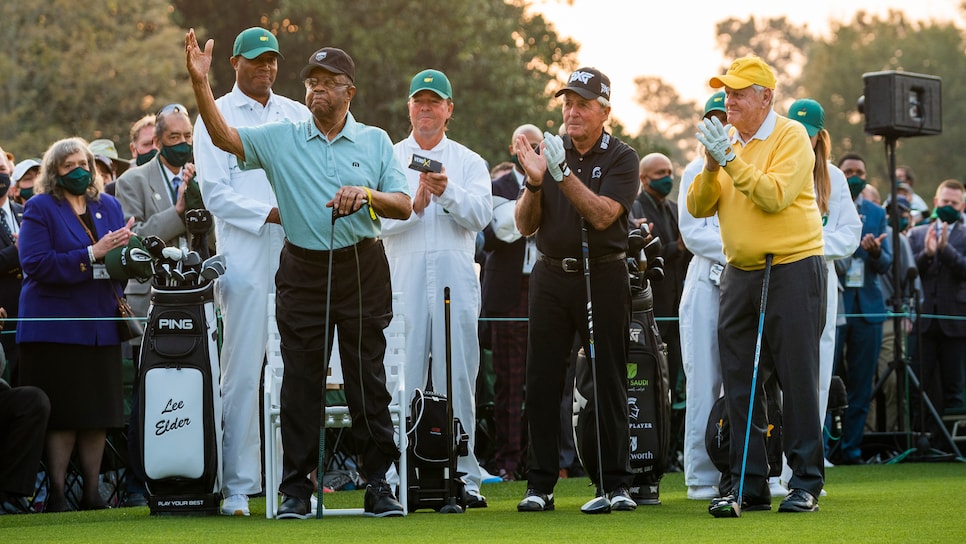 If this has been a particularly controversial year in golf, it's worth remembering what controversy looked like before the PGA Tour and LIV Golf rift. For instance, think back to the 2021 Masters, when Wayne Player, son of Hall of Famer Gary Player, made the curious decision to hold-up a sleeve of OnCore golf balls in the background of a ceremony paying tribute to the pioneering Lee Elder. Don't quite understand? No one else did, either. Wayne ended up being banned from the Masters as a result, but the following spring, he opened up to our Joel Beall about his thinking behind the bizarre incident, as well as its aftermath.