Tour Life
Another PGA Tour pro is deep in the doghouse after commenting on his wife's outfit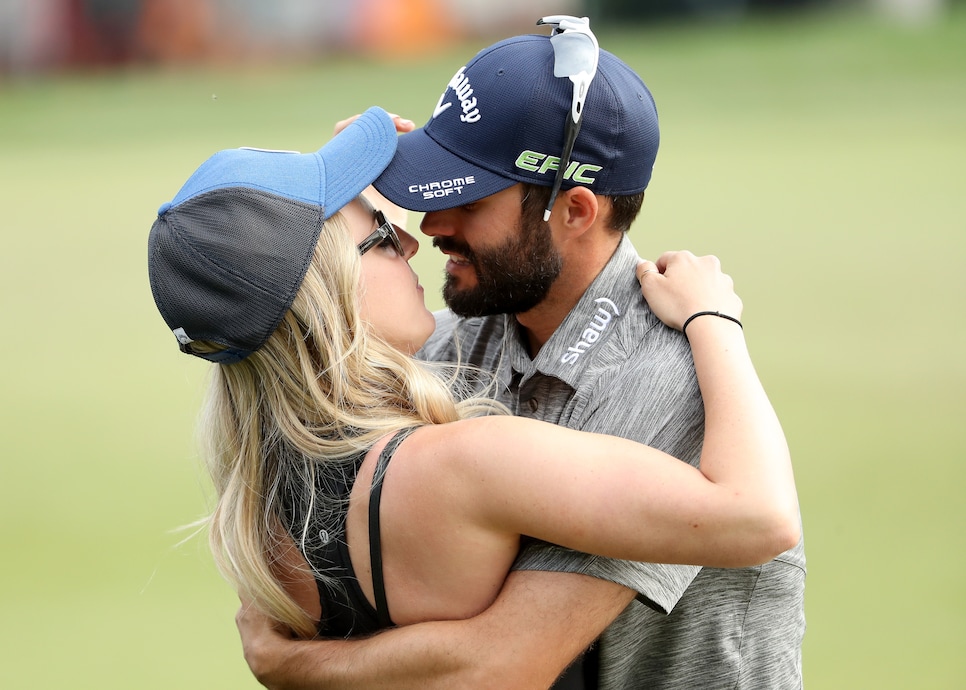 See that photo above? That adorable one of Adam Hadwin and his wife, Jessica? That was taken after Adam won his lone PGA Tour title at the 2017 Valspar Championship, and, well, let's just say the vibes between golf's favorite Tinder couple aren't quite as good this week.
You see, apparently, Adam committed a cardinal sin for a husband/boyfriend. Make that the cardinal sin. And now he's been banished to the doghouse. For a lengthy sentence. Here's how Jessica explained the situation:
Oof. Pray for Adam, indeed. This is a man who gets up and down for a living, but getting out of this jam would be the greatest save of his life. And, by the way, the Hadwins have a dog so he might actually be sleeping in a doghouse right now.
Turns out, Hadwin had a little help at the store after his gaffe, but Jessica crushed those guys as well:
Yeah, better to stay out of that one, especially if you're working on commission. Anyway, what's up with PGA Tour pros named Adam doing dumb stuff regarding their significant others?! Earlier this year, Adam Schenk found himself in a similar position when he roasted his wife's outfit. ON TWITTER!
On the bright side for Adam Hadwin, Adam Schenk is still married. So there's hope.