The Loop
This PGA Tour winner met his wife on Tinder during a tournament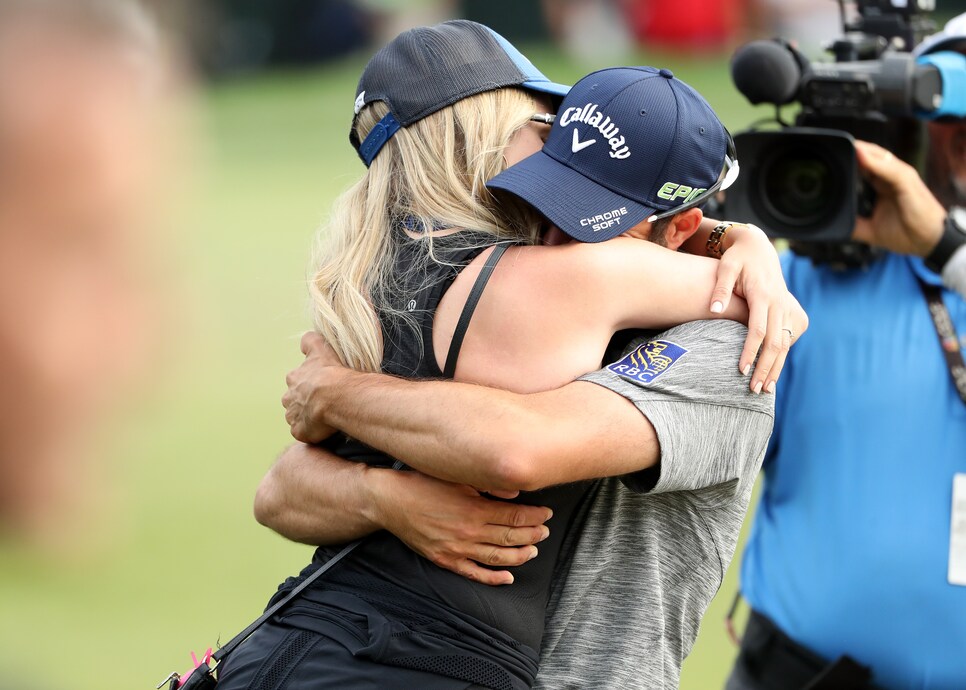 It's no secret many pro athletes use Tinder. Earlier this year, ESPN's Tom Haberstroh penned an in-depth piece on how the dating app has affected the NBA. But it's also used by PGA Tour pros on the road, and despite the app's reputation for casual hook-ups, it's led to at least one longterm relationship.
"Jess and I have always said that we met in Wichita when I was playing an event, and we kind of just left it at that," Hadwin says near the 2:30 mark of the video. "Then we had to bring up how, and of course you bring it up now but, it is the truth. We were Tinder-matched in Wichita there, and we went out once when I was there that week, had dinner."
Hadwin and Jessica tied the knot on March 24 of this year, just two weeks after he picked up his first PGA Tour win at the Valspar Championship. The victory earned him a spot in the Masters for the first time, but it also put their honeymoon planned for that week in April on hold. Just another chapter in a great, albeit unlikely tale of modern romance.
"It's been almost three years now since we met, and I don't think we've gone a day without talking," Hadwin said. Awwww.
If you put the pieces together (three years ago plus Wichita), you can figure out that Hadwin met Jess during the Web.com Tour's 2014 Air Capital Classic. Hadwin missed the cut that week, but he walked away with something no paycheck could replace. And he has a message for all the single dudes swiping left and right on their phones.
"There is hope for all you guys out there," Hadwin said. "You've got to be looking for the right things, though."