Viral Videos
PGA Tour rookie crushes driver at baseball game for most powerful first pitch of 2022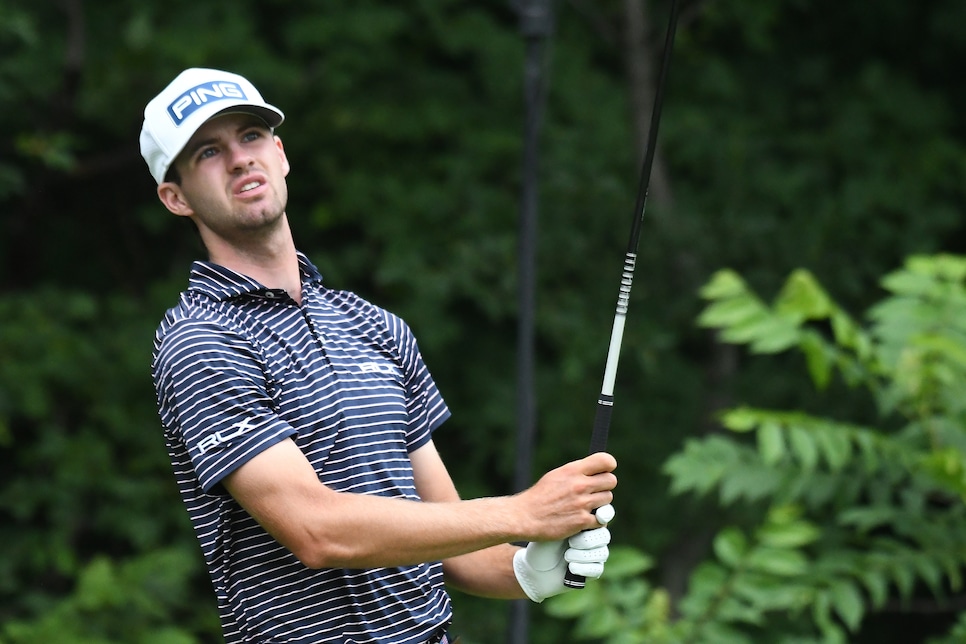 You can say this much for professional golfers throwing out first pitches at baseball games in recent years: They make it interesting.
John Daly purposely threw one over the backstop at a St. Louis Cardinals game last year and Scottie Scheffler made a much more accurate toss before a Texas Rangers game while wearing the green jacket in May. And now a PGA Tour rookie seems to have taken a cue from . . . Holly Sonders? Well, kind of.
The former Golf Channel host once performed a different kind of pitch from the mound at a Tampa Bay Rays game. You know, before she turned into a Page Six staple.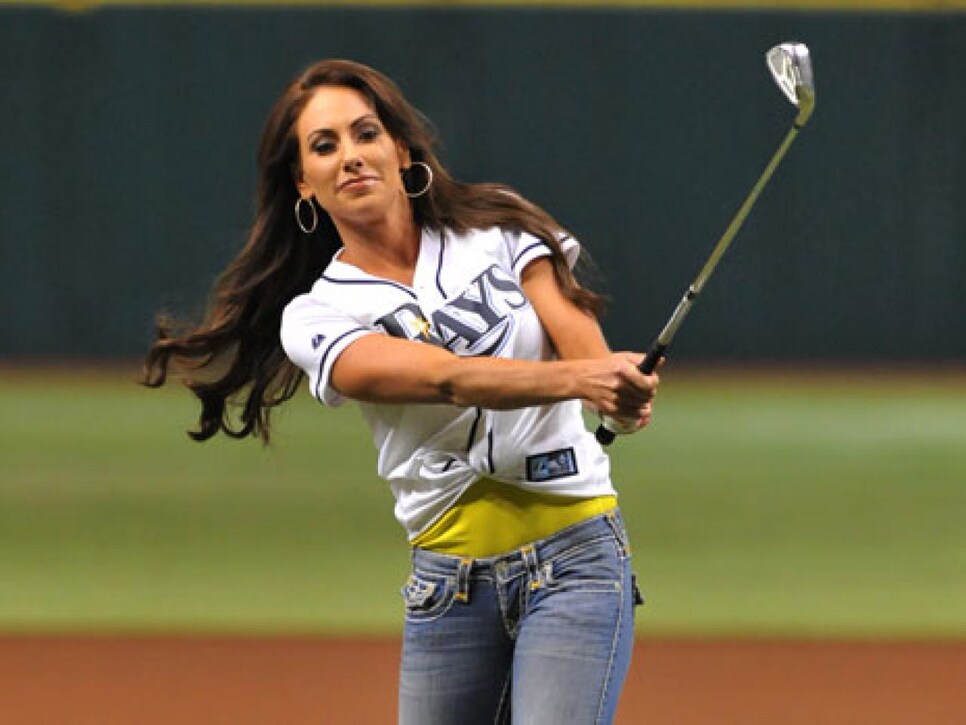 Ah, simpler times. Anyway, Alex Smalley also brought his clubs to a Burlington Sock Puppets game on Wednesday night. Only he pulled out a driver from home plate and absolutely crushed one. Check it out:
Well played, Alex. Although, we're assuming there are no fans—or cars parked—over the outfield fence.
Smalley, who lives in nearby Greensboro and graduated from Duke in 2019, has strong ties with the colorful minor league squad:
Well, make that collegiate summer baseball league squad. Formerly part of the Kansas City Royals farm system, the team was reorganized with the minor league contraction that happened ahead of the 2021 season due to COVID.
Regardless, Smalley helped spark the home team's 9-4 win over the Kingsport Axmen (man, these teams have great names). But we're pretty sure no one hit a ball as far as the golfer.