Viral Video
John Daly's attempt to fire first pitch into stands went as well as you'd expect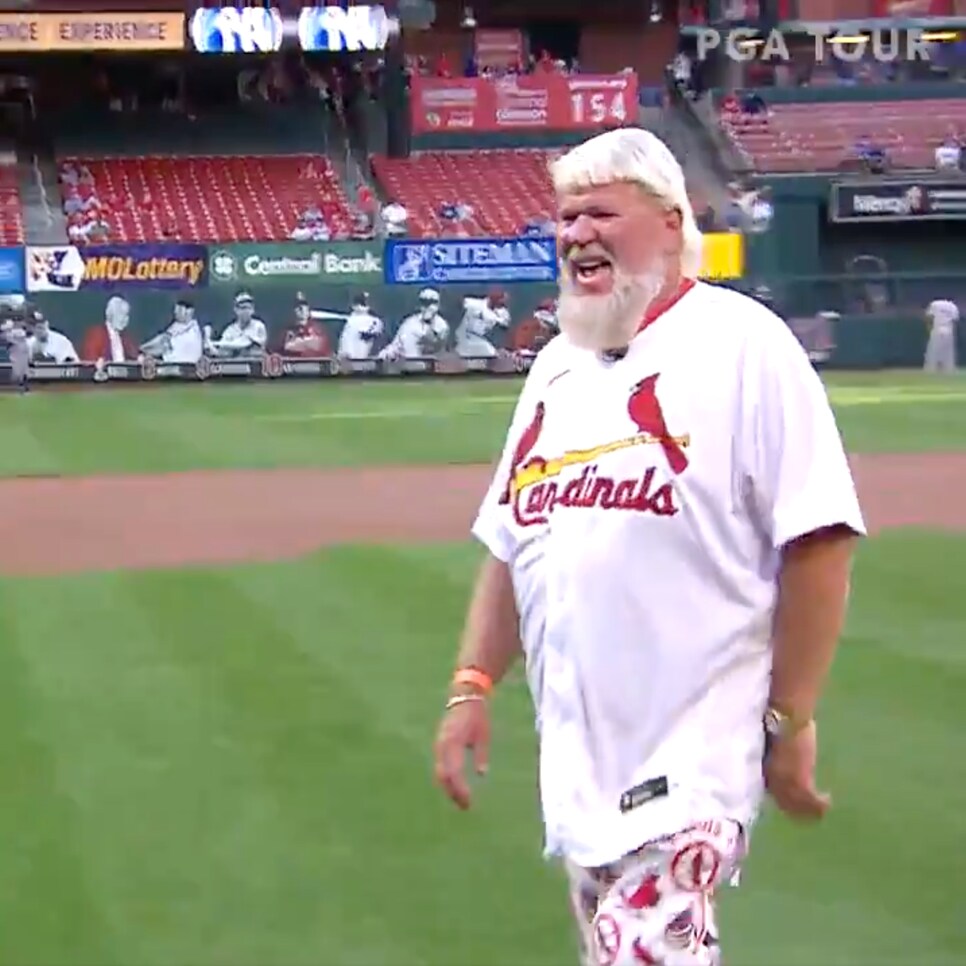 In the 30 years since John Daly introduced himself to the world with his Cinderella win at the PGA Championship, one sentiment that has rung true is the man has no appetite for the conventional.
A position that holds true, even, with baseball.
Wednesday night was "John Daly Night' at Busch Stadium in St. Louis, with Cardinals fans receiving a Daly bobblehead at the gates. But those in attendance got more than a resin and plastic masterpiece. They got to see Daly attempt to throw the first pitch.
Attempt being the operative word. For those familiar with John Daly, it went about as well as you'd expect.
"Short" is usually a foreign concept to Daly, but we suppose this is the baseball equivalent of trying to drive the green only to fail to clear the greenside pond. (In a related note, that Daly wasn't driven out to the mound in a bullpen car is a tragedy.)
Daly's pitch comes a day after caddie Mike "Fluff" Cowen short-hopped one to home plate. We pray this carousel of Champions Tour legends leads to Vijay Singh tossing a 95-mph heater across the diamond this weekend.