Not Cool, Man
Amazon Prime did Taylor Lewan unbelievably dirty with this injury graphic
Given some of his on- and off-the-field actions, no one has wept for Tennessee Titans tackle Taylor Lewan after either of his recent season-ending knee injuries, the first in 2020 and the second this past October. However you feel about him, though (come on, the arrow sling in Josh Norman's face was hilarious), it absolutely sucks for Lewan, who may have to call it quits after just nine seasons for the sake of his own health.
If you still didn't feel bad for him, Amazon Prime did a hell of a job at getting you to feel bad for Lewan during the Thursday Night Football broadcast of the Dallas Cowboys vs. Lewan's extremely banged up Tennessee Titans. As a way to drive the point home that the Titans roster has been decimated by injuries, Amazon did one of those wacky graphics that are all the rage right now. You know, the ones that are purposely so absurd that they send the internet into a frenzy. That's exactly what this one did when it featured Lewan in a freaking wheelchair (Lewan on the far left):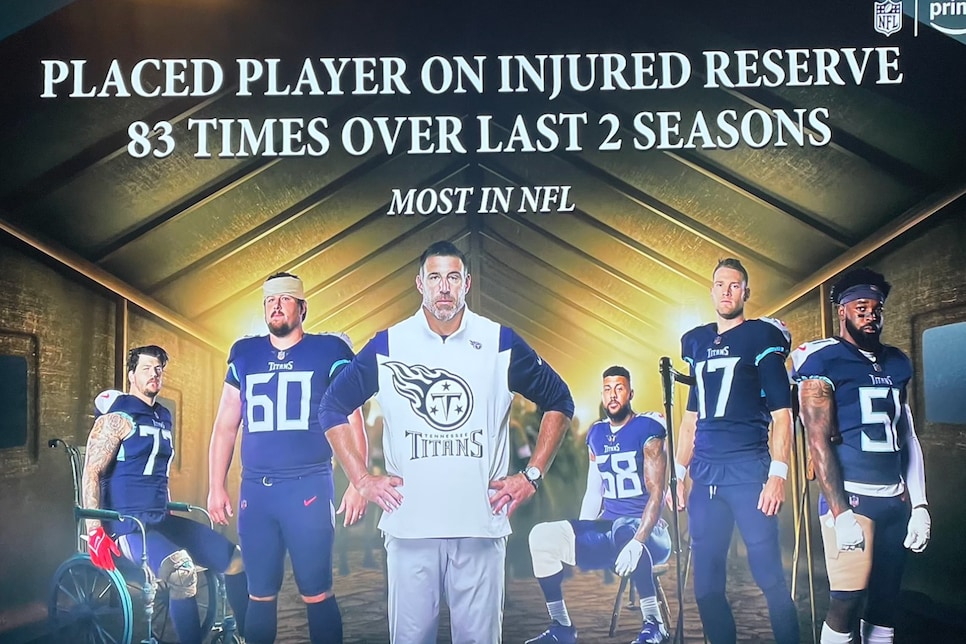 Yeah, that's a little too far. And if you thought that was bad, check out the guy to Lewan's right. That's Ben Jones, who Amazon added a fake head bandage to. Jones' injuries this year? Concussions, three of them. Really nice touch there, Bezos.
Good news is, Lewan's the type to laugh it off. That or he's actually going to find who is responsible for this and give the person a beating:
Would sleep with one eye open if I were the maker of this graphic.