Preferential Treatment
Broncos players are reportedly furious that Russell Wilson has his own office and private parking spaces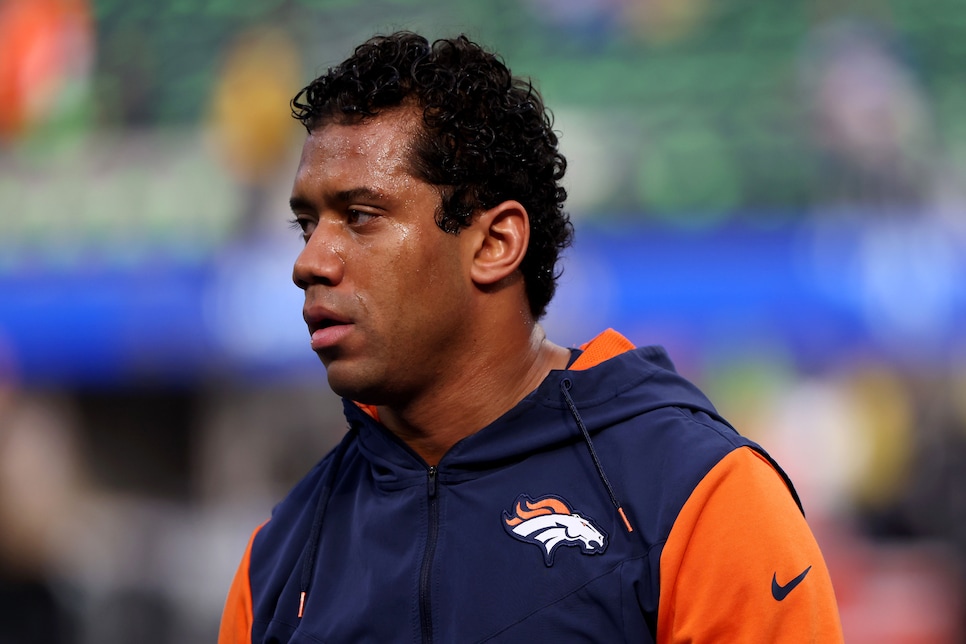 Russell Wilson's first season as a Denver Bronco couldn't have gone any worse. It began with a loss to his former team—and replacement Geno Smith—in primetime and has only spiraled down from there. On Monday, Broncos' first-year head coach Nathaniel Hacket took the fall, but much of the blame belongs to Wilson, who is 29th out 33 qualified players in total QBR while playing out the first year of a five-year, $243-million-dollar mega deal.
According to Shannon Sharpe, one of the big divides in Denver is the fact that Wilson, a player, has his own private office and private parking spaces (plural) at Broncos HQ.
Are these normal perks for a star quarterback in the NFL? Judging by the reaction of Sharpe and former pros like Booger McFarland and Andrew Whitworth, hell no it is not.
So what do the Broncos do with a problem like Russ? Can they really take back the keys to the kingdom now that they've willingly handed them over? That's the $48-million-dollar-a-year question, and the Broncos better find an answer by OTAs or risk another soap-opera season.