loud noises
Stephen A. Smith open to reuniting with Skip Bayless for one last rodeo, get ready for the takes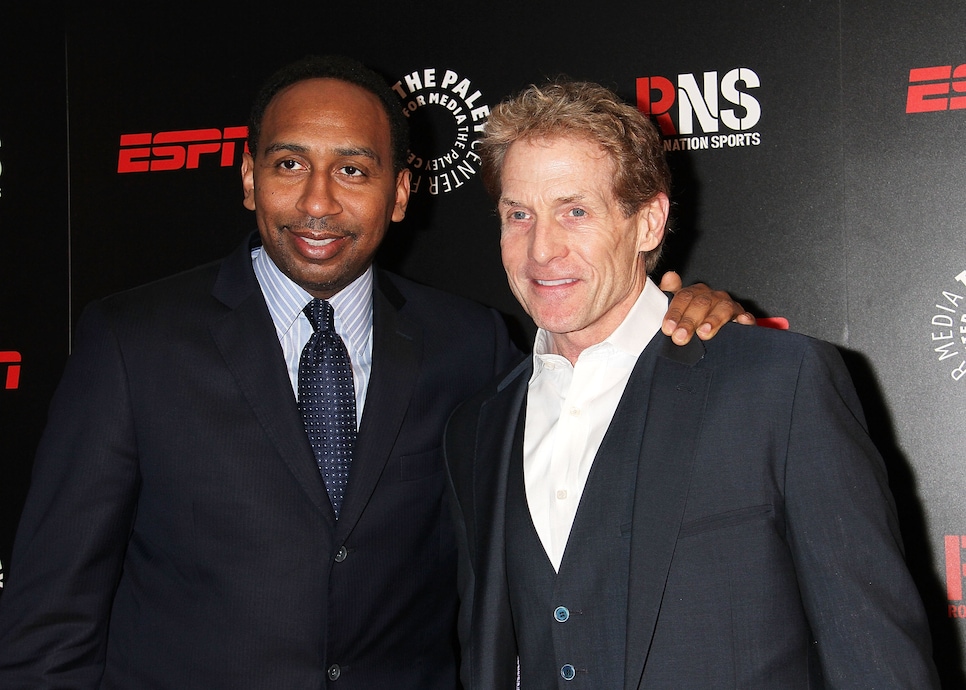 We're in an era of reboots. Everything from your past—whether it be Friday the 13th, Zoey 101 or even Night Court—is returning to appeal to the good ol' days. It only seems right that the golden era of men bloviating on ESPN gets its chance for redemption.
Stephen A. Smith and Skip Bayless had a hell of a run on First Take for almost a decade trading barbs, monologues and spittle. Despite the two continuing their respective shows in which they find a relevant sports topic and discuss it into oblivion, it's not truly the same.
It seems like Stephen A. knows how good he had it when discussing those days and admitted on Pardon My Take that he wouldn't be against taking on Bayless one more time for all the marbles.
"If you talk about one final day with Skip Bayless, I'd welcome that any day of the week just to pay homage for what he's done for me," Smith said. "And to beat him again. I've always beaten him. He never beat me in a debate."
You can feel the back-and-forth beginning already and with the Undisputed duo of Shannon Sharpe-Skip Bayless at loggerheads, there's never been a better opportunity to see the two icons take swings at one another for a well-earned denouement.
What will they discuss? LeBron vs. Jordan? The Cowboys vs. everyone else? Tim Tebow for old time's sake? We'll just have to wait and find out.