Podcasts
Christopher 'Mad Dog' Russo on the art of the rant and the (very good) reason he's missing his big member-member tournament this summer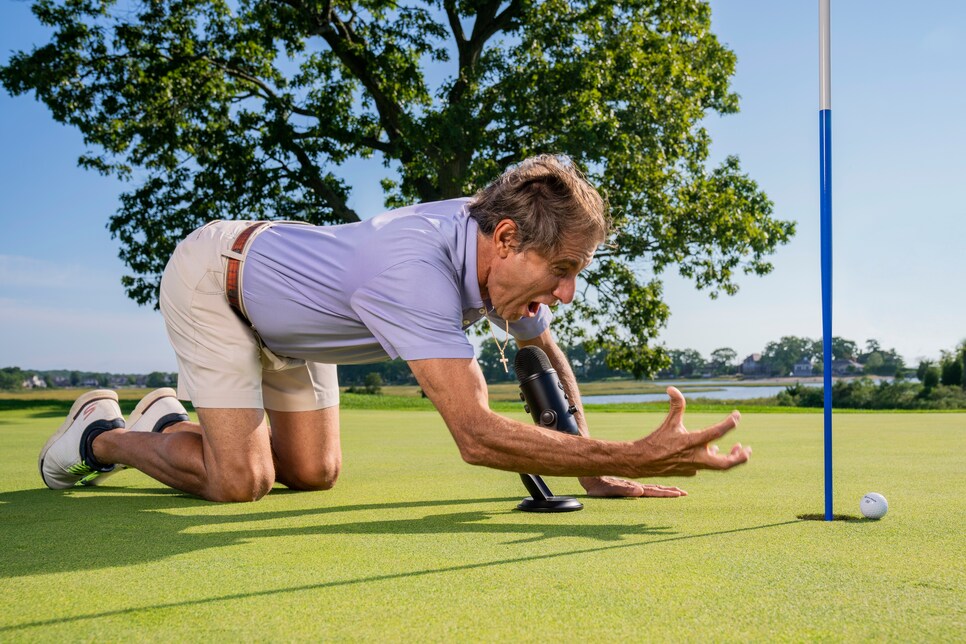 We've probably said it before and we will undoubtedly say it again, but this week's guest on The Loop podcast is truly our all-time favorite. Or at least among the top three. A true white whale.
Yes, the great Christopher "Mad Dog" Russo joined us this week, and he did not disappoint. All you have to do is tee him up and let him go, which made for a lively 30-minute chat that we only wish could have gone on for hours.
The Dog, longtime WFAN partner of Mike Francesa on the "Mike and the Mad Dog" show, now wears many more hats, most notably on Sirius XM where he has his own channel and his own afternoon show. On top of that, he also appears on MLB Network's "High Heat." But it's his appearances on ESPN's "First Take" that have re-introduced him to the masses.
"I was at the UConn game on Saturday night against Creighton," said Russo, who recorded with us last week. "I had four different audiences talking about the four different shows [I do]. I had somebody bring up 'High Heat,' I had people talking about 'Mike and the Mad Dog,' I had people talking about Sirius with the radio, and I had people talking about 'First Take.' And the 'First Take' people don't listen to the radio, the radio people don't watch 'First Take' and who the heck watches 'High Heat'? And I had all four components there working. That's what the ESPN thing gives you."
Russo went on to explain how easy it is to get people riled up with an opinion as simple as "Kirk Cousins is better than Lamar Jackson" on television, or that Bob Cousy is better than Chris Paul. "When I bring those kinds of things up, it's incredible the reaction that it gets," Russo says.
"First Take" has certainly launched a nice little second career for the 63-year-old radio icon, who also humored us on the big New York sports topics of the day since we don't get to hear his takes on those anymore. Plus, he broke down how he launches into his epic rants, and laments the fact he has to miss his huge member-member tournament, the Governors Cup, at Shorehaven this summer (it's for a very good reason). To hear our full chat with Russo, please listen to the full podcast below, and like and subscribe wherever you get your podcasts.