Random Daggers
A Shane Lowry tweet just hit Bryson DeChambeau harder than that gallery rope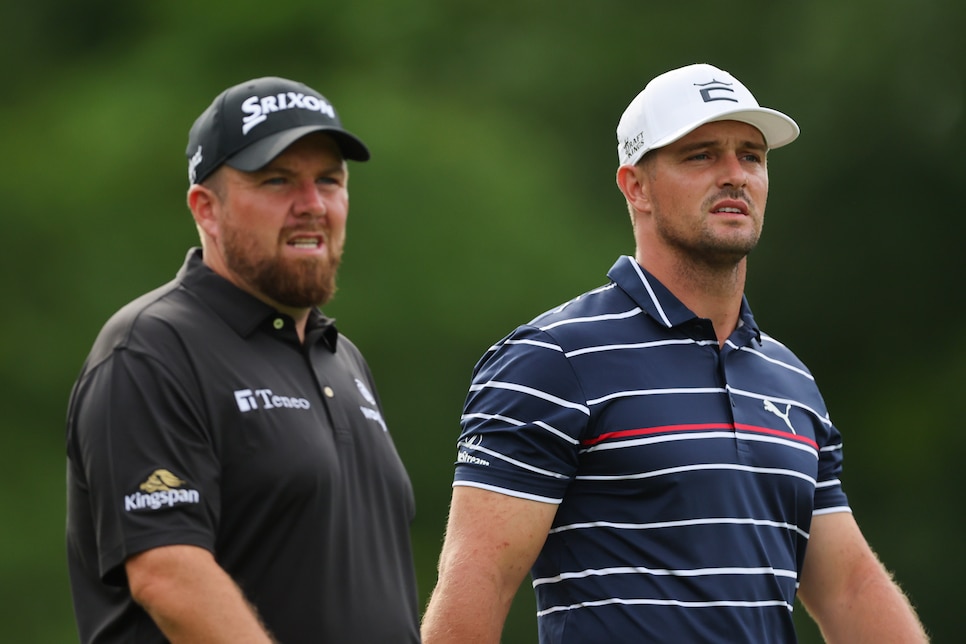 We thought #GalleryRopegate was over after days weeks of Bryson being ridiculed for walking face first into one during the LIV Chicago event. There may have been more angles and memes that came from the incident than any other sporting event this year.
Of course, adding to the frenzy was Bryson reacting like he had been shot in the face. But his more recent reaction—allowing the recording of a silly video of his 'rematch' with the rope to be shared—seemed to put the entire ordeal to bed. That is until Lowry, a non-LIV golfer who took a shot at the new league by calling his recent BMW PGA victory "a win for the good guys," decided to dig it up again just so he could hit Bryson harder than the rope itself. Have a look:
Ouch. Talk about coming in from the top, um, rope. Looks like there's no love lost between those two!
As noted in the tweet/tweak, Lowry is playing in this week's Alfred Dunhill Links Championship, where the weather is forecasted to get pretty nasty. Then again, is there really such a thing as nasty weather in Scotland?
Regardless, there's certainly some nastiness between some of the game's biggest stars right now. So if you're cruising down the mean streets of Golf Twitter these days, it's best to keep your head—and hands—on a swivel.
UPDATE: Justin Thomas got in on the fun, too!
Guess there's no love lost between those two, either.