Random Daggers
Presidents Cup 2022: Trevor Immelman wasn't having ANY of Greg Norman's well wishes for his team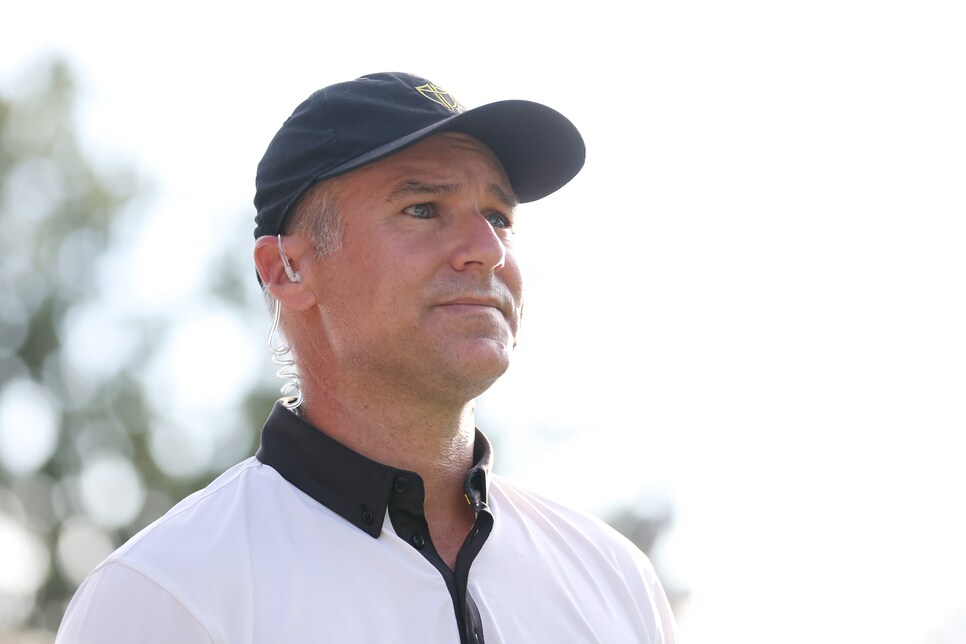 The 2022 Presidents Cup, unfortunately, looks like it's once again headed toward a predictable finish after the heavily favored Americans jumped out to a 4-1 lead after Day 1 at Quail Hollow. But that doesn't mean there can't still be plenty of drama—especially if you look on Twitter.
Ahead of the biennial event, Greg Norman, a former International Team star and captain, sent his best wishes to Trevor Immelman's squad. And, well, Trevor Immelman wasn't having it. At all. Have a look:
Talk about some spice! LOL at Trevor's "LOL."
After the Day 2 action, Immelman was asked what he made of Norman's well wishes.
"Look, any of you who have known me for the longest time know that I'm an extremely open and honest person," he said. "I pretty much say it exactly as I'm thinking it. What I said was exactly what I was doing when I read that tweet. I was laughing out loud."
Of course, Norman, is the CEO of LIV Golf, which caused the fracture in men's pro golf this year that wound up leading to Immelman not being able to field his strongest team this week. Players who left the PGA Tour for the new league, including World No. 2 Cameron Smith, were banned from the team competition.
And also, Norman's "nice" note looked suspiciously like a (not-so-)humble brag about being part of the International Team's only win. We get it, Greg. You used to be a great player.
Now, you could also argue that the PGA Tour didn't have to ban those players, including American stars like Dustin Johnson, Brooks Koepka, and Bryson DeChambeau. But either way, Immelman's scoff at Norman's message was pretty clear. There's no love lost between the South African and the Aussie.
Anyway, Norman was reportedly laughed out of Congress as well for his LIV pitch. So even if the Internationals wind up losing, Trevor and his team can take solace in the fact that the Shark had an even tougher week.