News & Tours
Golf fans would pay top dollar to see this spicy pairing at the annual Seminole Pro-Member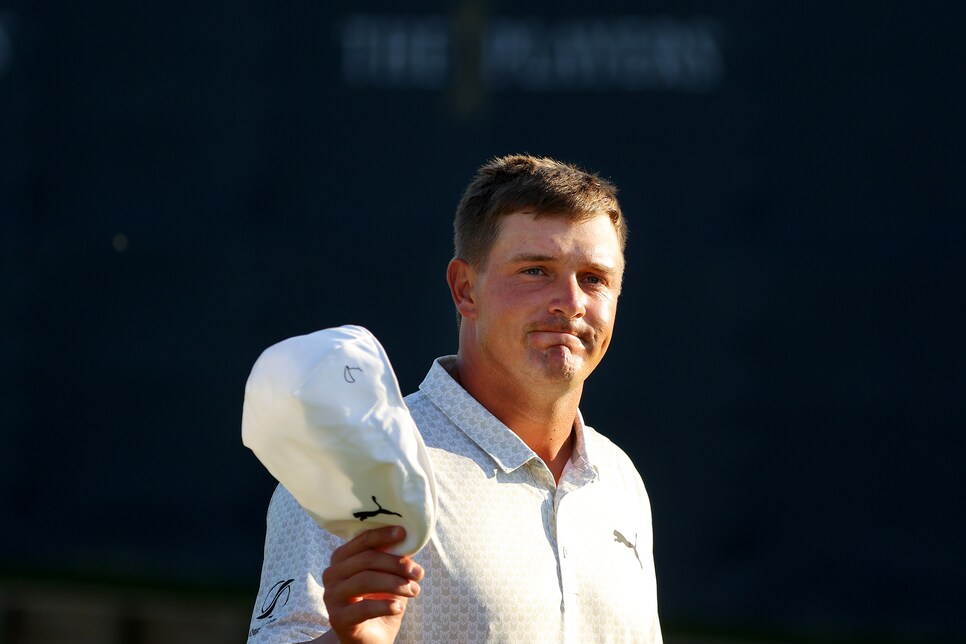 Two weeks ago, golf fans were treated to Every Shot Live technology at the Players Championship, a glorious invention that allows you to see (and hear) whoever you want, whenever you want at the click of a mouse. Monday's annual Seminole Pro-Member will be a little different, featuring exactly zero shots live.
That's a shame, because golf fans would pay top dollar to tune in to what remains the most exclusive and elite member-guest in all of golf. Of course, that exclusivity is precisely the reason we don't get to watch it, though we do get to hear and read all the legendary tales the event has produced over the years.
Every year, on Sunday evening after the Honda Classic, we get a glimpse into how strong the field is in the Seminole Pro-Member when someone playing in it reveals the tee times and pairings. That someone this year was Korn Ferry Tour pro Michael Miller, who posted the groupings to his Instagram account Sunday night. Any particular pairing jump out at you?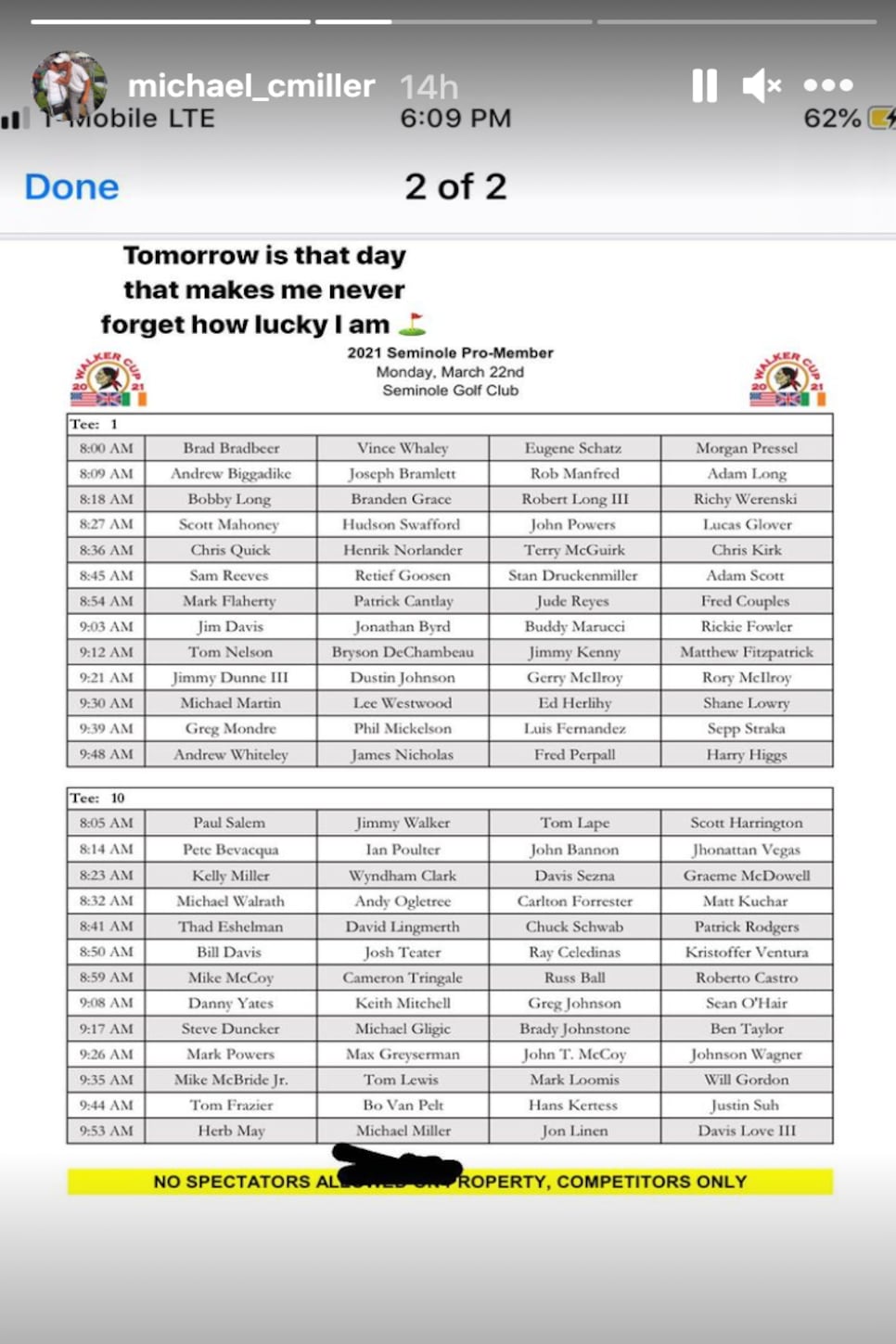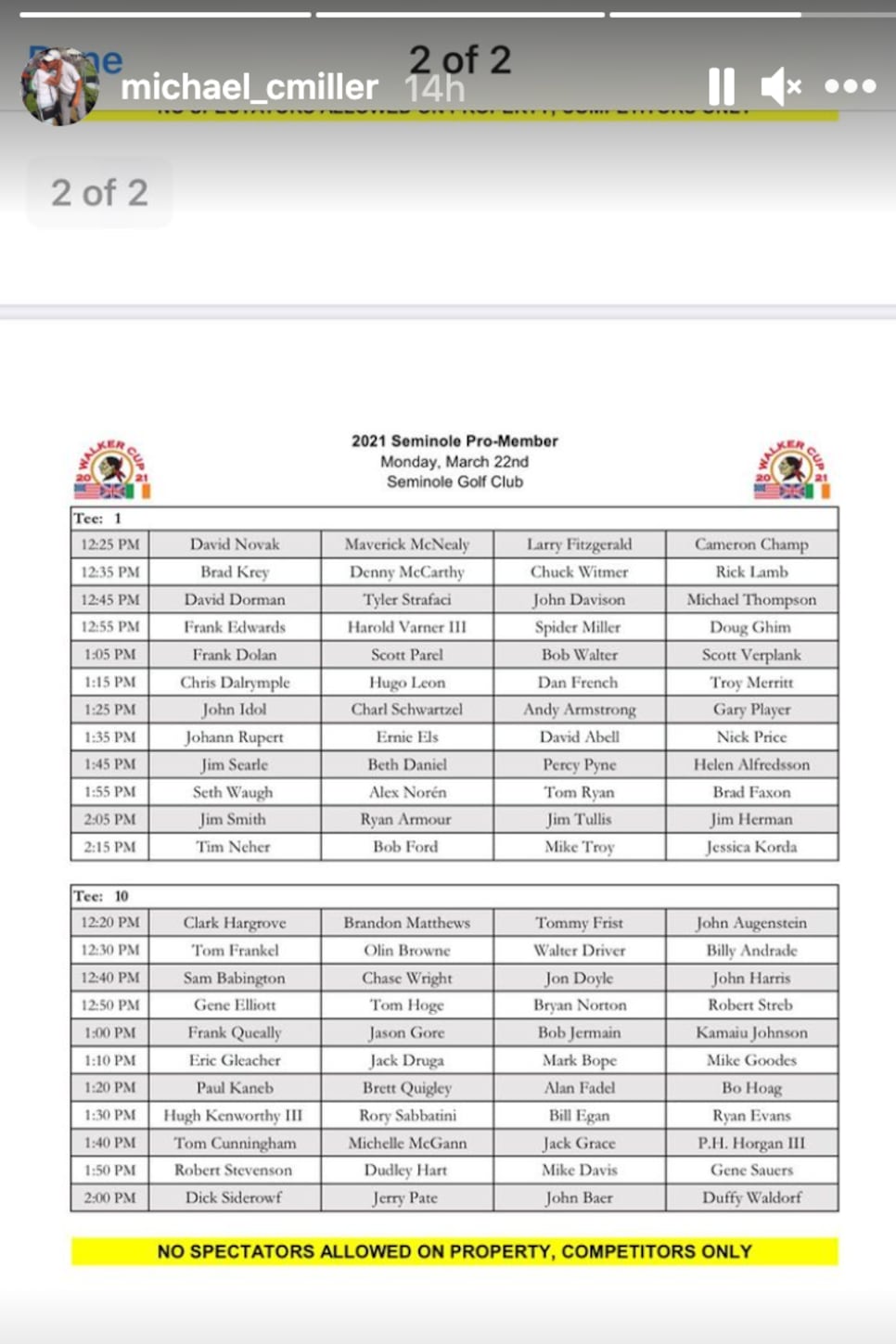 For us, it's the 9:12 a.m. off No. 1, which features Bryson DeChambeau (guest) and member Tom Nelson, and Matthew Fitzpatrick (guest) and member Jimmy Kenny. You may recall, these two have a bit of recent history.
In October, Fitzpatrick struck first by claiming DeChambeau had made a "mockery of the game," at the U.S. Open at Winged Foot, though he did also give him credit for taking advantage of his length. But it was quite obvious in the Englishman's comments that he was concerned with where the future of the sport was going. "We're going to see people going harder and harder at it," Fitzpatrick added. "Look at the college kids coming out now, Matt Wolff, Viktor Hovland. They just smash it, basically. Matt is a great player, but it seems to me the game is smash it and get after it and play the next one from wherever it is.
"In my opinion, it's not a skill to hit the ball a long way. I could put on 40 pounds. I could go and see a bio-mechanist. I could gain 40 yards; that's actually a fact. I could put another two inches on my driver. But the skill is to hit the ball straight. That's the skill. He's just taking the skill out of it in my opinion."
"I appreciate that comment," DeChambeau said. "It's a compliment to me honestly. A year ago, I wasn't hitting in anywhere near as far as I am today. It took a lot of work, a lot of hours to work through the night to figure out a lot of this stuff.
"I would say it actually takes more skill to do what I'm doing, and albeit I may have—my fairway percentages are a little bit down, I still believe I'm hitting it straighter than what I was last year with the distances that I was hitting back then. So I actually appreciate those comments. I think he's looking out for certain set of players, and I appreciate that."
DeChambeau went on to add that other pros may see a distinct advantage in what he was doing, and, as Rory McIlroy recently admitted, the Mad Scientist's methods may have influenced him and other pros. Fitzpatrick has not joined the revolution, instead sticking to what he does, which has worked out nicely in 2021, as he's finished T-17 or better in five straight starts worldwide. Of course, DeChambeau's way is working out, too.
Since they traded verbal barbs in October, neither DeChambeau nor Fitzpatrick has spoken much more on the matter. On Monday, however, the subject could be unavoidable given they are playing in the same group. Funny enough, they almost got paired together twice on the weekend at TPC Sawgrass, where we would have been able to see and hear everything. This time, though, it will be left to our imaginations.