PGA Tour
Aaron Wise shockingly three-putts from three feet, potentially throws away the tournament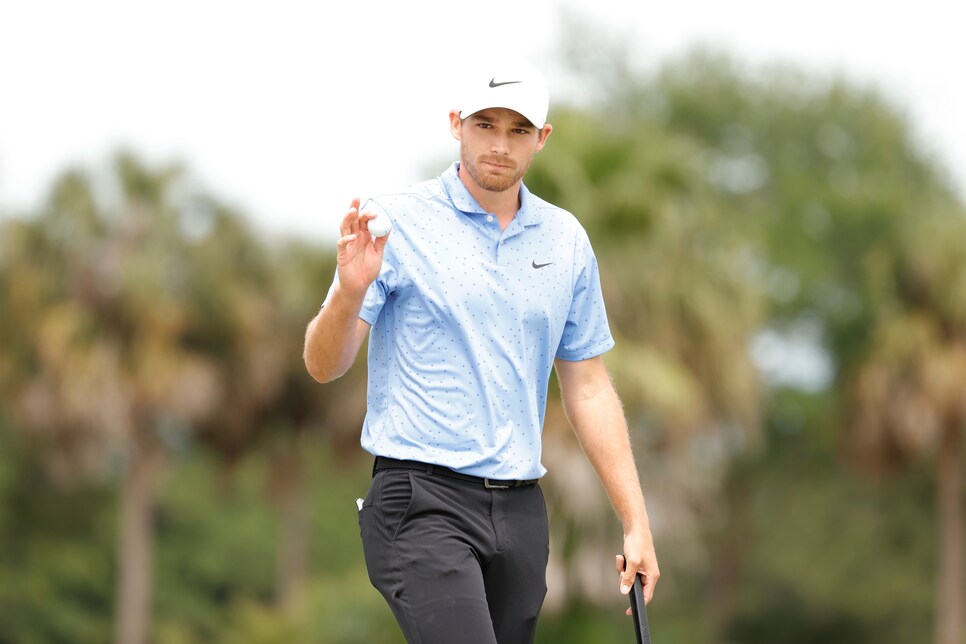 On Saturday, Aaron Wise's tumble down the leader board was more of a slow, gradual burn. On Sunday, his fall lasted all of 30 seconds, and it may have cost him the tournament.
Wise, who led by as many as six shots on Saturday, trailed Matt Jones by three when he began the final round of the Honda Classic. Three straight birdies at the third, fourth and fifth holes at PGA National got him right back in the mix, and he was able to make the turn in 32, pulling within one of Jones' lead.
But things took an ugly turn at the 10th, where Wise found a greenside bunker and blasted his third shot to 27 feet. His par putt rolled three feet past the hole, leaving him with a knee-knocker for bogey. He missed, then missed the tap-in from less than three feet for double on the way back. Four putts. Woof:
In less than a minute, Jones' one-shot lead grew to four, and he didn't even need to hit a shot for that to happen.
Luckily for Wise, a lot can happen on the back nine at PGA National. Not sure if you guys heard, but there's this fun little stretch of holes called "The Bear Trap," where disaster looms. As Wise himself has shown a few times this weekend, no lead is safe on this course.