PGA Tour
Players 2021: Jordan Spieth almost nailed Rory Sabbatini with tee shot, and mics picked up Spieth's priceless reaction
Having every shot shown live during the Players this week has made the viewing experience infinitely better for golf fans. Mics are picking up more player-caddie interactions, which is one of the best part about golf on TV.
Turns out, the actual best part of these extra mics and cameras occurred on Saturday at TPC Sawgrass. Jordan Spieth and Collin Morikawa were teeing off on the par-5 11th hole when Rory Sabbatini, in the group ahead of them, was eyeing up his second shot from the right edge of the fairway. Problem was, the view was obscured—so Spieth and Morikawa didn't see Sabbatini waiting to hit his shot.
And so Spieth teed off, and of course, hit his tee shot directly at Sabbatini. A loud BANG ensued when Spieth's tee shot nailed the trees right next to the diminutive South African Slovenian. Mics picked it all up … so just watch it for yourself and enjoy.
One of our sneaky favorite parts is when Sabbatini, a 44-year-old who's been on the PGA Tour since 1999, ran out into the fairway—to make it clear to the guys on the tee box that he was still standing there. And of course, Spieth's commentary: "Is that Sabbatini? Gawddddd, I couldn't pick a worse person to hit into."
And then the stare back from Sabbatini after he hit a poor shot. "Right, because I'm the reason he hit a bad shot." (In Spieth's defense, he did yell "Fore right!" before the ball clocked the tree.)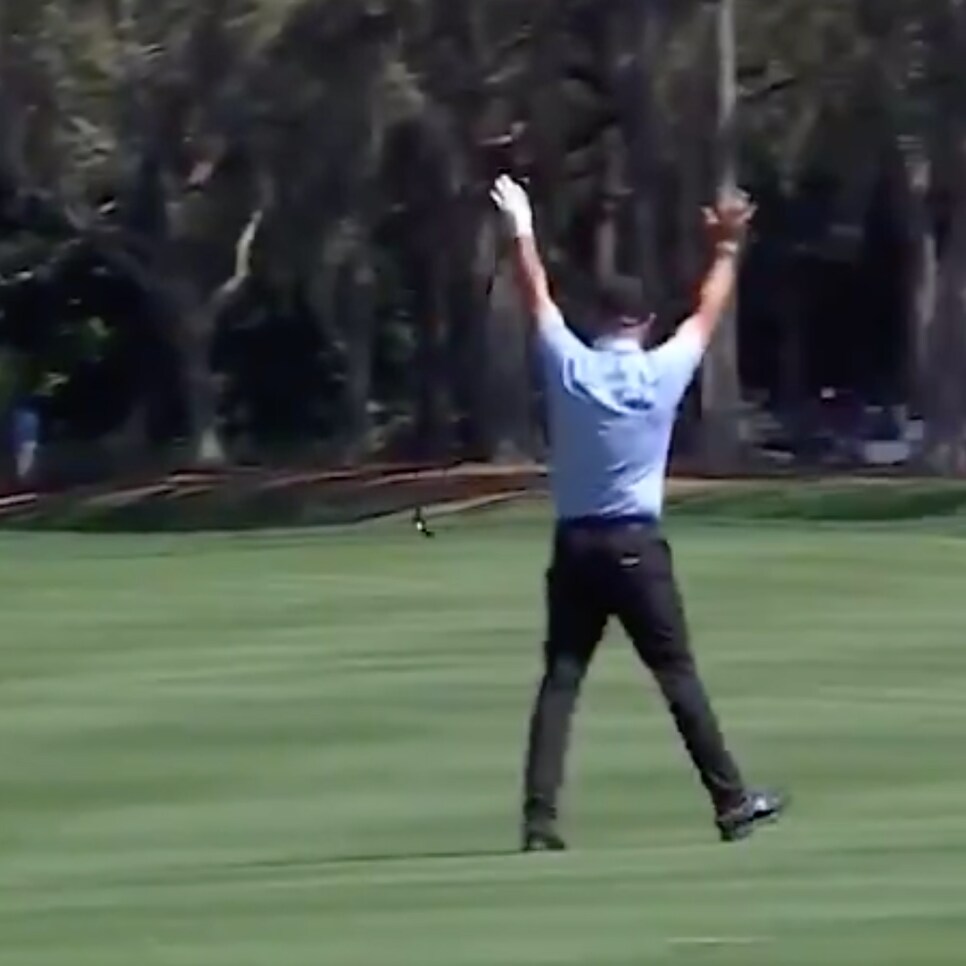 Golf Digest's Christopher Powers caught up with Spieth after the Texan's round and asked him about the exchange. "If I had to choose guys to hit into," Spieth said, "he wouldn't be one of them."
Spieth considered himself a little lucky, though, as you can hear in the video—since he said Sabbatini and him get along well.
"Collin said the same thing, too: 'He likes me, too, so we should be fine.' "
"I'll apologize when I see him," Spieth told Golf Digest. "I hit a tree right by him, so it couldn't have been a good feeling."