Better than most
Players 2021: PGA Tour pays homage to Tiger and "better than most" putt with Saturday pin placement on 17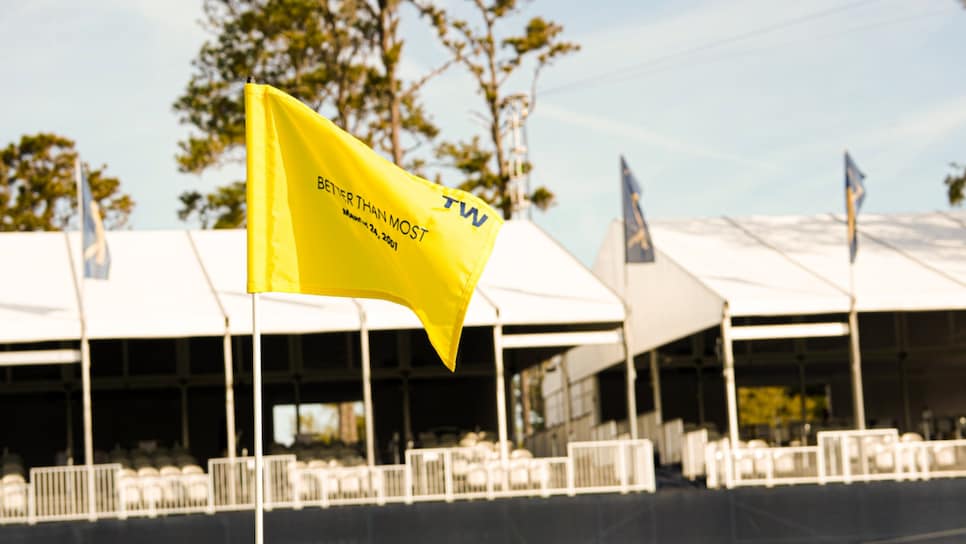 PONTE VEDRA BEACH — If the flag at 17 on Saturday at the Players Championship looks familiar, it's because you've seen it 10,000 times.
On the 20th anniversary of Tiger Woods' 60-foot, double-breaking, down-the-slope, back-to-front birdie putt on the island green par 3—you know, the one from the "better than most" highlight that plays ad nauseum—the PGA Tour has opted to put the flag in the same spot it was that Saturday in March 2001.
As this pin sheet shows, it's six paces off the front and six paces off the left.
The move is a nod to Woods, who is recovering from a serious car accident near Los Angeles on Feb. 23. Woods is a two-time winner of the Players, getting the W in 2001 and 2013.
The 17th has played particularly difficult this week, with multiple players saying the green is much firmer than any other at TPC Sawgrass. There had been 48 balls in the water through two rounds, with 35 of those coming on Thursday—including three from Kevin Na, who made an 8 and then withdrew, and four from Ben An, who made an octuple-bogey 11, the second-worst score on the hole in tournament history.
Undoubtedly, the pin placement will lead to NBC's broadcast showing the "better than most" putt a few more times—with Gary Koch, the announcer who coined the phrase, getting to relive the moment, too. But hey—you've already seen it so many times, what's a couple more?