The Loop
Seems like nobody wants to play for Bill Belichick during a pandemic, can't imagine why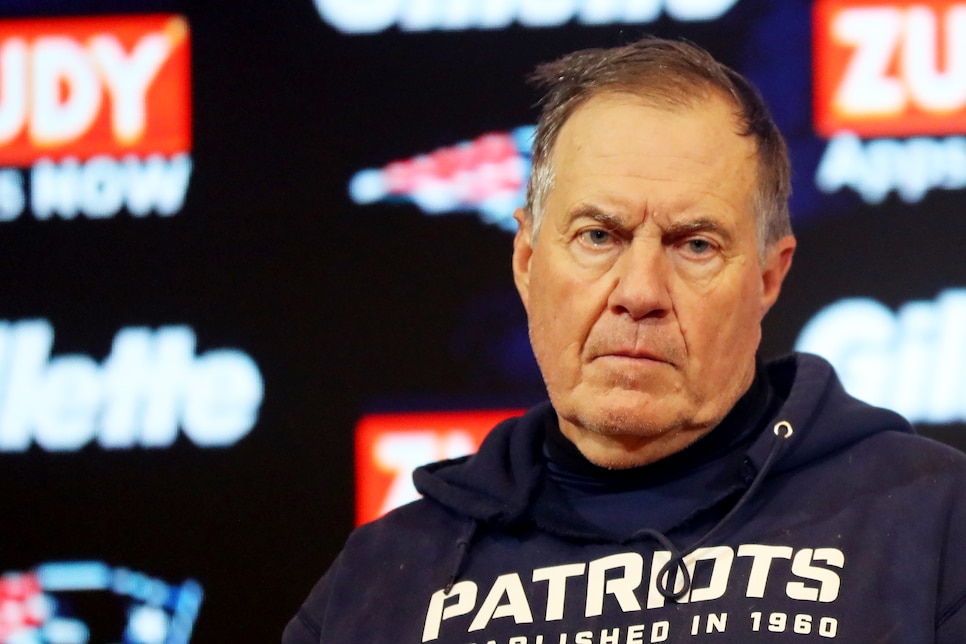 Tuesday, July 28th was supposed to be a good day . . . at least comparatively speaking. Fresh off last week's COVID-19-related CBA adjustments, vets across the NFL were scheduled to report to training camps. Then the Miami Marlins happened and suddenly the most important NFL day since April became a big, fat question mark. If the MLB, comprised of 30 teams playing regional schedules, couldn't survive a single solitary weekend without half a roster being decimated by the coronavirus, is the NFL going to make it 48 hours? Is a non-bubble sports league really a viable option in this country right now? All valid questions the NFL is quickly running out of time to answer.
NFL players, however, have already begun answering for themselves, starting in Foxborough, Massachusetts, where on Tuesday lynchpin linebacker Dont'a Hightower, running back Brandon Bolden, and safety Patrick Chung became the fourth, fifth, and sixth New England Patriots to opt out of the 2020 season. Seems like no one wants to play for Bill Belichick during a pandemic. Shocker, I know.
The going theory is that Patriots are opting out en masse in order to tank for Trevor Lawrence and come back ready for the start of a new dynastic run in 2021. The more likely scenario, however, is that New England Patriots players don't trust New England Patriots power brokers to be adequately concerned about their non-football well-being. This, as a football fan, may also be surprising to hear.
Now we don't want to sit here and baselessly disparage the Belichick regime (OK, that's a lie), but this front office and coaching staff don't have the best track record when it comes to things like basic human compassion and general awareness of the world beyond the Gillette Stadium walls. Belichick loves making these guys practice outside in December Nor'easters. He has the emotional sensitivity of a Chevy Silverado. You can't just rub some dirt on the coronavirus, at least not according to the CDC. And even if you could, would putting up with Belichick's surly, sulking Saban-isms while the world is falling down around you be worth it?
Needless to say, "next man up" will have a whole new ring to it in Foxborough this season. Speaking of which, do you think the waterboy can play linebacker?