The Loop
Bill Belichick won't tolerate his players being late to practice -- even in a blizzard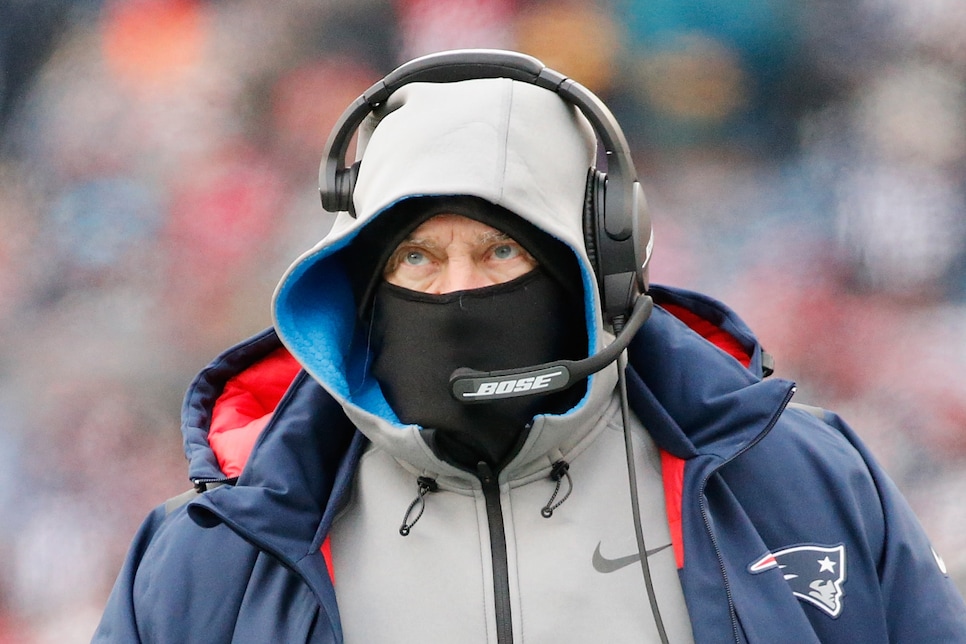 I woke up on Thursday morning, took one look out the window at the blizzard conditions and decided I wasn't going into work. It was a smart (and yes, convenient) choice, but it's a good thing I don't work for Bill Belichick, because it wouldn't have been an option.
Even with a dire forecast in the Northeast, the Patriots head coach made it clear that his players were expected to be at Thursday's (outdoor!) practice. And not a moment late.
"He's mentioned that he doesn't care; 'don't call and say your car got stuck,' Patriots safety and co-captain Devin McCourty said.
"You certainly better leave yourself enough time to get here on time tomorrow," special teams captain Matthew Slater added. "We all know there is weather. Coach has mentioned that several times to the team, so I wouldn't want to be the guy who is late tomorrow."
And you thought your boss was tough.
Here's what Belichick had to say on the matter. And not surprisingly, even after being pressed by one reporter, he didn't say much.
"Every day is a work day." Add another gem to the Belichick quote hall of fame! Also, keep in mind that the Patriots are the No. 1 seed in the AFC, which means they have a BYE this week. They probably would have survived one practice being postponed.
Belichick's tough-guy stance was the butt of a few jokes, but no one is going to be laughing when this guy leads his team to a sixth Super Bowl next month. And as it turns out, the the blizzard did (eventually) cause Belichick to cave in a bit.
Wow. Even Bill Belichick has a heart. Maybe.