Gambling
Ryder Cup 2021: Callaway and FanDuel partner to offer free-to play contest, perfect for first-time players
For any non-gambler or non-fantasy golfer who hasn't yet dabbled in DFS golf, perhaps this is the time to do it. Callaway and FanDuel have announced a partnership—believed to be the first between a gaming site and an equipment manufacturer—that includes a number of fantasy contests during Ryder Cup week.
Callaway will sponsor a free-to-play pick 'em contest that will award $20,000 in cash prizes (screengrab below), plus a $9 real-money DFS contest sponsored by the equipment company, which includes bonuses for rostering Callaway staffers Jon Rahm or Xander Schauffele.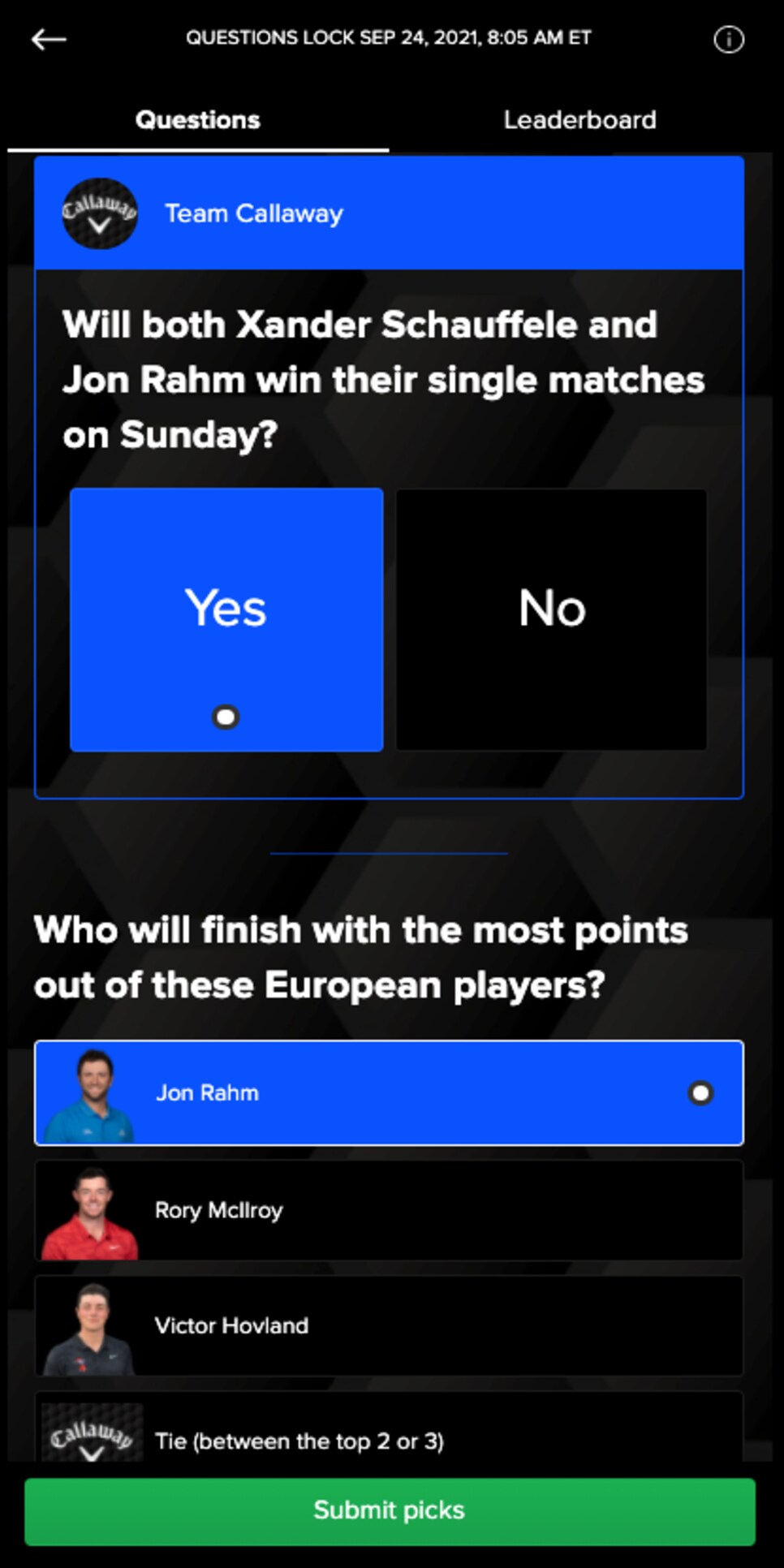 "At Callaway, we're so excited to work with FanDuel on this unique partnership that will hopefully add to the Ryder Cup experience for fans," said Jeff Newton, global communications for Callaway. "We've seen strong growth for DFS in professional golf, and it's contributed to the incredible momentum in the game and on tour.
"We're always looking to engage with fans in different ways. And this is a tremendous opportunity to do that, while highlighting our world-class tour players on one of golf's biggest stages."
Trends have pointed to golf being one of the fastest growing segments of DFS and betting, so it's not a surprise to see FanDuel and Callaway attempt to market a contest to a subset of golfers who might not otherwise be in that betting/fantasy pool.
"The beauty of partnerships like this one is that they allow us to collaborate, experiment, and find new and unique ways to engage audiences we may not have before," said Alyssa Zeleznik, VP of Sponsorships for FanDuel. "We're seeing a huge boom in golf engagement with our customers, and we anticipate strong engagement around the Ryder Cup."
MORE 2021 RYDER CUP PREVIEW STORIES FROM GOLF DIGEST