Fantasy Advice
Ryder Cup 2021 DFS picks: How to predict 'opportunity' and develop a winning strategy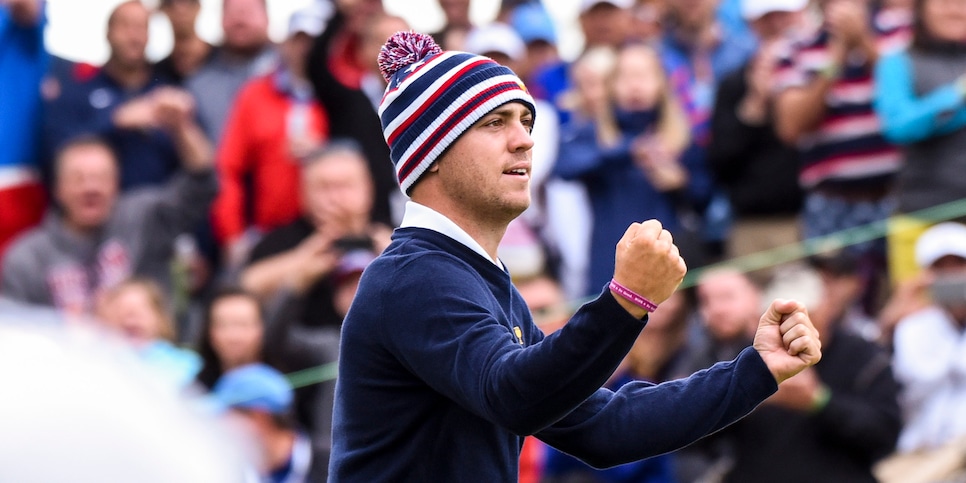 Ryder Cup DFS Contests? Ryder Cup DFS Contests! This week is a little different, so make sure you understand the scoring. DraftKings, for example, will use its match-play scoring system, which awards three points for winning a hole, 0.75 points for halving a hole and subtracting 0.75 points per hole lost. There are a variety of bonuses along the way, but opportunity will be the word of the week.
The No. 1 priority will be trying to determine who will play the most matches for each team. The European side appears relatively straightforward, with Rory McIlroy and Jon Rahm likely to play every session. The U.S. team is a bit more complicated, but we will dig through those scenarios below. It's also worth noting that you are allowed to roster two golfers from the same tandem. For example, if you roster both Jordan Spieth & Justin Thomas and they play alternate-shot together, both players will receive the same point total for that session.
The final bit of strategy you must consider is who you'll select as your "captain." Your captain will earn 1.5 times the fantasy points but will cost you 1.5 times his normal salary. A lot will go into all your decisions this week, perhaps most importantly the first pairings selection come Thursday evening. We'll discuss the rest below.
Price range: $8,000 and above
High Upside: Rory McIlroy ($9,200 DraftKings)
We know the opportunity will be there for McIlroy, who has played five out of five sessions for the Europeans in the past four Ryder Cups. He's earned at least 50 percent of the points available to him across all three disciplines (fourball, foursomes and singles) in his Ryder Cup career. He's going to need to carry the bulk of the workload for the Europeans, and he knows it.
Safest Option: Justin Thomas ($9,400 DraftKings)
Thomas is one of the top candidates to play all five sessions. Between his one Ryder Cup appearance and two Presidents Cup appearances, Thomas has played every single session in all three events.
Most Likely To Disappoint: Jordan Spieth ($8,800 DraftKings)
I am worrying about Spieth this week more than I would have liked. Since the Open Championship, he hasn't really contended anywhere and has lost strokes in the ball-striking categories on a regular basis. He has a solid partnership, likely with Justin Thomas, which helps, but it's hard to overlook his 0-6-0 singles record combined between the Ryder Cup and Presidents Cup.
Best Option For Captain: Patrick Cantlay ($9,000 DraftKings)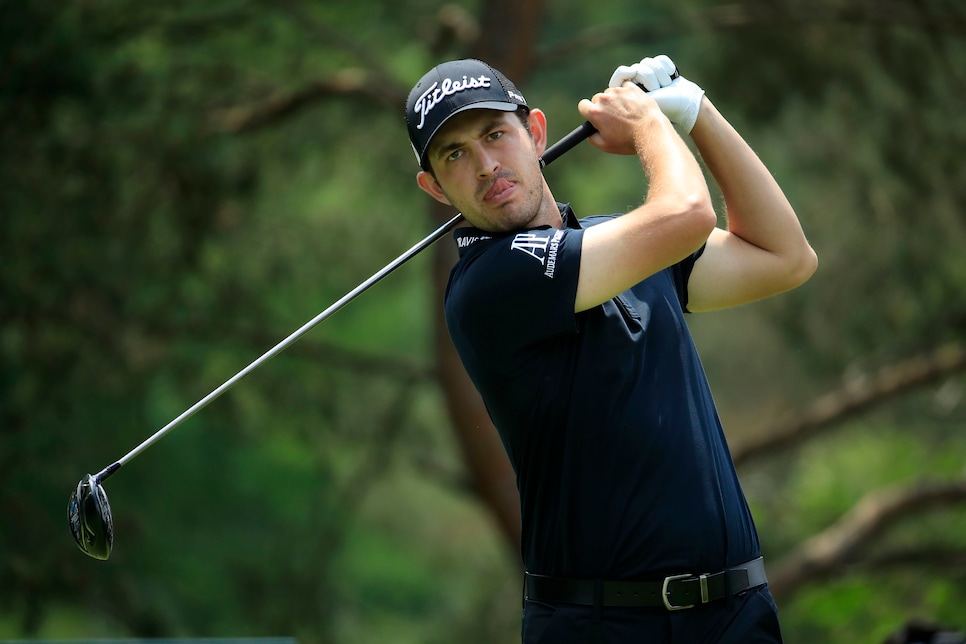 Cantlay can be devastating to play against in a match-play format. He's not only cold-blooded, but he's a bit on the slow side. He's constantly grinding on his opponent with countless "toe taps" before burying a birdie putt. He played all five sessions (3-2) in his only Presidents Cup appearance. This will be his first Ryder Cup.
High Upside: Whoever Gets Paired With Bryson DeChambeau
Seriously! Bryson is one of the biggest wildcards in this event. There's a legitimate chance that if Bryson wins his first match or two, he will play all five sessions. As of this writing, we don't know who Bryson will be paired with, but Tony Finau ($7,200), Daniel Berger ($6,600) and Harris English ($5,400) seem like viable candidates. Whoever that is might be able to ride Bryson's cape to plenty of points.
Safest Option: Sergio Garcia ($7,000 DraftKings)
The Europeans need to lean on their veterans this week, and Garcia fits firmly into that category. This will be his 10th Ryder Cup appearance and he has earned 62 percent of all points that were available to him across 41 matches. That's the best rate of any golfer in this event with at least 23 matches.
Most Likely To Disappoint: Brooks Koepka ($7,400 DraftKings)
Between his "feud" with Bryson DeChambeau, his comments about not enjoying the Ryder Cup and his recent wrist injury (that forced him to withdraw from the Tour Championship), there's lots of concern about Koepka. To me, this is about opportunity. Koepka appears primed to play exactly three sessions, once a day. Captain Stricker will protect Koepka's wrist and won't risk getting the star injured on his watch.
Best Option For Captain: Tony Finau ($7,200 DraftKings)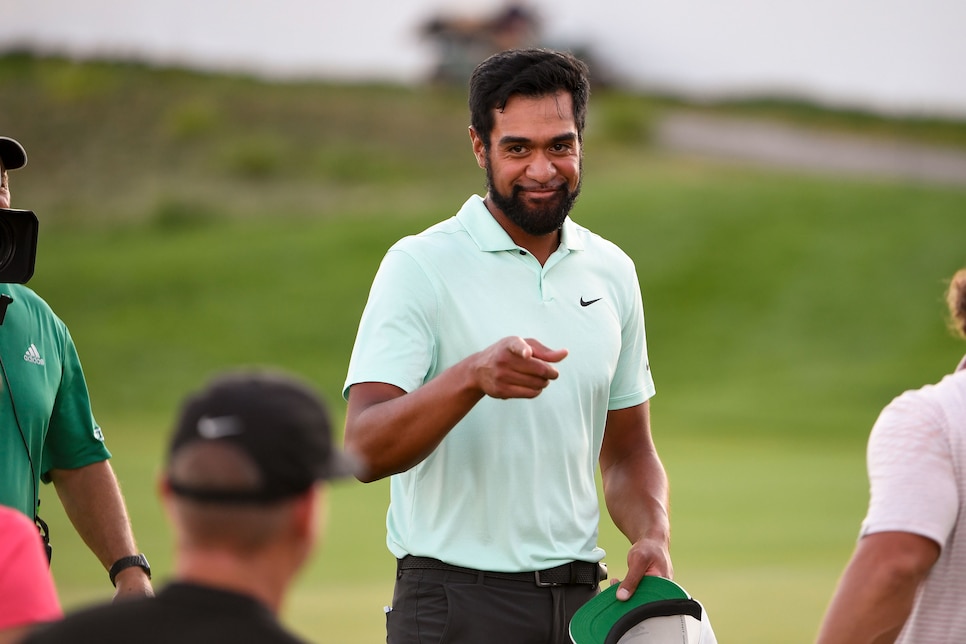 There's something sneaky about Finau, especially if we see him going out Friday morning. His birdie-making ability, combined with his distance off-the-tee is an incredible skill-set in team match-play formats. His demeanor makes him a candidate to pair with almost anyone on the team, making him an easy golfer to lean on all three days.
High Upside: Paul Casey ($6,800 DraftKings)
The European team is incredibly top-heavy, and the best players will be asked to do a lot of heavy-lifting. Casey is a seasoned Ryder Cup veteran, making his fifth appearance at this event. He's one of the few golfers who has earned at least 50 percent of the total points available to him across all formats (foursomes, fourball and singles).
Safest Option: Tyrrell Hatton ($6,200 DraftKings)
After McIlroy and Rahm, the Europeans will likely take a "hot hand" approach. Hatton is a streaky golfer who possesses a skill-set that can produce a very high ceiling. He's an excellent approach player who has the ability to heat up with the putter. If he wins his first match or two—and if he gets paired with Rahm—it's likely we see Hatton in every session.
Most Likely To Disappoint: Scottie Scheffler ($5,800 DraftKings)
I'm a big fan of Scheffler, but he is a casualty of how deep the American team actually is. Being a first-timer and a captain's pick, it's likely that he will be part of this team to "bridge the gap" to the next generation of U.S. Ryder Cup teams. I wouldn't be surprised to only see him play two sessions over the course of the week.
Best Option For Captain: Matt Fitzpatrick ($5,600 DraftKings)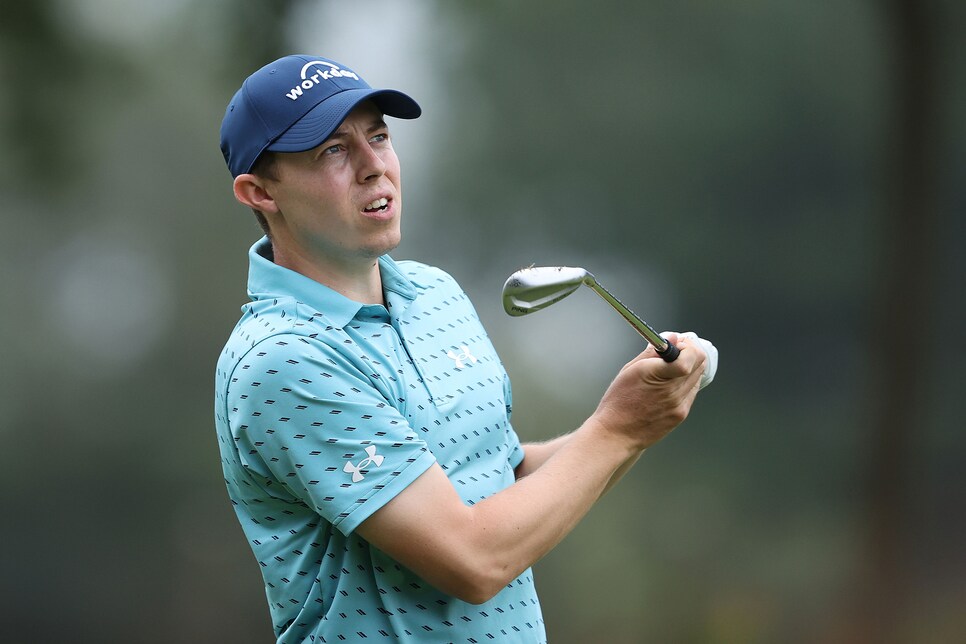 Fitzpatrick will be making his second Ryder Cup appearance, and Whistling Straits might be a decent setup for him. Of all Ryder Cup players, Fitzpatrick is sixth in SG/off the tee in the past 365 days. That's a facet of his game that has improved greatly in the past few years. Combine that with excellent putting and he becomes an intriguing match-play option.