Betting Odds
Ryder Cup 2021 odds: How oddsmakers feel about a European victory on U.S. soil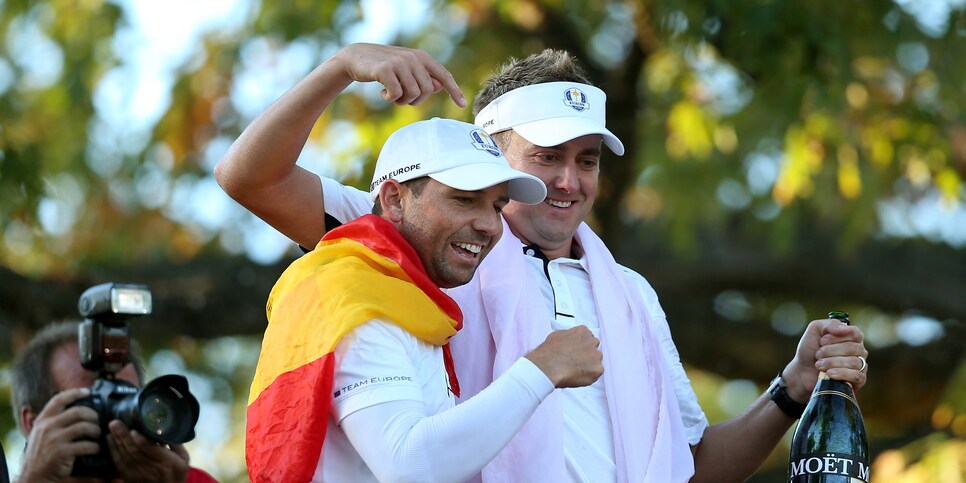 The Ryder Cup is one of golf's greatest events to watch—and given the match-play format—it's even better with some money on the line. Our friends at BetMGM have released a bunch of pre-event odds that have amplified our excitement for the action at Whistling Straits. Once pairings are announced before each session, there will be matchup betting to be had for each day, too.
Can Team USA's inexperienced but insanely talented squad take down the Europeans on its home turf? Odds are in the Americans' favor, so if you're someone who sides with history, there might be some value on the European side.
Though the odds aren't great, Jon Rahm as being the low European points' earner seems like a nice bet, too—considering he's been the best player in the world over the past half year, and he'll undoubtedly play every session of these Ryder Cups, barring an injury.
Here are all the odds per BetMGM (as of Monday morning):
Ryder Cup matches winner:
Ryder Cup matches winner (tie no bet):
Ryder Cup matches winner (with spread):
Who will lift the trophy?
Top Points Scorer for USA:
Top Points Scorer for Europe:
Top Captain's Pick (USA):
Top Captain's Pick (Europe):