News
Jordan Spieth becomes first PGA Tour pro to partner with FanDuel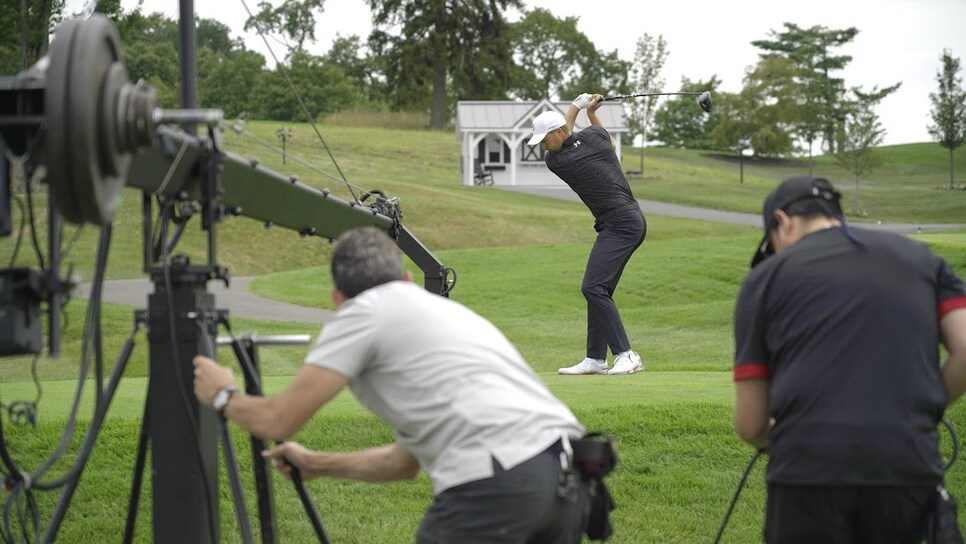 Jordan Spieth shooting a FanDuel commercial at Hamilton Farm Golf Club in Gladstone, N.J. (Photo: Mason Leverington)
As one of the best—and most popular—players on the PGA Tour, Jordan Spieth has had plenty of sponsorships in his young career. His newest one, however, feels different. Because, well, it wasn't even an option when his career started.
On Wednesday, FanDuel and Spieth announced a new multi-year partnership that will designate the gambling giant as the exclusive sports betting and daily fantasy provider for the three-time major champ. Spieth also will be the face of FanDuel's golf products for sports betting and daily fantasy sports.
"When we first started discussions, I thought, 'Man, this is pretty exciting,' " Spieth told Golf Digest during a FanDuel commercial shoot in New Jersey on Monday. "Eight years ago as a rookie, this is something I could have never imagined happening."
"I think it would be foolish not to be getting involved in this, there's so much potential," Spieth said. "It's going to make the PGA Tour better for us by generating more interest because it was going to happen anyway. … The fact that they're leaning all in makes us as players feel more comfortable because they're going to figure out a way to make it a safe space for us to feel like we can do our thing. So it just makes a lot of sense."
For FanDuel, it obviously made a lot of sense to partner with one of the PGA Tour's biggest stars. Golf gambling has surged in recent years, and the numbers have only picked up since last June, when the PGA Tour returned to action amid the COVID pandemic.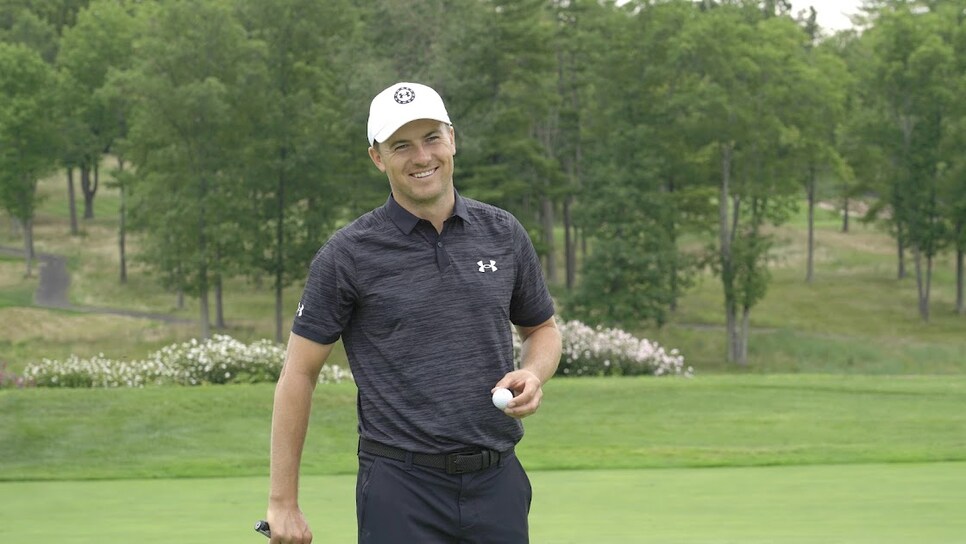 "Golf is an incredibly popular sport on the FanDuel platform, and we are always looking for new ways to engage the growing golf fanbase and community," said Mike Raffensperger, Chief Marketing Officer of FanDuel Group. "As one of the most universally admired golfers at the top of his game, Jordan Spieth is a perfect fit for our first official golf partner and the face of golf at FanDuel."
Spieth is the first golfer endorsed by FanDuel, but not the first PGA Tour pro to represent the gambling industry. DraftKings signed a deal with Bryson DeChambeau last year. Spieth joins Charles Barkley and Pat McAfee on FanDuel's team of sports betting athletes and influencers.
As part of the deal, Spieth will work with FanDuel on content for social media and responsible gaming initiatives. FanDuel also will support the Jordan Spieth Family Foundation.
So far, Spieth says he hasn't noticed a change in fans at tournaments where attendance has been limited, but socially, he's seen golf generating more of a buzz. And he's hoping his newest partnership will keep that momentum going.
"Rounds are up since COVID, celebrities are posting videos. So you've kind of got this opportunity to bring an audience that maybe didn't watch golf all the time into golf via responsible gaming," Spieth said. "And you've got a cool opportunity with golf because it's so unique. I think it can bring a bigger audience into this sport that's already been growing the past couple years."